The One That Got Away has become a regular feature of my annual blog reviewing my year of music acquisitions. Last year I produced a complete blog for them, there were so many, mainly because of the disfunction to life caused by the 2020 pandemic.  Now, for the second year running, there have been enough 'late purchases' to fill a separate blog.
Late-discovery of an album does not just involve the previous year – some escape notice for decades!  And I guess, with 2021 still somewhat disrupted by Covid, especially the continued lack of much live music, it was only natural to search more content on streaming services and the like, opening up avenues of exploration that the busyness of 'normal life' would not normally allow.  Hence some of the albums up for mention here are from the last century.

So no 'top ten' this time, just honourable mentions except for the actual choice of The One That Got Away for 2021.  In chronological order:
Dusty Springfield – Ev'rything's Coming Up Dusty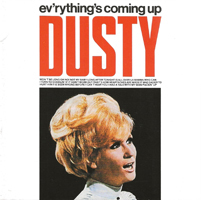 The recent vinyl revival has given our, regretfully few, surviving specialist music shops a well-deserved fillip to their trade; so much so, however, that few still retain a historic CD rack. One that does is Discovery Music in Barnstaple, where the somewhat-eccentric top-hatted owner has been not-so-quietly occupying the same tiny shop in a narrow backstreet for over thirty years.  So this is a somewhat appropriate title for how this CD was found, having been languishing for goodness knows how long in a somewhat forgotten corner of that emporium, until I plucked it, blinking violently, back into the North Devon early spring sunlight.  And the original 1980s CD release as well.   Not, perhaps, the soulful Dusty who emerged once fame enabled her to pursue her own path, but still a wonderful 'sixties time capsule.
Aretha Franklin – I Never Loved a Man the Way I Loved You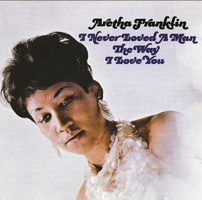 There may, apparently, be little excuse for overlooking for some 55 years what is now considered a classic of its genre.  But there are excuses I can proffer for when this was originally released – Atlantic soul artists' output was primarily released as singles over here at that time, with any albums being only available in mono until the following decade, plus I was seventeen and still waiting the boost to my budget from what would be my first full-time job. So the riches of 1967's stereo offerings of the likes of Sgt Peppers, Disraeli Gears, Surrealistic Pillow and the rest of the psychedelic explosion would doubtless have meant it would have stayed way down any wants list if I had known of its existence at the time.  But this was her very first album with Jerry Wexler, and revisiting it all this time later as if hearing it for the first time, there is little doubt that, were it released today as the product of a new artist that hadn't been previously heard of, it would be an absolute sensation.
Roberta Flack – Quiet Fire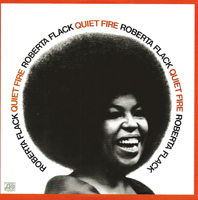 A year or so after signing Aretha Franklin, Atlantic also secured the signature of a young singer-songwriter who would go on to have huge international hit singles like The First Time Ever I Saw Your Face, Killing Me Softly and Feel Like Makin' Love.  But that would still not be for several years after this, already Roberta Flack's third album, was released in 1971.  There was a track I had seen her perform on The Old Grey Whistle Test in 1973, but due to the combined effects of it being a late-night show at that time, and having seen it after arriving home from a night out with 'the lads' (I was still single then), by the time I recalled the performance the following day, I had forgotten the title.  In those days, of course, there were no video recorders to capture a programme just in case, no I-Player to rerun it, and certainly no internet to look up its contents, plus the BBC did not repeat anything – they were the BBC, if you couldn't be bothered to be sitting there sober when they broadcast it just the once, that was your hard luck!  I did recall it was about a reverend gentleman, but other than that – nothing.  I asked friends if they had seen the show, but nobody had – even my regular record shop owner just shrugged.  So, like you do, I eventually gave up.  But for some fifty years I would occasional recall it, and search the discographies for a clue in a title, but it still eluded me; even IMDB have the wrong title listed for it in that episode.  And then, earlier this year, on one of those BBC4 music omnibus shows entitled something-or-other at the BBC, there it was – Sunday and Sister Jones and still as wonderful as I remembered it through a haze.  Like a lot of music history, the bastards had it on tape all that time, but never showed it until then – and probably won't again for another fifty years!  But I have it now, on this album.
This German synth-pop band were one of the many that Trevor Horn signed to his ZTT label in the early/mid-eighties.  They had a couple of top 30 singles at the time, a year or so apart, but neither tempted the wallet, or further research into the presence of an album at the time.  But rehearing, and remembering, the track Duel earlier in the year prompted a search that resulted in this, their debut album, arriving on my player some 35 years late.  And it is well-worth the rediscovery.
Dan Auerbach – Keep It Hid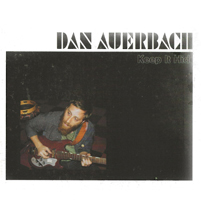 Regulars will know me as a great fan of The Black Keys, and hence will not be surprised to see a solo album by their lead singer and producer.  It will also come as no great surprise that this, his solo debut album from 2009, is in a similar style to the band, although a little more laid-back perhaps.  An appropriate title again for a result of that springtime visit to Discovery Music, I particularly recommend the tracks I Want Some More and Heartbroken In Disrepair as a good introduction to this album.
Johnny Boy Would Have Loved This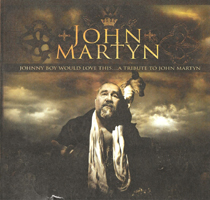 I don't mention many compilations in this blog, and when I do they tend to be tribute albums, as is the case here.  After we lost the great John Martyn in 2009, a number of his long-time friends and collaborators decided to get together and celebrate his exceptional work over more than four decades in the business, and this double album was the result.  Again, I didn't pick up on it until a friend, knowing I am a fan, recommended a listen.  The subsequent search for a copy turned-up the box set version which also includes a DVD documentary on how it was put together – something you don't get from streaming!  This includes live versions of some of the tracks, from the likes of Beck, Joe Bonnamassa, Snow Patrol, Morcheeba and Phil Collins.  But it is a few of his very best tracks chosen to be performed by less well-known friends that really stand out, such as Bless the Weather by Emperors of Wyoming and Glorious Fool by Clarence Fountain & Sam Butler.
Catrin Finch & Seckou Keita – Soar
Now for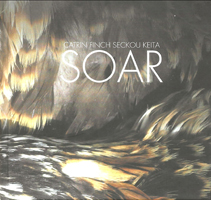 a complete contrast.  What happens when a Welsh Harpist and a Senegalese Kora player get into a studio together to collaborate?  The answer, as one might expect, is beautiful music.  Because these are not just any harpist and kora player, but artists widely considered as leaders in their respective fields.  This is the second album in a partnership that started ten years ago when Seckou became a late replacement on a tour by Catrin which subsequently became, according to some leading critics, one of the concerts of that year.   Perfect late-night listening.
Curtis Harding – If Words Were Flowers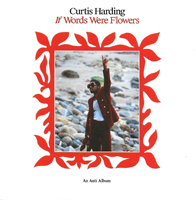 And so to the more recent releases from the last couple of years.  Starting, from last year, with the third studio album from this soul/blues/gospel singer-songwriter from Atlanta, Georgia.  Curtis started performing as a teenager with his mother, who was a touring gospel singer around the southern states in America.  He then founded a hip-hop band and eventually joined Cee-Lo Green's band as a backing singer on his album Lady Killer, and the subsequent tour.  It was through this connection that he met producers Danger Mouse and Sam Cohen, the latter producing this album, but without losing that gospel edge to Curtis' style.  The track Hopeful is a particular standout
When Rivers Meet – Saving Grace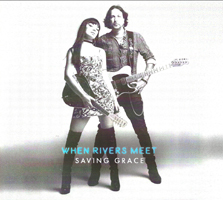 Second album from this husband & wife duo from Brightlingsea in Essex, and the second to feature in my One That Got Away roundup – I really must try and get to their next album at release point.  Because they're one of the more exciting new blues/rock bands to emerge in recent years, with a sound some American bands would die for.  Not quite as stunning as their award-winning debut, but still one you will play over and over again if you are into blues.  And just as good live, as we discovered when they were our first live gig in over two years, which is where I picked up my copy of this album.   Listen-out for He'll Drive You Crazy, Do You Remember My Name and Eye of a Hurricane among the many really good tracks.
Self Esteem – Prioritise Pleasure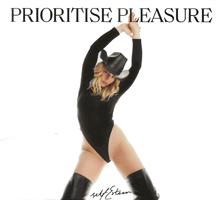 Also from 2021, this is the second album from Rotherham's Rebecca Lucy Taylor, who performs under the moniker Self Esteem.  Another example of that old adage 'overnight success' being a misnomer, she had been performing for over fifteen years in various bands around her native South Yorkshire before releasing her first single under this name in 2017, followed by the debut album in 2019 which earned her a nomination for the Q Magazine Breakthrough Act award the same year.  She began to attract fans around the festival circuit until, of course, Covid happened.  But she persevered and this follow-up album arrived last year to further critical acclaim, including the BBC Introducing Artist of the Year Award for 2021.  I have to say that it didn't do much for me on first listening, but when she started appearing live at some festivals this year, with her trio of excellent backing singers, I became much more impressed, particularly with their harmonies, and the album has been a constant on my player since the spring.  Now nominated for the Mercury Prize, it wouldn't surprise me if it took the delayed award when it is eventually handed-out, and it very nearly won this personal accolade.
Nothing But Thieves – Moral Panic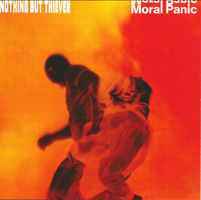 But that ultimately goes to this 2020 album, the third from the Southend five-piece.  It has to be said that 2020, despite (or maybe because) of the pandemic is turning into one of those not to be forgotten music years.  There was just so much good music around back then that even an album that made number three in the charts, with a track on it, Impossible, that won the Radio X Record of the Year Poll, at the time passed me completely by!   But it is yet another great album from that year, and of a similar genre to another contemporary, and last year's choice, Surrender by Hurts.  It really does not have a bad track on it, picking up right from the start with Unperson, then flowing on through the likes of Is Everybody Going Crazy, the title track itself, Phobia and Can You Afford to be an Individual before easing off a bit with the final track Before We Drift Away which, of course, it doesn't because you just want to put it on again.  With them currently on a short European tour, and having sold-out the O2 at the end of their short UK tour last year, hopefully there will be a chance to see them live next year.
---
I have compiled a playlist containing fifty of the best tracks from these albums, including the ones that didn't make the shortlist.  To stream the playlist on Spotify, click the logo below:

If you want to stream any of the individual albums mentioned, links are provided in the following table:
| | | | |
| --- | --- | --- | --- |
| | Artist | Album | Stream |
| | Nothing But Thieves | Moral Panic | |
| | Self Esteem | Prioritise Pleasure | |
| | When Rivers Meet | Saving Grace | |
| | Curtis Harding | If Words Were Flowers | |
| | Catrin Finch & Seckou Keita | Soar | |
| | Propaganda | A Secret Wish | |
| | Roberta Flack | Quiet Fire | |
| | Aretha Franklin | I Never Loved a Man the Way I Loved You | |