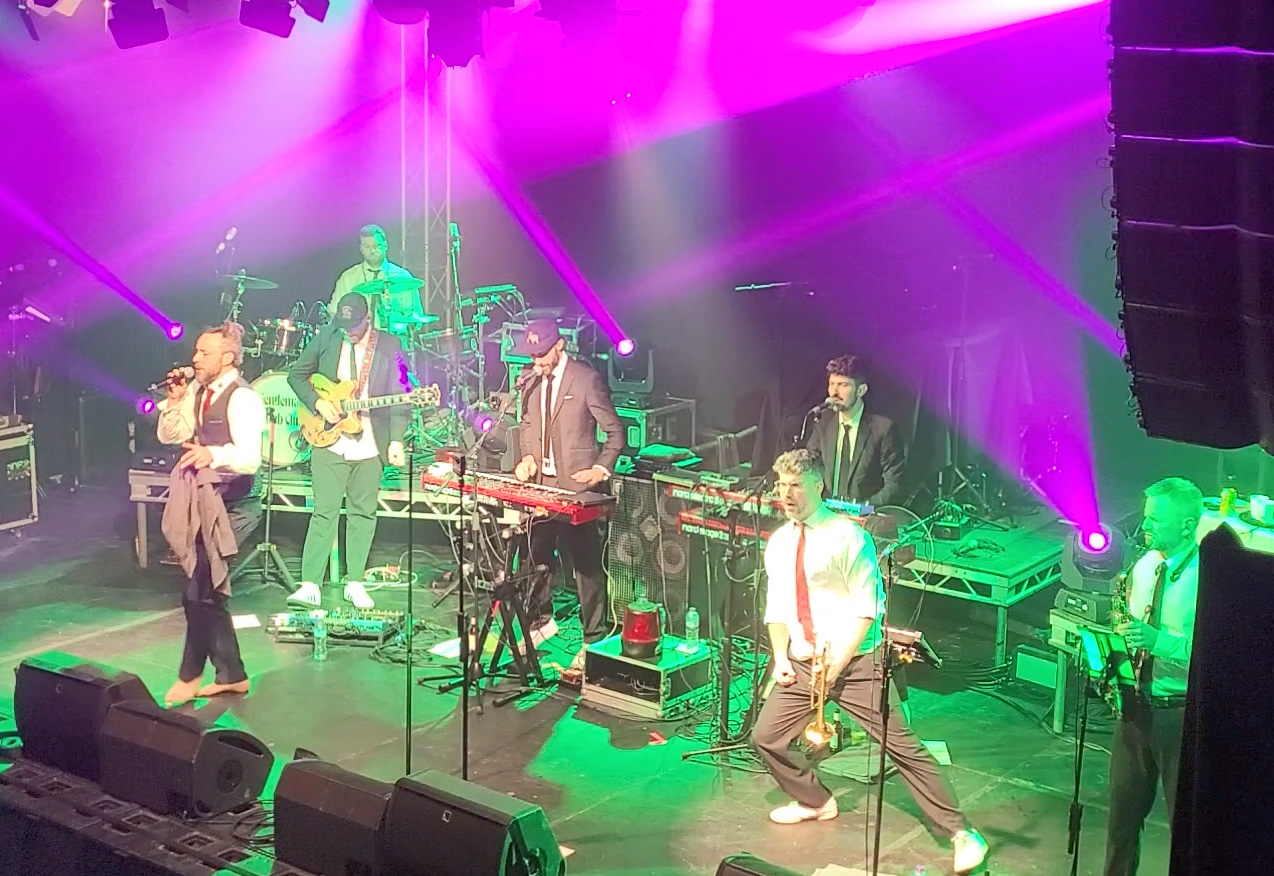 First Gig of the Year for us was Gentlemens Dub Club, one of the bands we have been waiting to see since before 'the world stopped' in 2020.  We were finally able to make the short trip to the Marble Factory in Bristol to catch them.
The gig was part of a double-header tour with The Skints, in which they took it in turns to headline.  On the night they had support from Cardiff singer Aleighcia Scott, who also shares an evening slot on BBC Radio Wales with DJ Huw Stevens.  Her set was very tight, and I look forward to hearing her debut album due out later this year..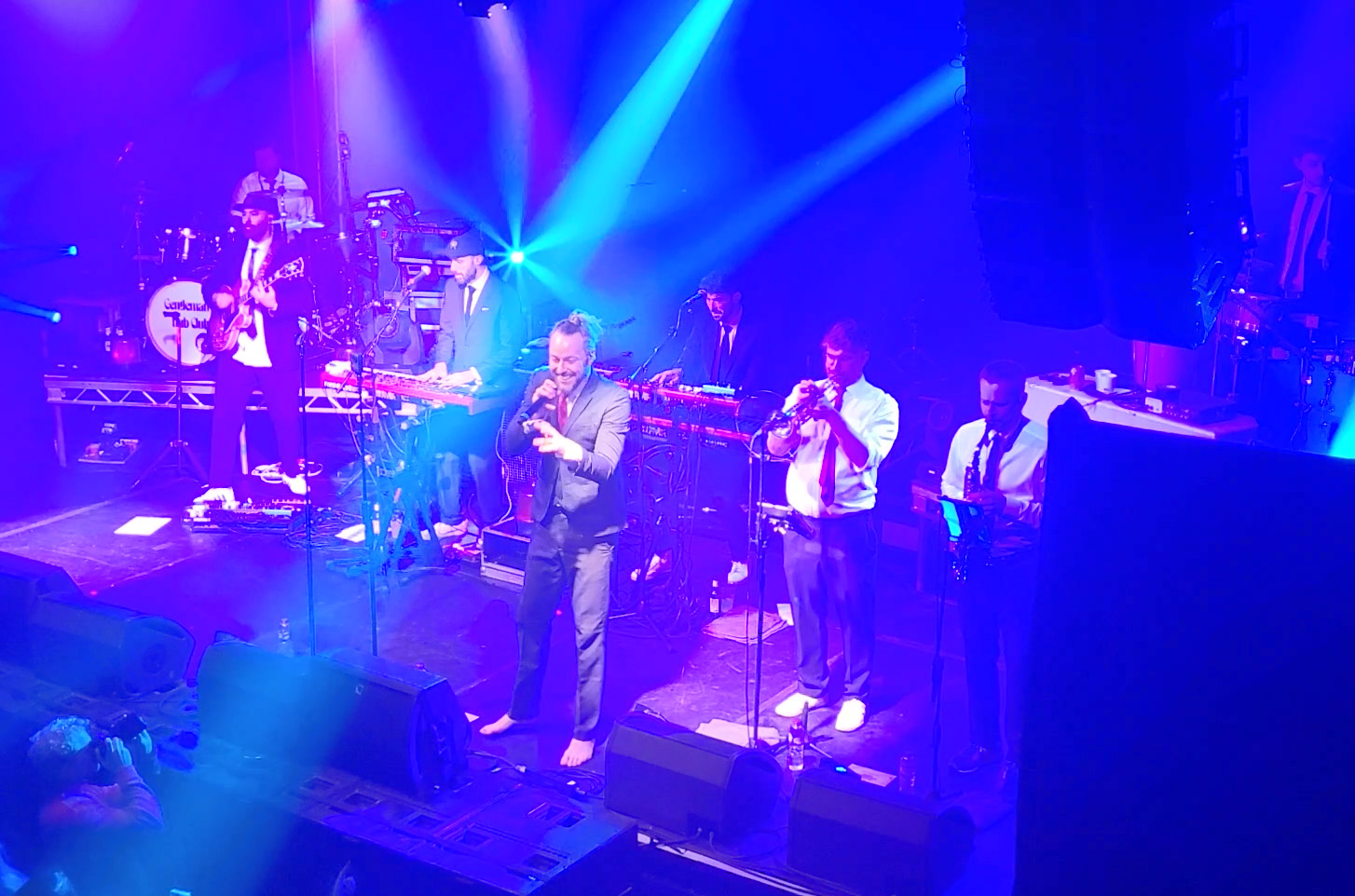 For this gig, Gentlemens Dub Club were up first, and were on it from note one.  The nine-piece band are fronted by Jonathan Scratchley, who sauntered onto the stage a good minute and a half into the opener, a new track called Run for Cover, and took over the room thereafter with his infectious smile and charismatic vocals – ably assisted by the constantly-mobile antics of trumpeter Keiren Gallagher.  Their energetic 75 minute set never skipped a beat, and included crowd favourites Music is the Girl I Love, High Grade (see video at the end) and a cover of Groove Armada's Superstylin'.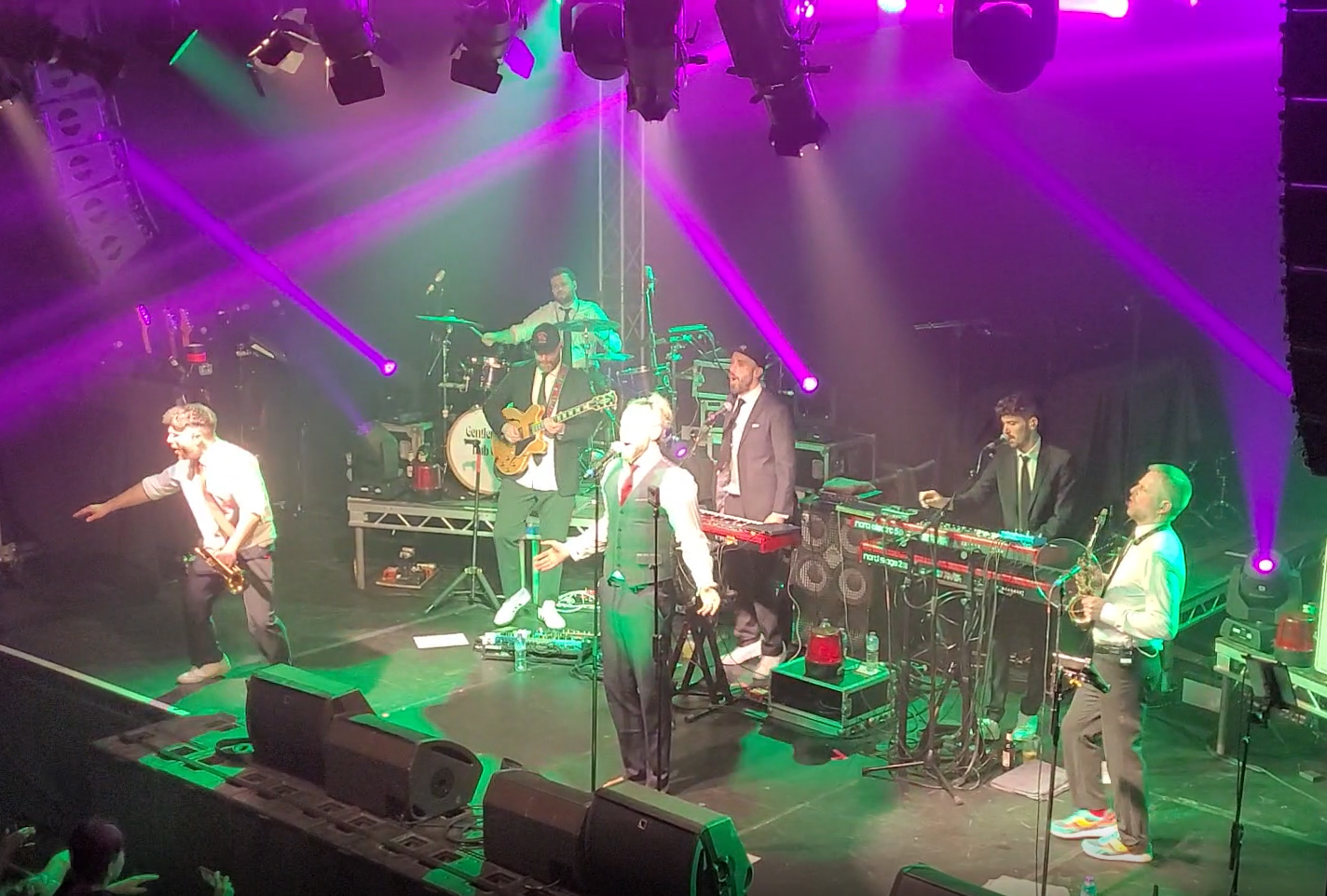 In fact, when the Skints came on after the break, their leader Jonathan Rudge instantly admitted they would have a job following the Dub Club performance, and so it turned out.  They put on a great performance nevertheless, ably fronted by lead singer Marcia Richards, but it somehow lacked the electricity of their tourmates.
This was our first visit to the venue, and it won't be the last.  It is part of a Victorian warehouse building which was originally a marble factory, and was a skateboarding venue for a few years before being converted in 2017 and now doubles-up as the club 'Motion' with an overall capacity of around 1500.  The moshpit was very lively, but the steel mezzanine section at the higher level allows a great view of the stage, as can be seen from the pics.