My selection for Album of the Year 2018 was not, perhaps, chosen from the greatest year for new music in recent times.   In fact I seemed to spend the first half of the year catching-up on some 2017 albums that, somehow, passed me by.  Maybe this was due to our trip to the other side of the world to see our Grandkids in Australia, and their Mum & Dad of course, which spanned November last year into February this year, meaning that I missed my usual year-end trawl of the CD racks here.
Never mind, I thought, I'll be in Australia's largest City, so I can do it there – somehow forgetting previous experiences.  Sydney is an anachronism.  It is really modern and vibrant on the surface, and very easy to get around either by Ferry or Bus.  The bus drivers often have their own beatbox playing as they travel along, the only problem being their selections seem to be totally stuck in the 'seventies and 'eighties.  The record shops are similar – rack after rack stuffed with multiple copies of classic albums, but far less that's current.  Not that it's a bad era to hear, you just yearn for an up to date surprise from time to time.
Still, it was a good excuse for our first gig of the year to be in Australia, especially as it featured an artist who started his career way back then.  And, having taken numerous pictures of Sydney's wonderful Opera House on trips out there, we finally got to experience the main auditorium in action when Paul Weller made his first visit there in January.
His set started with two tracks off 2015's Saturn's Pattern album, received politely by the crowd, then straight into the Jam's Start at which the whole crowd – all ages – were immediately dancing in the aisles. It is somewhat disconcerting to be sat behind a couple in their early twenties who are not moved by a recent track like White Sky but will go wild at one that was probably written before their parents were out of primary school!   It's obviously a well-known phenomena, because when The Modfather introduced himself, he told the crowd they would be "playing some oldies" (huge cheer) "and some from more recent albums" (groan).  At which he looked at them and said, "well I'm sorry, you should have bought all the albums, shouldn't you?"  Which took the words right out of my mouth.
Not all Australian cities are like Sydney.  We spent a few days in Adelaide, which is just a lovely place to be.  One night, we found a fabulous small bar called Hains & Co tucked down Gilbert Place, an alleyway off Currie Street, which played indie music all night, including High Violet, the 2010 album from The National that I hadn't heard for a while.  I got chatting to the owner, who turned-out to be a dedicated fan of the band, and was flying over to Sydney a few months later to catch them there.   There's dedication, a 1,700 mile round trip for a gig!  I made a note to buy their latest album when I got back.
Which brings me neatly to this year's 'One that Got Away' section, or this time actually quite a few, one of which is Sleep Well Beast.  The National are always good value, but this is their first album for four years.  And a somewhat more moody album than previously, although no less well-crafted, particularly the stand-out The System Only Dreams in Total Darkness.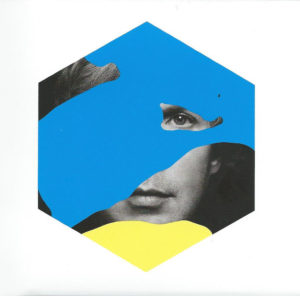 In fact, for the first couple of months after getting back, I found myself hoovering-up 2017 albums, some of which may well have challenged last year's top ten, had I been aware of them before travelling halfway round the world to compile it.  These included another artist who hasn't been around for a while – Beck – and even then he probably hasn't released much of note since Guero in 2005.  So 2017's Colors was a pleasant surprise, containing really upbeat tracks, including the title track, Dreams and Up All Night.
Soon after we got back, BBC2 aired a three-hour celebration of The Old Grey Whistle Test, but instead of the usual compilation of old footage, great though that is, there was Whispering Bob interviewing artists from way back when, before they performed a track or two live on the night.    But, in true OGWT tradition, they also included a couple of new bands, one of which was Wildwood Kin from Exeter.   Their style is laid-back country/rock, well-harmonised, a blend somewhere between Haim, First Aid Kit and Fleet Foxes.  They performed a couple of tracks off their debut album, Turning Tides which is well worth a listen, particularly Run and Steady my Heart.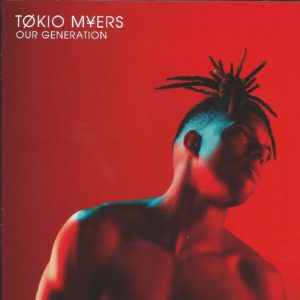 Another 2017 album I caught during that period was Our Generation by classically-trained pianist Tokio Myers. I had no idea he had won 'Britain's Got Talent' – I don't watch so-called reality shows – so had no preconcieved notion of his music before hearing it. Neither could you second-guess it from the album cover, which is more akin to what you might expect from a New York rapper.  The album itself is quite extraordinary, being a blend of classical piano, dance DJ keyboard and gospel choir.  In fact, so varied is the music that he supported Soul II Soul on the Big Top stage at The Isle of Wight festival a fortnight after receiving three nominations at this year's Classic Brit Awards, where he won the Breakthrough Artist category.  For me, the standout track is Angel, but there really isn't a bad one on this unique album.
Which brings me to what I have to call 'The Two that Got Away'.   I don't normally cop-out of a decision, but there isn't a duff track on either and, after nearly nine months of regular listening, I still can't separate them – even though they are such a contrast of styles and subject matter.  The first is Who Built the Moon by Noel Gallagher's High Flying Birds, his third album in this incarnation, and perhaps the best thing he has done since Oasis' (What's the Story) Morning Glory.  It was interesting to hear him say, when interviewed about this latest album, that he had enjoyed making it more than he could remember any other.  And it shows, as it is a very upbeat album with tracks like It's a Beautiful World and She Taught Me How to Fly.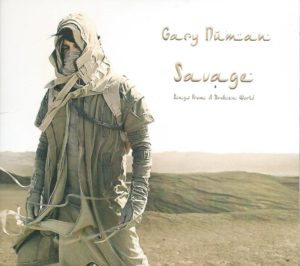 The other, Gary Numan's Savage (Songs from a Broken World) couldn't be more of a contrast.  It's dark, sinister and about a distopian nightmare world where everything has failed.   But it works, oh boy does it work!  I can't remember really listening to any of his albums since the outstanding Replicas nearly forty years ago – yes scary how time passes isn't it?   But, believe it or not, there have been twenty one of them, none of which have even threatened the top 40 since 1985's The Fury – until this one – and yet he retains a large and very loyal following.  
I first encountered this album on that same OGWT Special, where he performed My Name is Ruin with a band (including one of his daughters on backing vocals) that was so tight, I immediately went on line to find whether they were touring. Tickets for a gig in a small 2,000 seater at Warwick University were immediately secured and, a few weeks later, there we were at one of the best gigs we have attended in several years – a sample is in the video below.
Caution: Video below contains a lot of flashing images
We only managed to get to a few other gigs this year.  The first was Paul Young at The Fleece in Bristol, a small venue with a great atmosphere because wherever you stand, you're never more than about twenty feet from the stage.  Paul's voice took a few songs to warm up, which is probably why the first few were off his latest album, but once on song it was a really great gig, especially all the classics at the end.
Next came Paloma Faith at the Motorpoint in Cardiff, but although the stage set was stunning, and her musical performance was as good as expected, it was punctuated by way too much political chat. I'm not saying artists are unentitled to have views, but we pay to be entertained, not indoctrinated.  I made a similar observation years ago about a U2 gig, co-incidentally also in Cardiff, and I remember we nearly walked-out when Bono spent over five minutes lecturing the 80,000 crowd.  I never thought anybody would beat that, but I was wrong; at the end of her third lengthy diatribe, we had had enough. This time, we did go home early.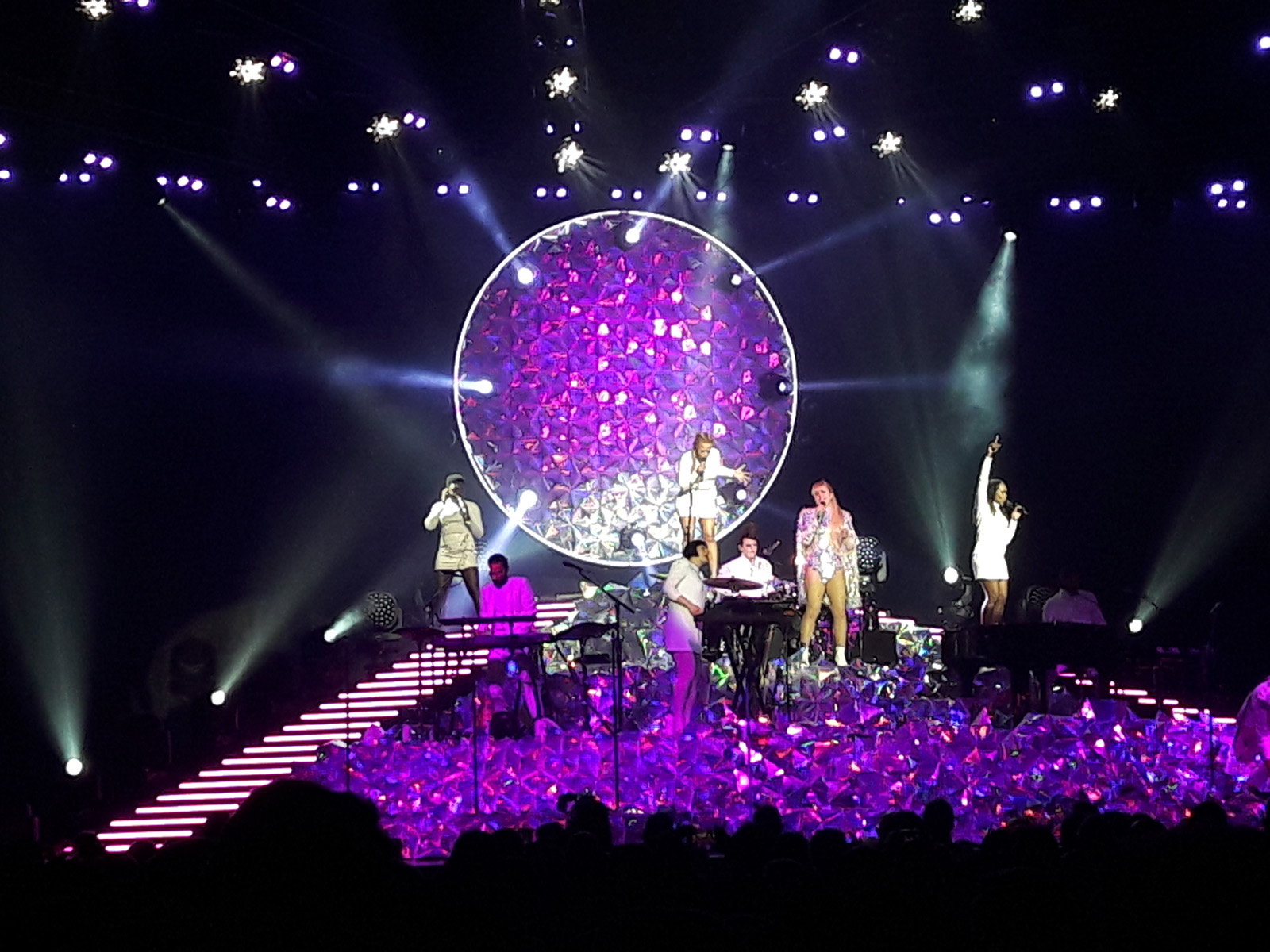 In June, we caught a local Indie band called Wasuremono from Bradford-on-Avon who are picking-up quite a following nationally, including Six Radio's Lauren Laverne and Steve Lemacq, the latter giving them a live session at Maida Vale in February, which was where I first encountered them.  Describing themselves as 'on other days a four piece Indie, Krautrock, Dream-pop band', their gig was part of the Bath Fringe Festival and was at one of the most atmospheric venues in Bath, the Old Theatre Royal. The decor seemed to spook drummer Isaac a bit, which was a bit strange for a band whose stage presence includes a full-sized bear head, but their set was excellent, and it's easy to see why the interest is growing in them.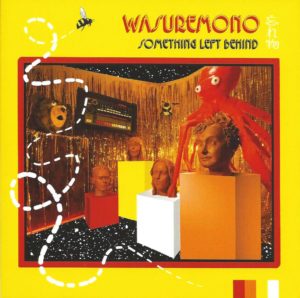 They had their debut album, Something Left Behind, on sale – so it had to be added to the collection.  It was produced in the back garden shed so epitomous of new bands these days, but is of excellent production quality. It's very original, a bit quirky maybe – but I'll take that over any of the so-called indie bands rolled-out by mainstream record companies ad infinitum these days.  They told me they were going back into the studio this winter to do another album, and this time they would take more time over it.  Well, this one doesn't sound at all rushed, so if the extra time results in anything better, then it should definitely feature in next year's shortlist.
Finally, to another tiny venue in August, this time the Phoenix in Exeter for Wye Oak.  They only played a couple of gigs over here, despite the release of their sixth album this year, of which more later.  The album was the reason for grabbing the opportunity to see them live, and we weren't disappointed by a great set.
Before moving on, for those of you new to this, my 56th, annual wander through my contemporary musical experiences, I have selected a personal album of the year ever since I started buying vinyl in the early 1960s.  For the featured albums, the self-imposed criteria are that I must have a copy in my collection that has been purchased during the year, the album's UK release date has to be in the year being reviewed, and the list can contain no compilations or live albums.  So, let's get to this year's top ten, as usual in no particular order until we get to the top three:
Roger Daltrey – As Long as I Have You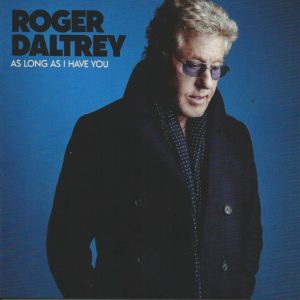 His is not only one of the voices that has emerged from my speakers very regularly through more than 55 years, but the one that features on some of my most favourite albums of all time.  But he has never featured here solo, until now.   When he announced this album he said it was going all the way back to his roots in sixties R&B, and it does with covers of tracks written by Clyde Wilson, Joe Tex, Clyde Otis and Stevie Wonder, mixed in with some self-penned material in the same vein.  There's even some 'old mate' called Pete in the background playing rhythm guitar on over half of the tracks.  OK, the delivery may not be all it was, but the voice is as strong as ever, and songs like the title track and Get on Out of the Rain transport you back with consummate ease to a tiny coffee bar with a pin table in the corner, and a jukebox on the wall.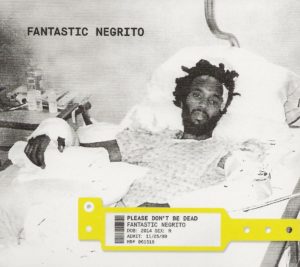 Fantastic Negrito – Please Don't Be Dead
Of a similar style, and described by lead singer Xavier Amin Dphrepaulezz as 'black roots music for everyone', this is his third album under this handle and the second in a row to earn a Grammy Nomination.   It's actually a mixture of Southern Rock and Heavy Funk, reminiscent in places of Ohio Players and Bootsy Collins.  The Duffler, Bullshit Anthem and Plastic Hamburgers are all worth a listen, as in fact is the whole album.
Plan B – Heaven Before All Hell Breaks Loose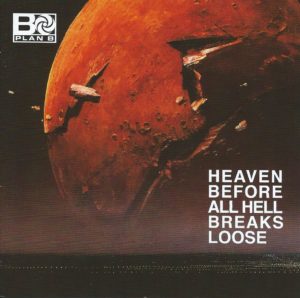 Returning to his R&B persona, Benjamin Paul Balance-Drew (aka Plan B) may not quite have emulated his fabulous 2010 Album of the Year The Defamation of Strickland Banks, but this album is a welcome return to form.  It falls into my genre entitled 'modern soul', music heavily-influenced by the sixties' sounds of Memphis, Chicago and Detroit, but with a current edge that not only aligns with contemporary hip-hop, but separates it from the interminable array of current R&B artists who seem to fill the airwaves with mediocre semi-tribute tracks.   Tracks like Stranger, Heartbeat and the fabulous Wait So Long grace any dance floor, including the one in our kitchen.
Boy Azooga – One, Two, Kung Fu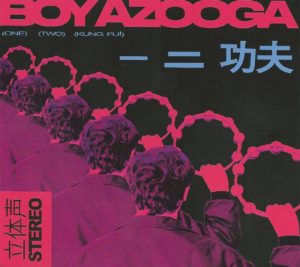 Unusually, this is the only debut album in this year's top ten and comes from a new Indie band who hail from Cardiff.   The main component is singer-songwriter Davey Newington, who started his musical career as the drummer in Charlotte Church's backing band. So, as you might expect from the son of a Royal Marines drum major, there are some driving rhythms in an album that scampers along very nicely, especially when listening in the car.   Some fabulous tracks here, including Jerry, Face Behind Her Cigarette and the standout Loner Boogie.
Teleman – Family of Aliens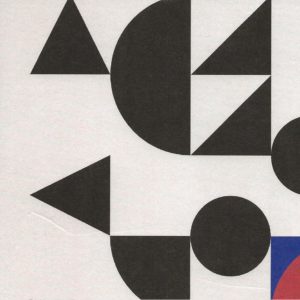 The third album from this London four-piece also trots along happily throughout.  Although they have only been around for half a dozen years in this guise, three of them were previously part of Indie band Pete & the Pirates.  Although that pedigree surfaces occasionally on tracks like Submarine Life the majority have a more catchy pop style, ranging from a hint of A-Ha on Fun Destruction, a feel of Django Django on Cactus, to a heavy influence of early Killers before Brandon became all flowery on the title track and Song of a Seagull.   The sort of album that you play with the hood down in the summer, and in front of the fire in December to remind you it won't be long before you can put that hood down again.
Nathaniel Rateliff & the Night Sweats – Tearing at the Seams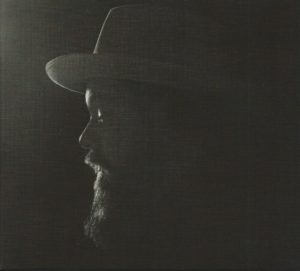 You may not expect a band from the Mile-high city of Denver in the Colorado mountains to play R&B and Soul like some of the best from the sixties. But then, you don't get a recording deal from Stax unless you really can. Which is maybe why this, their second album on that label, hit the Billboard chart straight in at number 11 after it was released earlier this year.   The great thing about this album is that it starts well, getting your attention with a James Brown-esque horn section supported by a real Hammond in the background on Shoe Boot, then switches immediately to the wicked Pickett-style Be There, before settling into a few almost rocky numbers.  Then, halfway through, just as you're beginning to think it's going to drift away, it suddenly switches-up into a Booker-T groove on Intro then never lets go right to the end.     Which is why the tickets are already booked for Bristol's O2 Academy in January.
Gaz Coombes – World's Strongest Man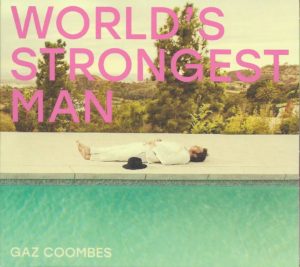 Supergrass were always one of those bands that made the occasional great track, but never seemed to put enough of them together to tempt me to buy a whole album.  When their former frontman went solo eight years ago, after the band split citing the ubiquitous 'musical differences', that DNA seemed to stay with him as, to be honest, his first couple of solo efforts didn't feel that different.  But this one is a complete contrast, as it moves from one well-crafted track to another that are all variants in style, yet fit together seamlessly.    Deep Pockets and Walk the Walk will give you a feel of what this album's like, but it's better to hear the lot really.
So to the top three: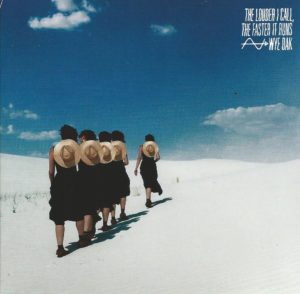 Wye Oak – The Louder I Call, the Faster it Runs
I mentioned earlier catching this indie folk-rock trio from Baltimore live in Exeter.  The album, however, was recorded entirely as a duo, with lead singer Jenn Wassner playing lead and bass guitar, and Andy Stack playing drums and keyboards – simultaneously! For the gig they added a bass-player, so the performance was quite mesmerising – similar to The Harpoonist & the Axe Murderer last year, although the music is very different.  There's not a bad track on this, quite varied, album but listening to the title track, Say Hello and Lifer will give you a good balance to start with.
Nakhane – You Will Not Die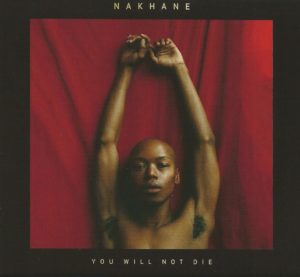 African music has always had an appeal, why wouldn't it?  After all, it is essentially the pure source of all the best blues, soul, R&B and rock music.  Yet somehow, what was left behind on that huge continent has not grabbed me over all these years, other than the occasional derivation like Paul Simon's Graceland collaboration with Ladysmith Black Mambazo.  Nevertheless I have always thought there might be a crossover someday, and I think this may well be the start of it.
Nakhane Toure is from South Africa, but his parents are West African, and that amalgam of home influences when combined with more Western production methodologies has produced a quite extraordinary album, from which I particularly recommend Clairvoyant and the stand-out Interloper.  The music is just glorious, but there is this sinister undercurrent to the subject matter that can make the listening experience somewhat uncomfortable,  even though it comes from someone who has already made difficult choices, relative to his background, in his barely twenty-year life.  In the end, it's a bit like being transfixed by an encounter with a deadly creature that you know will kill you if you don't run away from it, yet you cannot bring yourself to move from the wonder of the experience.  Perhaps that's the reason for the title?
There really was barely a fag-paper between these last two but, in the end, my 2018 Album of the year is:
Richard Russell – Everything is Recorded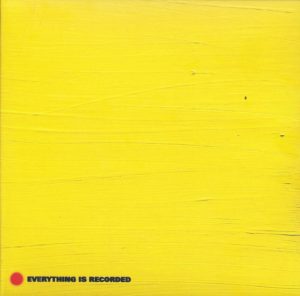 Most albums start strongly then drift away towards the end.  The really great ones don't drift away, but reward listening with every track, which is why they are still played decades after they were first dropped onto the player – and why they become classic albums.  But occasionally, very occasionally, an album doesn't fit either of those descriptions, but starts almost innocuously before building slowly until it completely washes over you – so much so that you feel deprived when it finishes.  This is one such rarity of an album.
I suppose this could qualify as a debut release, as a performer anyway.  But Richard Russell has been influencing British music for nearly thirty years as a rave pioneer, then producer and A&R man.   So why on earth would a guy with an estimated personal worth of £75m as owner of XL Recordings, who has produced the likes of Bobby Womack and Gil Scott-Heron, and a few years ago signed an unknown 16-year-old named Adele, need to start making his own music?    Well, imagine being that manner of workaholic and to be suddenly struck down by a rare autoimmune disease that virtually paralyses you and the only thing you can do is move a few fingers.  Then someone brings you a small synth/sampler to help you pass the time…..
A couple of years later, thankfully fully-recovered and with access to your own recording studio plus a stable of superb artists signed to your label, like Damon Albarn, Sampha and Ibeyi, you might just want to record that painfully-crafted music.  Which is exactly what happened here.   Add-in a few mates who dropped in for the odd track, like Kamasi Washington, Green Gartside, Mark Ronson and Peter Gabriel, and something really special begins to happen.
Quite rightly nominated for the Mercury Prize, this is an album that is borderline spiritual, in that you may start playing it as a background to another activity, maybe reading, maybe doing a puzzle but, by the end, listening to it will be the only thing you are doing.  It just grows quietly from the background into your consciousness until the travails of the world just drift away into insignificance – at least for a few moments.
---
I have compiled a playlist containing fifty of the best tracks from albums purchased during 2018, including some that didn't make the shortlist from Bodega, The California Honeydrops, Rhye, Tuneyards, Beak and Wasuremono.  To stream the playlist on Spotify, click the logo below:

If you want to download or stream any of the individual albums mentioned, links are provided in the following table:
| | | | | |
| --- | --- | --- | --- | --- |
| | Artist | Album | Download | Stream |
| | Richard Russell | Everything Is Recorded | | |
| | Nakhane | You Will Not Die | | |
| | Wye Oak | The Louder I Call, the Faster It Runs | | |
| | Gaz Coombes | World's Strongest Man | | |
| | Nathaniel Rateliff & the Night Sweats | Tearing at the Seams | | |
| | Teleman | Family of Aliens | | |
| | Boy Azooga | One, Two, Kung Fu | | |
| | Plan B | Heaven Before All Hell Breaks Loose | | |
| | Fantastic Negrito | Please Don't Be Dead | | |
| | Roger Daltrey | As Long as I Have You | | |
| | Wasuremono | Something Left Behind | | |
| | Gary Numan | Savage (Songs from a Broken World | | |
| | Noel Gallagher's High Flying Birds | Who Built the Moon | | |
| | Tokio Myers | Our Generation | | |
| | Beck | Colors | | |
| | Wildwood Kin | Turning Tides | | |
| | The National | Sleep Well Beast | | |