My New Year's Resolution for 2017, after a second virtually blogless year, will be to return to writing for pleasure more regularly – a task made easier by the departure from our lives of the near two-year long threat of someone building a shed at the bottom of our garden – something that will be covered soon, but not in this blog.  Because the subject matter here is far more pleasurable – my Album of the Year 2016
For my new readers' benefit, I have selected a personal album of the year ever since I started buying vinyl in the early 1960s.  During the 'seventies, this singular personal choice evolved into a small-circulation printed newsletter for selected friends, through a wider-circulation email in the 'nineties that contained a top ten, to ultimately, in 2008, this annual blog on my musical experiences throughout the year.   For the featured albums, the criteria I use are that I must have a copy in my collection that has been purchased during the year, the album's UK release date has to be in the year being reviewed, and the list can contain no compilations or live albums.  Other than that, it's pretty-much open-house.
In amongst the busiest year I have had since "retiring" some dozen years back, I did manage to make some purchases, although not as many as usual, which is probably why it has been so difficult to separate them – circumstance dictating quality over quantity.  We did, however, get to more gigs than last year, and among the highlights were a couple of bands from the past – Yes at Bristol's Colston Hall and Simply Red at the NEC.   Both indulged themselves in the (almost compulsory these days) performance of a complete album in original playing order, something I find particularly enjoyable, especially if it's an album I consider a classic from my own collection.
The first time I experienced this was ten years ago on a memorable evening at the Albert Hall when John Martyn, on his final tour before he sadly left us, gave us Solid Air so indistinguishably from that first hearing of it on vinyl almost 35 years earlier, that we all completely forgot that he was playing from a wheelchair.   Of course, Yes themselves are very much down on original members these days, Steve Howe and Alan White being the only ones on stage from the classic early 1970s line-up.   The place vacated through the death of their amazing bassist Chris Squire last year was, however, adequately filled by his old mate Billy Sherwood, and on keyboards was Geoff Downes, who replaced Steve Moraz  during the 1980s.  Their latest singer Jon Davidson also handled the Jon Anderson-style vocals very well.
Regardless of personnel, Yes have never done anything by halves, so they didn't bother with any support in order to give us two complete albums!  The first, Drama, was from the 1980s – an era of theirs I didn't frequent too much – and preceded the interval after which we were treated to one of my all-time favourites from any band, Fragile, an album that only didn't make it to the top of my annual list that year because other new releases purchased during that year included Who's Next, Led Zeppelin 4, The Stones' Sticky Fingers, David Bowie's Hunky Dory, John Lennon's Imagine, Rod Stewart's Every Picture Tells a Story, Marvin Gaye's What's Going On, Pink Floyd's Meddle, The Doors' L A Woman, Jethro Tull's Aqualung, Carole King's Tapestry, Black Sabbath's Master of Reality, Cat Stevens' Teaser & the Firecat, ELP's Tarkus, The Moody Blues' Every Good Boy Deserves Favour, Joni Mitchell's Blue, and Deep Purple's Fireball.   That was a tough deliberation!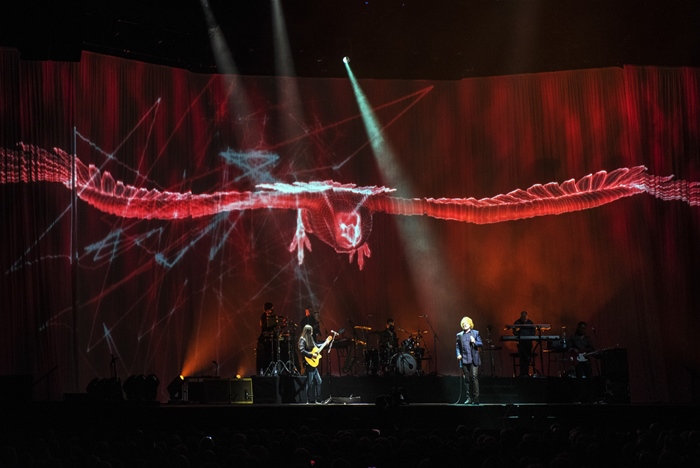 Simply Red chose Stars as their live-play album, which I suspect is most-everybody's favourite – except for me, as I still prefer its predecessor A New Flame, from which they did give us two tracks in the first half: You've Got It and Enough.  Again, only Mick Hucknell and keyboard player Ian Kirkham survive from the classic 1980s lineup, but you would never tell as the performance was as tight as ever, with Mick Hucknell's voice especially having survived remarkably unscathed; a good night made better by fantastic stage sets in the background.
But the highlight live performance this year was the support act to Jools Holland's Rhythm & Blues Orchestra at the Colston Hall in November.   Taking our seats as the lights dimmed, we didn't even know who that support was going to be.  So as this diminutive figure in a long slim skirt almost shyly approached the microphone with her band striking-up the opening bars of Blind Willie Johnson's classic Nobody's Fault but Mine, the immediate thought was 'my goodness, she's going to have to be good to carry this off'.   But as her vocals powered, at times almost Joplinesque, around the auditorium, it was obvious this was no ordinary local support act.
Bristolian Beth Rowley is one of Jools' resident singers on this year's tour, and you don't get that berth alongside the likes of Ruby Turner and Louise Marshall unless you know your way around a blues track or three.  As this was her home venue, she also did the short support set before the main gig together with her own four-piece band, who are some talented instrumentalists in their own right.    Even though her set contained just five songs, varying from the power blues of the opener through the soft soul of Wretched Body and back to the power-builder Princess it was a mini tour-de-force, and as soon as she finished I was immediately on my way to the foyer to buy whatever her latest offering was from the souvenir stand.  That turned out to be a 2013 EP, also entitled Wretched Body, which contains just four tracks, but every one a gem.    I subsequently discovered that her only album was Mercury-nominated as long ago as 2008, although she is writing some new material, so let's hope that I wasn't the only one on this tour pressing her to get a second album out in the near future!
Before we get to the top-ten shortlist, there are a couple of now-regular categories to deal with. The selection for One That Got Away is for an album that was discovered too late for inclusion during its year of release, but would have been good enough to make that year's shortlist.  This year's choice is Ancient Future by Protoje, which was released last year but completely missed my radar.    This is one of the first Reggae albums I have purchased for ages, (probably since the days when Misty in Roots were featuring regularly on John Peel's show) as over the last twenty years emerging artists in this genre have generally moved away from the traditional stylee of the sixties and seventies, first towards hip-hop and ultimately nearer to rap.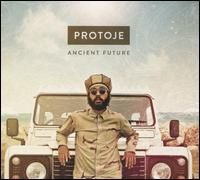 Somehow, I cannot get on with the latter evolution, it sometimes being almost indistinguishable from its American contemporaries.  Some pundits have pointed-out that this has been due to recent increases in drug and gangster influences in Jamaica, but they obviously have not done too much research into what was actually going on around the ska and rocksteady sound systems of fifty years ago run by the likes of Prince Buster, Duke Reid and King Tubby, or paid much attention to the lyrics of some of the classic reggae tracks.
Oje Ken Ollivierre, aka Protoje, is a second generation reggae artist, his mother Lorna Bennett recording the original reggae version of Dusty Springfield's Breakfast in Bed that was later covered by UB40.   One of the new wave who has kept more to the traditional style of reggae music, Protoje has made this, his third, album much more listenable than many of his contemporaries, even if the lyrics are still a bit challenging in places, Criminal and Bubblin' for example.   If you want to dip-in, the standout track is Who Knows.
Disappointment of the Year is the long-awaited second album from Emeli Sandé Long Live the Angels.  For a start it is just too long, and could have made a far better impact if some of the fifteen tracks had been left off.  Yes, there are some great tracks on there, such as the absolute standout first single Hurts plus Sweet Architect, but the rest tend to just wash away in the background.  Many will love it, I'm sure, but for me maybe it was just too much time in anticipation after that memorable debut album in 2012.
A similar artist whose albums demonstrate initial promise is Laura Mvula.  Her first album released in 2013 really boiled down to just one track, Green Garden, that was airplayed to death, plus eleven others filling the rest of its dreary fifty-minute length.   The Dreaming Room is an improvement in it is mercifully shorter at 36 minutes, but unfortunately again boils down to the outstanding second track Overcome, featuring Nile Rogers, that fills the listener with anticipation before the album meanders away aimlessly for nearly half an hour before finishing with the upbeat Phenomenal Woman.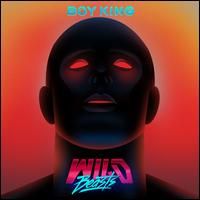 The only other to make the long list this year was the latest Wild Beasts album Boy King.   This is the fifth album from this fourpiece from the Lake District, and the third in a row to feature in my year-end roundup.  However, despite two standout tracks in Alpha Female and Big Cat, it didn't have enough to sustain it through to the Top Ten, which feature a mixture of brand new artists and some established artists who have not been featured here for many years, if at all.  In no particular order, they are:
Jack Garratt – Phase
Jack Garratt has a phenomenal reputation as a live performer, being essentially the 21st century incarnation of the one-man band, playing guitar, drums, keyboards, harmonica and more, often all simultaneously!  He won the Critics Choice award at last year's Brits, and was subsequently also named as the BBC Sound of 2016.  Phase is his debut album, and features all of the tracks that have become well-known to festival-goers over the last couple of years.  He even produced the album himself, and has done a pretty-good job on reproducing his live sound, albeit ultimately not with the full electricity of those live performances.
P J Harvey – Hope Six Demolition Project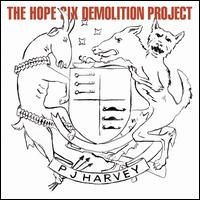 An artist who has not made my shortlists for over 15 years, but whose 2000 album Stories from the City, Stories from the Sea still makes a regular appearance on the CD player. Polly  returns this year with another fine album that is perhaps stronger live than recorded, as anyone who saw her performance of it at Glastonbury this year will doubtless agree.  Inspired by a visit to Washington DC where she was shown around a Hope VI Project, where run down public housing is cleared and replaced with new buildings that are considered unaffordable by the original occupants of the area, the writing consists of some fairly concentrated political commentary about such projects.   Nevertheless, this is still a great listen that, judging by the equal praise and criticism from opposite political spectrums in the 'States, is also on the money lyrically as well.   Checkout The Ministry of Defence and River Anacostia in particular
St Paul & the Broken Bones – Sea of Noise
Following in the footsteps of the likes of Eli Paperboy Reid and Vintage Trouble, this is the latest in a series of artists and bands coming out of the USA in recent years who fall under the heading – white boys CAN play classic soul!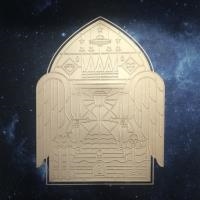 I first saw this six-piece from Alabama on Later, and immediately went online to find tickets.  Imagine the delight in seeing they were scheduled to play a small venue in Bristol next year; however, when the tickets finally went on sale they were gone in seconds – I was clearly not the only one impressed with what I had heard.   However, the good news is that such was the demand that the gig had to be been transferred to a larger venue, meaning we got tickets in the end; so watch out for the blog around the end of February.  In the meantime, if you love the soul of Stax and Atlantic, then you will really enjoy this album, and probably in particular Flow with It (You Got Me Feeling Like) and Burning Rome.
This is the third album from Danish singer-songwriter Agnes (pronounced arn-yes) Obel who, like Jack Garrett, also writes, plays all the instruments, sings and produces on all of her tracks.   This is a beautiful late-night album that allows her velvety voice to dance over the complex, at times, but predominately atmospheric orchestral backgrounds.    Particular tracks to check-out are Familiar and Golden Green.
Steve Mason – Meet the Humans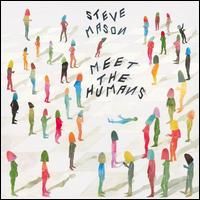 Remember the Beta Band from twenty years ago?   Well if you do, then you will probably recognise that Steve Mason was their lead singer.    This is his third solo album and, in my opinion by far and away the best effort of his career, either solo or in collaboration.    Most of the tracks are instantly memorable, and the album is well-paced throughout.  I recommend Alive!, Planet Sizes and Words in My Head because they demonstrate the varied-nature of the tracks; if you like them you will love the whole album.
The Coral – Distance in Between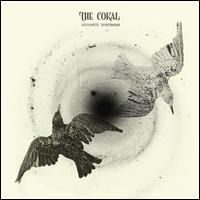 Apart from the occasional track, The Coral have never featured highly in my listening preferences.  Like many others, I bought their Mercury-nominated self-titled debut album in 2002 primarily because of the hit single Dreaming of You, only to find the rest of that album to be positively average.    Which is why this new album came as a huge surprise when I first listened to it back at the beginning of the year.   Gone are the poppy beats and chirpy lyrics, to be replaced by a much more mature and varied psych-rock style that contains many references back in time to the sixties and seventies, which is how they were originally-billed – although I somehow didn't get it back then.  I do now!
Michael Kiwanuka – Love & Hate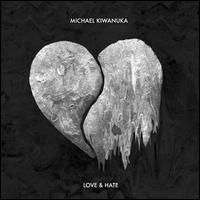 Follow up to his 2012 debut Home Again which made it into my shortlist that year, despite his being a lifelong 'Spurs fan.    That album was more of a late-night album, with tracks of a more jazz-folk feel that ostensibly strived to be as inoffensive on the ear as possible.  This album, however, is much more confident – the output of an artist who now knows his ability and is not scared to show it – illustrated by the ten-plus minute length of the opening track Cold Little Heart, including a five minute instrumental intro.   Nobody does that any more, do they?
Well Michael Kiwanuka disagrees, and more power to his elbow for doing so!   On top of which are the lyrics for songs with titles such as Black Man in a White World, Place I Belong and Love and Hate, that are written by a man who no longer feels the need to hide what he truly is – an outstanding singer-songwriter.
And so to the top three:
Iggy Pop – Post Pop Depression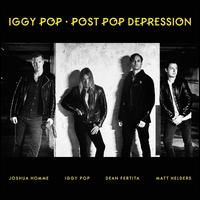 You would have thought that any artist who has been around for nigh on fifty years would have made it into my overloaded music racks at some time in the past but, believe it or not, this – his seventeenth solo album (and 23rd in total) – is the first Iggy Pop album I have ever purchased.  But what a great album it is, partially thanks to the involvement of Josh Homme from Queens of the Stone Age, who not only produced the album but co-wrote some of the tracks.  Add to that mix a band that includes Arctic Monkeys drummer Matt Helders and QotSA keyboard player Dean Fertita, and you have as tight a sound as you could want for any album.
There is a lot of introspection in the lyrics, particularly in German Days which relates to his time in Berlin with David Bowie – a track that is delivered with a very Bowie-esque vocal style.  I suppose, therefore, it was no great surprise to hear the near seventy-year-old Iggy, when interviewed recently, relating that the main inspiration for his writing on this album was discussing issues of what happens when your utility is at an end, and what your legacy will ultimately be – thoughts doubtless accentuated by the loss earlier in the year of such an old friend and close collaborator.
Nevertheless, this is a far more uplifting album than its title may suggest and, musically, the tracks are far more accessible than a lot of his back catalogue – including the acrid rant at the end of the final track Paraguay that still, somehow, fits perfectly.   Even if his music of old doesn't float your boat, this is still an album to have in any collection.
Radiohead – A Moon Shaped Pool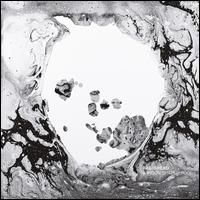 Are you, like me, still a fan of the Radiohead from twenty years ago, in the days of The Bends and OK Computer?  Did you despair that they had completely lost it when they couldn't even give away an album as awful as In Rainbows?  Did you think those early days would never return?  Well, despair no more, because A Moon Shaped Pool is a welcome, and long-overdue, return to form for the Oxfordshire superstars.
Yes, some of the tracks are a bit derivative of those early days, but who cares!   Here is an album that you can put on when you want an escape route from whatever curve-ball life has just thrown you, and float away to wherever you want Thom Yorke's hypnotic vocals to take you for the 53 minutes you are in his company.   Not a bad track in sight, and the only reason it is not album of the year is:
Christine & the Queens – Chaleur Humaine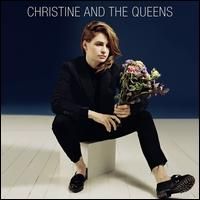 Let's be honest, not a lot of great music has come out of France, perhaps with the notable exception of Claude Debussy – a composer whose music can also instantly transport you out of yourself.  There have been a few Gallic highlights (or lowlights dependent on your taste) in our charts since they started in 1952 – Non, je ne regretted rien, Je t'aime moi non plus, Joe le Taxi – but if you go to the Wikipedia page for French Pop Music and look at the list of more than 150 artists' names there, I doubt you will recognise more than half a dozen of them; even Plastic Bertrand was Belgian!
Those you do recognise will bring back memories of the interminable easy-listening channels all the way across the radio bands we all had to suffer (in the days before the advent of MP3 Players) while we traversed their country on the A10 or occupied a rented gîte.   But all of that changes here, because there's something very different that has emerged this year out of Nantes, via Paris; a new name that hasn't even made the Wikipedia list yet – Héloïse Letissier, aka Christine & the Queens.
From the first time you see any of her live performances or videos, particularly if they contain the massive internet hit Tilted (more than 7 million YouTube views for the official video, and counting) there is no doubt that this is someone original, someone who combines catchy pop songs with hip fashion and arty dance routines.  A music album cannot bring the full experience, therefore, but it can bring immense enjoyment as one catchy and/or dancey track follows another.   From track 1 IT via the aforementioned Tilted  through Science Fiction and Narcissus is Back to the last track Here, it makes you happy to be in her musical company and never lets go.
There isn't a bad moment on 2016's Album of the Year Chaleur Humaine – it is all simplement délicieux!
---
I have compiled a playlist containing fifty of the best tracks from albums purchased during 2016, including some that didn't make the shortlist from Leonard Cohen, Calvin Harris and Jain.  To stream the playlist on Spotify, click the logo below:

If you want to download or stream any of the individual albums mentioned, links are provided in the following table:
| | | | | |
| --- | --- | --- | --- | --- |
| | Artist | Album | Download | Stream |
| | Christine & the Queens | Chaleur Humaine | | |
| | Radiohead | A Moon Shaped Pool | | |
| | Iggy Pop | Post Pop Depression | | |
| | Michael Kiwanuka | Love & Hate | | |
| | The Coral | Distance in Between | | |
| | Steve Mason | Meet the Humans | | |
| | Agnes Obel | Citizen of Glass | | |
| | St Paul & the Broken Bones | Sea of Noise | | |
| | P J Harvey | The Hope Six Demolition Project | | |
| | Jack Garratt | Phase | | |
| | Wild Beasts | Boy King | | |
| | Protoje | Ancient Future | | |