Well, here we are again. Another twelve months of chaos, mostly media-fuelled, has passed us by in the blink of an eye interspersed, I'm pleased to say, with some fabulous albums. Some of them you may have heard on the way, others may be new to you, but I hope that you will enjoy exploring them as much as I have.
So welcome to my Album of the Year 2022 blog, my sixtieth – now there's something I would never have imagined all the way back in 1963 that I would write, but yes sixtieth – wander through the year's results from the many taps of my long-suffering debit card.

Thankfully, this year has allowed us more freedom than the previous two, so we have been able to manage a limited return to live gigs – the subject of other blogs this year – although not as many as we would usually manage. However, there are quite a few new artists we have encountered on disc this year that we would like to see, so hopefully more gig blogs next year?
One gig we did eventually get to in 2022 was Elton John at Ashton Gate in Bristol, part of his long-running Farewell Yellow Brick Road tour. The tickets were a Christmas present from our son several years back now, but with all the cancellations and rescheduling due to various reasons, not least being covid, we had almost forgotten about it when the confirmation finally came through that it was going ahead in June. We have seen him a few times over the years, first time was also in Bristol at the Hippodrome all the way back in 1976, but he is still one heck of a trooper. Let's put it this way, he is three years older than us, and we were exhausted at the end just watching him!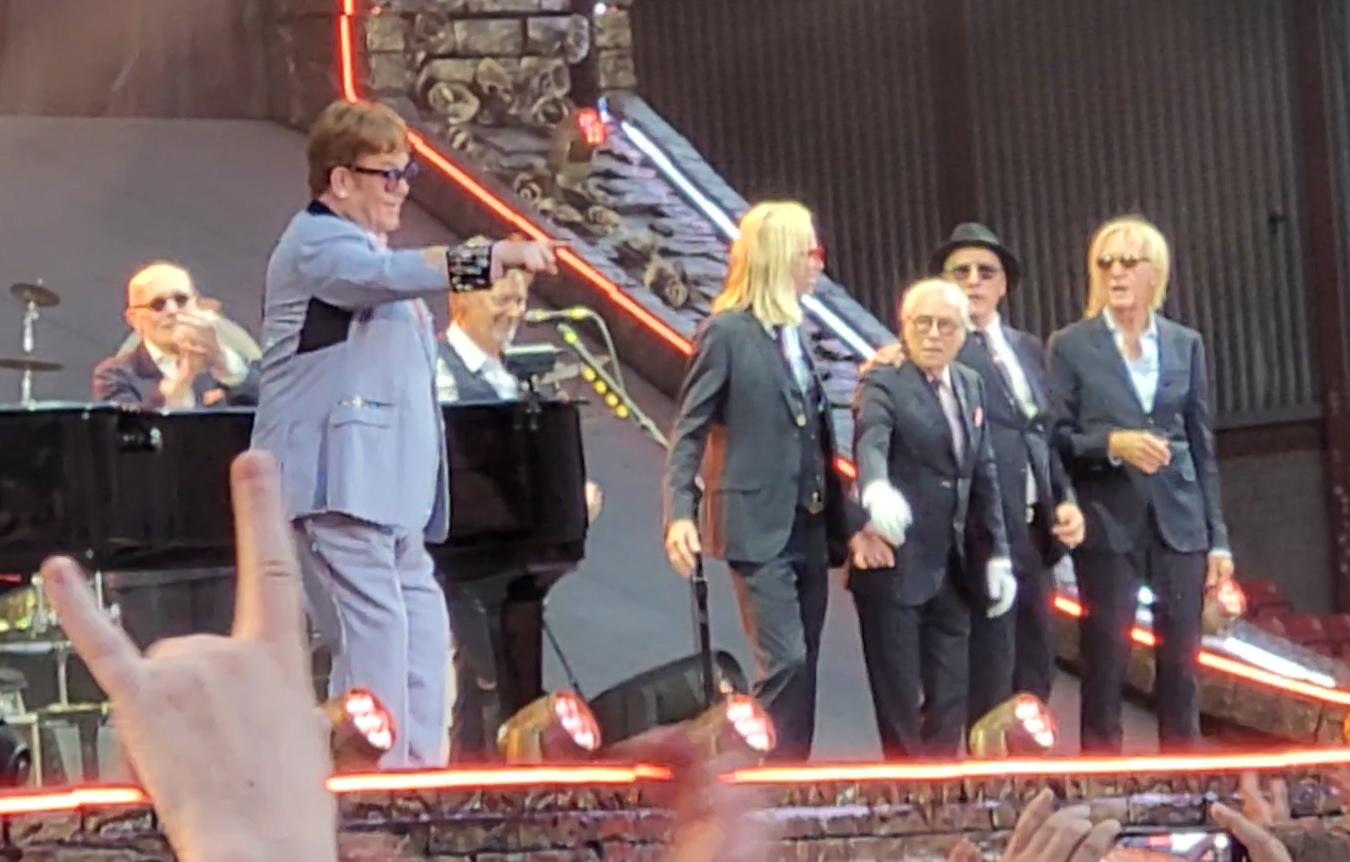 He had the original band from back in the seventies with him, but for bass player Dee Murray who unfortunately died thirty years ago, a line-up that included probably still the best percussionist in the world, Ray Cooper. Age is clearly catching-up with Ray these days, so he wasn't on stage all the time, but when he was you still couldn't take your eyes off his antics. A great day in the sunshine, and if it's the same show at Glastonbury next year for their final, final, final performance then, if you don't have a ticket, it's bound to be live on TV, so make sure you catch it one way or another.
Bristol's Sounds Festival was on the same weekend as Elton, so we found ourselves back in the city the following evening for a headline set by Jungle. There were other bands on throughout the day, including Imbibio Sound Machine, but two full days in a row standing was pushing it a bit for us, so we decided to just catch the last two or three sets. That quickly reduced when we got to the harbourside and found that a raw onshore breeze was taking the edge off even a sunny June day, so we adjourned to one of the many great hostelries in the area and emerged to catch the end of Kelly Lee Owens, plus the full Jungle set.
Last year was a cracking year, as evidenced by more of its albums popping-up in this year's shopping forays, causing my 'One That Got Away' section to need its own blog once again, which you can read here. This year, has divided into two distinct sections: the new artists who always come up with surprises, and an extension of the 'new light through old windows' aspect rediscovering artists and bands from the past through their new material. The years that those artists emerged from spread back over all of the decades I have been compiling an annual review, and at times writing this blog has felt almost like a retro review.
So below, you will read about Jethro Tull and Black Sabbath's Ozzy Osbourne originally encountered in the 'sixties, Bruce Hornsby, Elvis Costello, Tears for Fears and Simple Minds from the 'seventies. There were new albums from The Cult, The Smiths' Johnny Marr and Pearl Jam's Eddie Vedder from the 'eighties, Suede, Stereophonics and Placebo from the 'nineties. From the noughties are Alt-J, Hercules & Love Affair, Flormenc e & the Machine and Arcade Fire, as well as perennial favourites like Black Keys and Foals, plus solo efforts from members of Radiohead and Oasis, all of whom have featured in the higher echelons of my annual lists over the years.
For those of you new to this blog, the self-imposed criteria for my selections are that I must have a copy in my collection that has been purchased during the year, the album's UK release date has to be in the year being reviewed, and the list can contain no compilations or live albums. I compile a list as the year progresses of albums that stand out from the crowd, then produce a long list of twenty for the final process.
Initial selections used to come primarily from hearing tracks on the radio and having albums recommended by friends and readers, followed by scouring record store racks.  That process changed, by necessity, in the lockdowns – essentially the physical scouring bit was no longer available – so the listening bit became more on-line, using streaming sites. I expected I would revert to 'normal' after the lockdowns finished, and indeed my regular visits to my favourite independent record store, Sound Knowledge in Marlborough, have now returned. However, my selection process has remained pretty-much as it was through the lockdowns, using streaming sites much more than previously.
Consequently, I have listened less to the radio, BBC Six Radio suffering more than others. Although the old favourites like 'RadMac' are still essential listening, even though the 'powers that be' are clearly trying to isolate even them from their faithful band of listeners, I find the overall station playlists less and less attractive, with long bouts of interplanetary whale music at peak listening times.  I found myself wondering if I was following an unhealthy drift to online sites, and their 'channelling' methodologies. But, having stood back and thought about it, I realised that I am hardly ever tempted by site recommendations at all. Therefore, if anybody is attempting to channel my listening, it's the BBC.
This is demonstrated by Six Radio's own individual presenters' end of year Album of the Year selections, where in past years I have found a healthy percentage of choices appearing on both lists. This year, however, there was only one presenter's personal album of the year that made my top 20 shortlist – big-up to Gideon Coe on that one. Despite that, when I did my initial review last month, I was amazed to find there were more than forty titles on my first list – more than I can ever remember, even in the best of previous years. So from that you can already deduce, this was another pretty special year, although apparently not on the BBC!
So all of that meant there was some pretty-brutal paring-down, starting with some of the old favourites. First a local one: Tears For Fears' first album since 2004, The Tipping Point was a long-overdue return in February; conversely, The Boy Named If was Elvis Costello's seventh album during that same period, if you don't count his various collaborations which would double that number.  These were followed by Dance Fever from Florence & the Machine, In Amber from Hercules & Love Affair and Painless by Nilüfer Yanya. But the one thing that united all of the above is that they are good albums, and if you already like the artist you will probably love these albums – they just found it difficult to maintain player time against stiff competition.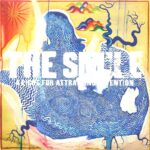 A couple of artists who first came to notice in the 'nineties released new solo projects this year: Liam Gallagher's C'mon You Know has a couple of standout tracks in Diamond in the Dark and Everything's Electric, but the rest doesn't come up to the overall standard of his last album. The Smile are the latest project from Radiohead's Thom Yorke, where he has teamed up with fellow band member Johnny Greenwood plus Tom Skinner, the drummer from jazz combo Sons of Kemmet. Their debut album, A Light For Attracting Attention, was released back in the summer, and is an interesting listen.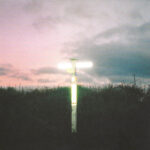 Among the newer artists who did not make the shortlist are two debut albums: You Belong There is the solo debut by Daniel Rossen, lead singer of Grizzly Bear, but is a departure from that band's indie rock style to a much more acoustic, almost folky sound such as on the second track Shadow in the Frame. Pale Blue Eyes are a new threesome formed during the pandemic in Totnes. Their debut Souvenirs has a real nineties indie vibe about it, as can be heard on the tracks Globe and Under Northern Sky. Watch out for them on the festival circuit next year.
Other albums that didn't make the long list, but are worth more than a cursory listen, are The Night Butterfly from Canadian R&B singer Tanika Charles, Headful of Sugar from New York band Sunflower Bean, which has more than a passing feel of the Cocteau Twins about it, Tilt from Australian dance-synth duo Confidence Man, which will have you bopping round the lounge to tracks like Feels Like a Different Thing and Holiday, and For the Sake of Bethel Woods from Texas five-piece Midlake.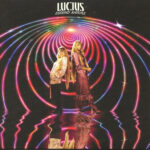 Those, and other, eliminations still left five more for the chop, and regulars will be surprised that one of those was Dropout Boogie by The Black Keys – a band who have almost been a fixture in my shortlist over the past decade or so. Nevertheless, Dan Auerbach does not make a bad album, so give it a listen. Similarly Arcade Fire's We is bang on their usual standard, as is fellow Canadian artist The Weeknd's latest offering Dawn FM.   But the two that came closest were new artists to me: Lucius are a New York Indie band,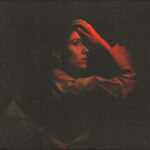 whose Second Nature is their fourth album. Leading members, Holly Laessig and Jeff Wolfe have a long and impressive list of vocal contributions on other artists' albums, including Roger Waters, Jackson Browne, Sheryl Crow and Mavis Staples. Finally, Léon is a Swedish singer-songwriter whose third album, Circles, has a familiar, almost Abba-esque, quality in some of the indie-pop tracks, best illustrated by the tracks Soaked and Dancer. But this is no tribute album, and well worth a listen in its own right.
And so we come to the long list, my top twenty for the year, starting with numbers eleven to twenty in no particular order:
Bruce Hornsby – 'Flicted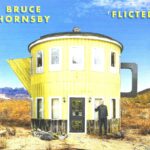 It's thirty-four years since I bought a Bruce Hornsby album, back in the day when he was backed-up by The Range; it was their debut album, The Way It Is, and featured very highly that year. There are a couple of tracks on this record that have that same feel to them, but all-in-all it is a very eclectic album, with styles ranging from country to jazz, all written or co-written by Bruce with the exception of an unusual cover of Chuck Berry's Too Much Monkey Business.
Alt-j – The Dream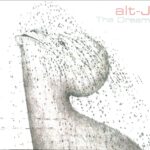 It's been ten years since my son handed me a copy of their debut album, An Awesome Wave, saying those oft-repeated words "you might like this one". At that time they were just distinguishing themselves as '∆' a keyboard shortcut on the Apple operating system for the Greek letter Delta, and produced by tapping Alt-J. I thought it was just a load of PR hype at the time, but the album stayed the course to just miss-out on my top three that year, but the follow-up did not pass muster a couple of years later. The Dream is their fourth album and, although not having quite the impact of the debut, is a welcome return to form. U&Me and Hard Drive Gold are the standout tracks.
Simple Minds – Direction of the Heart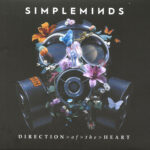 For nearly two decades after Empires & Dance burst onto my record deck in 1980, a new Simple Minds album was an automatic purchase, including New Gold Dream my album of the year in 1982. But the last album that received that treatment was twenty years ago. Seven more, mainly self-indulgent, albums later I was beginning to wonder whether that miracle they promised us all that time ago was ever going to arrive. OK, this album is not that, but Direction of the Heart is much more back to their roots – maybe not dancefloor fillers like I Travel, or entirely back to the driving indie riffs of Ghost Dancing, but definite hints of Jim Kerr's stronger vocal delivery and a return of Charlie Burchill's early atmospheric guitar, particularly on First You Jump.
Eddie Vedder – Earthling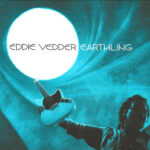 I first encountered Eddie Vedder around twenty years ago as lead singer of one of the formative grunge bands, Pearl Jam, in particular though his vocals on Jeremy, the standout track on their debut album Ten. I have dipped into his output since, particularly collaborations like Temple of the Dog, but this is the first of his three solo albums I have added to my collection. The whole album has a mild tribute feel to it, because it is difficult to not recognise hints of other artists in all of the tracks, particularly some he has played live with – you cannot deny that Long Way has a definite Tom Petty feel to it, or that The Dark is not inspired by Springsteen. Nevertheless, this is a great listen throughout.
Poppy Ajudha – The Power in Us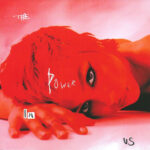 I started hearing the odd track from this South London singer-songwriter about three years ago, and immediately added her to my list of artists to watch for their debut album. That arrived in April, and it was well worth waiting for. OK, the lyrics are a bit socio-political in parts, but the subjects are what she believes in, and last time I looked it was still a free country despite what some people try to tell us, so why shouldn't a 26-year-old express her views through her music. Because it's the music that stands-out on this album, with some great R&B and soul riffs on tracks like Fall Together, Mothers Sisters Girlfriends and the standout Play God.
Orlando Weeks – Hop Up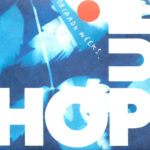 This debut solo album from the former lead singer of The Maccabees has a much more indie-pop feel to it than the band's more run-of-the-mill rock-oriented output. This album, however, breezes along happily through tracks that are easy to hum along to. It's difficult to pick-out any for specific mention, because this is a solid album that would easily have made the top ten in a lesser year, but Bigger and No End to Love will give you a good feel for it.
Hurray for the Riff Raff – Life on Earth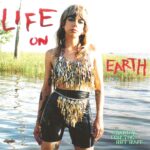 Every so often I run across an album from a band I've never heard of, and assume it has to be a debut – particularly when it sounds as fresh as this one. And then I find they formed fifteen years ago in New Orleans, and it's their eighth album together. However, It is their first for a new label, so maybe that has a bearing. 'They', that is their lead singer Alynda Le Segarra, describe the sound as 'nature punk' – not a familiar genre to me, but hey, it's a damned good album so they can categorise it how they like as far as I'm concerned. I'll probably be ticked-off by the kids for not 'getting the message' about survival in a world in flux, but then I only began singing protest songs sixty years ago, so what the hell do I know? Pierced Arrows is a great track from which to get a feel for another solid album that another year could have finished higher in this list.
The Cult – Under the Midnight Sun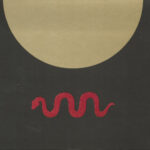 Another band whose output has not been purchased since their second album, Love, in 1985 – the one that features She Sells Sanctuary, although there is much more to it than just that track! The band split-up a couple of times in the 'nineties, the second time when lead singer Ian Astbury had a sojourn with Ray Manzarek and Robby Krieger as 'The Doors of the 21st Century', where he was a surprisingly good stand-in for one of the greatest rock singers of the 'sixties. Under the Midnight Sun is the Cult's fourth album since they reformed the second time in 2006, and contains just eight tracks – all of which are well up to standard. In fact, the whole album has the distinct feel of those earlier albums from more than thirty years ago – and you will hear no complaint from this quarter about that.
Foals – Life is Yours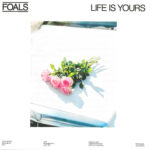 I don't think Foals would know how to make a bad album, which is why each new one is purchased unheard – bar from the odd track the BBC may have allowed to escape their rap-centric censors. Life is Yours is a return to the lighter style of their earlier output, possibly due to them now being just a three-piece after the departure of two of the founders, Walter Gervers in 2018 and Edwin Congreave last year. Yet, despite featuring two absolute standout tracks in Wake Me Up and 2AM, it is the first of their albums since their debut not to make my top ten. But that's not a reflection on the sound, as it held its own on my player throughout the year after appearing in June, simply losing-out, as many others, to the quality of the opposition.
Jessie Buckley & Bernard Butler – For All Our Days That Tear the Heart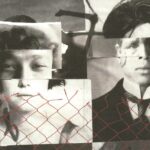 Ex-Suede guitarist Bernard Butler has had some interesting collaborations since leaving the band, not least with David McAlmont at the end of the 'nineties and, more recently, Catherine Anne Davis, both of which have appeared in this round up. However, this latest album jointly written and performed with Irish actress Jessie Buckley may be the best, primarily because she has what some may describe as the voice of an angel. Which may be why it was nominated for the Mercury Prize this year. Not that it's her only talent, having racked-up an impressive list of acting nominations, including Oscars and Baftas, in the last few years plus winning the Laurence Olivier Award for Best Actress in a Musical this year for her performance as Sally Bowles in the West End revival of Cabaret. Have a listen to the tracks Babylon Days, and the wonderful Footnotes on the Map.
So we come to that top ten, in no particular order until the top three:
Wet Leg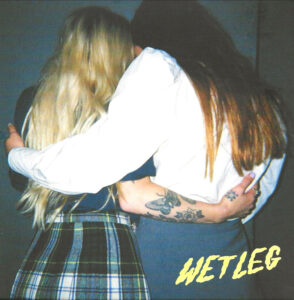 Probably the most anticipated debut album of the year, Wet Leg did not disappoint on any level. This Isle of Wight indie-pop duo may have burst on the scene late in 2021 with the single Chaise Longue but, as is often the case with 'new' bands, there were ten hard years' work behind reaching that point. The single quite rightly earned lots of airtime, but not a particularly high spot in the singles chart – one has to wonder when the people who put these charts together will ever arrive at a formula that rewards popularity above payola – and I remember reading about that original scandal in my Dad's newspaper! That was all rectified by this record, which shot straight to number one in the album chart in April, and has stayed in the top 100 pretty-much ever since. When it was nominated for the Mercury Prize, the music press embarked on all sorts of dissection and genre-matching, from post-punk to middle-class millennial malaise, but in reality it's just a couple of friends having fun with their music. Which is probably why it is so enjoyable!
Suede – Autofiction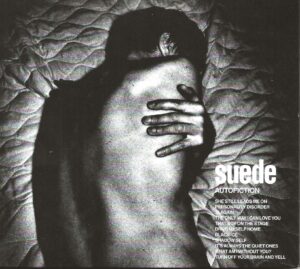 I was never much of a fan of the early Suede albums back in the nineties – and believe me I heard them quite a bit emanating from teenage bedrooms! Yes there were some great tracks, and they won all manner of awards for the debut album, including the Mercury Prize, but after Bernard Butler and Justine Frishmann left, for me they never somehow fully-delivered musically on that promise. Yes Brett Anderson took the band to the level of Brit-Pop heroes, but always seemed a bit too needy in doing so. Maybe I just didn't want that level of angst in my life at the time! However, thirty years on, this new album feels more like a fulfilment of that early promise – memorable tracks, masterly performances and slick production. Yes Brett at 55 still sounds as though he's looking for something he will never find, but in a slightly more resigned manner.
Placebo – Never Let Me Go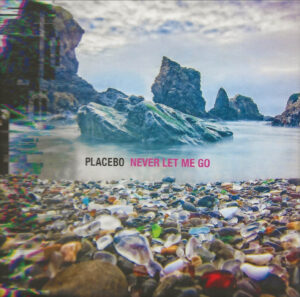 Teenage Angst is actually the title of a track on Placebo's eponymous debut album, which featured highly in my 1996 list, as did the follow-up Without You I'm Nothing two years later. Although they were classed by the music media at the time as part of the Brit-Pop scene, they always sounded more experimental to me. However, subsequent albums never quite lived-up to those early efforts until this, their first for nine years, arrived in March. It has been a consistent visitor to the player ever since, and feels much more like their original style – the tracks Hugz and Happy Birthday in the Sky being a good introductory sample.
Oliver Sim – Hideous Bastard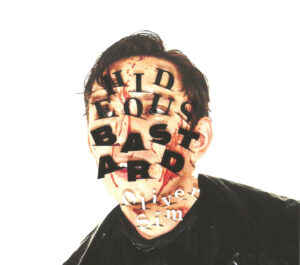 It is quite easy on a few of the tracks on this album to recognise Oliver Sim as one third of The XX, even moreso when you know that it was produced by fellow bandmate Jamie XX. But to leave it there would be to sell this album short, because it moves on a level to stand separate from their catalogue. There are obvious references to his sexuality in the lyrics, and also with the inclusion of Jimmy Summerville's voice on the opening track. There are also musical undertones that suggest John Grant must be a major influence on his writing. There are some super tracks here, mainly towards the end of the album, which I always find a good indication of the artist's confidence in their material. It also means the listening experience just gets better as you listen, and the album has probably the best closing track this year in Run the Credits. Maybe not for everybody, but highly-recommended nevertheless.
Lonely Robot – A Model Life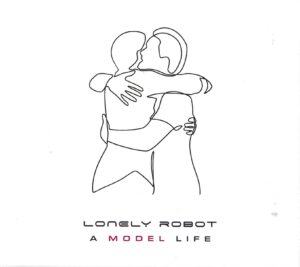 Lonely Robot is the solo project of Irish guitarist and record producer John Mitchell, better known as frontman of the reformed prog-rock band It Bites. This is the fifth album he has released under this moniker, and by far the best. There is an obvious prog feel to the album, but a refreshingly modern variant that is also very atmospheric in places, with some interesting subliminal musical references at times to other artists, particularly Peter Gabriel on the tracks Species in Transition and the title track, but also to Mansun on my favourite track The Island of Misfit Toys. Another album that may have ended-up higher had it arrived earlier in the year.
Stereophonics – Oochya!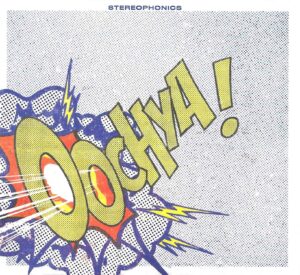 No, it's not a Chas & Dave tribute album, but the eighth album from the Welsh rockers to make the number one spot in the UK chart – putting them level with Oasis and REM in achieving that. Some of the more recent of those albums, frankly, were not up to that level of acclaim but, for me, this is their best album since 2001's Just Enough Education to Perform. In fact there isn't a bad track on here (because that's the level we have now reached to be this high in this year's round-up – and there's still four more albums to go). Do Ya Feel My Love, Running Round My Brain and All I Have is You are just classic Stereophonics tracks – welcome back Kelly.
The Delines – The Sea Drift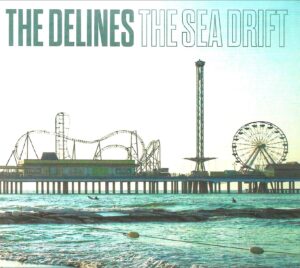 This five-piece hail from Portland, Oregon – a city with a long-established Indie/Alternative rock scene which has produced many solo artists to have featured here, including Laura Viers and slide-guitar maestro Kelly Joe Phelps, plus bands like the Dandy Warhols, Dan Reed Network and 2009 AOTY winners Decemberists. In fact, there is a connection to the latter, as their singer and keyboard player Jenny Conlee was a founder-member of Delines. The band is fronted by the plaintiff vocals of Amy Boone, and features the incredible storytelling lyrics of songwriter Willy Vlautin. Throughout the album, they take us on a trip around America's hinterland with everyday characters caught-up in situations they cannot control, none more-so than the opener Little Earl – one of my absolute favourite tracks this year. Maybe not one for the car, because I guarantee there will be a point during listening to this fabulous album when either the story, or the vocals, but more likely both, will bring a tear to the eye.
And so we reach the top three, which have all been constant on my player since they arrived, and all conform to my main criteria for a classic album: not a bad track on them, and all sounding perfect in the order they were assembled by the artist. Which is why I am not making any recommendations for individual tracks to listen to – just pick any one you like as a sample, or better still just start at the beginning and listen to the whole thing, you won't be disappointed either way:
Jethro Tull – The Zealot Gene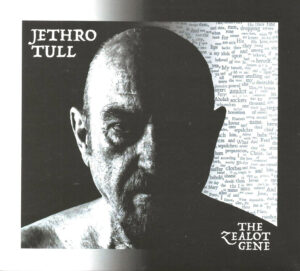 My first encounter with Jethro Tull was back in the late sixties when I rocked-up late for a Monday night gig at the Pavilion in Bath. As I waited to get in from the freezing cold, some mates came out and came over to say 'hi'. 'Are they no good?' I asked (some bands were nowhere near as good live as their recording standard back then). 'Oh they're OK', one replied, 'if you want to listen to a bloke in doublet and hose standing on one leg playing the flute – we're off to the pub!'
Intrigued, I made my way inside and never regretted the choice. What I didn't know at the time was how huge they already were in the 'States, and were soon to be over here as well – the rest, as they say, is history. They issued a new album every year up to the early 1980s, then output became more sporadic; I say 'they', but the line-up has changed continually over the years, the only real constant being lead singer, writer (and flautist) Ian Anderson. Their last release – a Christmas album – was twenty years ago, although Ian Anderson has released solo material in between and there was a three-disc compilation to celebrate the band's fiftieth anniversary.
I've bought a few of those albums over the years, but none have really matched 1971's Aqualung which would easily make my top 20 of all time. Until, out of the blue in January, came The Zealot Gene to occupy a place in my regular playlist for the rest of the year. The band assembled to record it, over nearly five years, is as tight as ever – as is the writing, which is pure Tull and takes no prisoners. It has all the feel of a concept album, although Ian Anderson insists it isn't; nevertheless there is a strong running theme of biblical references and observations on the current state of homo erectus. I suppose you could call it a testament on the human condition, two thousand years on from the origin of  quotations that still resonate and inspire. The only slight disappointment is that his voice has lost that sharp edge from his halcyon days but, let's be fair here, he is in his mid-seventies now. But the flute is as strong as ever.
Johnny Marr – Fever Dreams Parts 1 – 4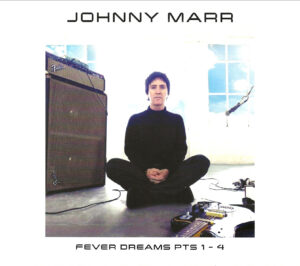 It's over 35 years since The Smiths split, and throughout all that time Johnny Marr has been threatening to make a great solo album, but somehow hadn't quite achieved it. Until now – and a double album at that!  Recorded throughout the lockdowns, and part-previewed through a couple of teaser EPs, this absolute tour-de-force of an album finally arrived in February.
It is very difficult for any double album to hold the attention of the listener for what is, essentially, around an hour and a half – especially if they buy it on vinyl, which means there are three natural breaks during which it is more than easy to pull another disc from the rack instead of turning it over. Many have tried, only for one side, occasionally both, of one disc to dominate the attention-span whilst the other record simply remains in mint condition in the other half of the gatefold.
Of those who have previously succeeded, I guess Elton John's Goodbye Yellow Brick Road, Stevie Wonder's Songs in the Key of Life and in particular The Who's Quadrophenia stand out – primarily because of the seamless variety of the content. Which is what Johnny Marr has achieved with Fever Dreams, if anything to a greater extent – because each successive track simply grabs you again and again to prevent even the slightest thought of stopping the listening session.
And it appeared to be nailed-on for the top spot until, in early September this arrived:
Ozzy Osbourne – Patient Number 9
If any artist over the years has justified the use of the old adage: 'rumours of his decline have been greatly exaggerated' it would be Ozzy Osbourne – someone who seems hell-bent on pressing the self-destruct button just to check why it isn't working! Which has often left observers wondering how he has managed to even make it to his mid-seventies, let alone maintaining the ability at that age, and the disabilities he now has to live with, to make as good a record as this is.
And here I have to admit that, although I bought all of the Black Sabbath albums in the 'seventies, this is the first of his solo efforts I have ever been tempted into acquiring. Which means I will now need to, retrospectively, go back and find out why! It is not as heavy as those early Sabbath albums, but is still every inch a classic; and like all the really great rock albums it leaps out of the speakers, grabs you by the lapels and demands to be heard, then when it finishes looks you in the eye and dares you not to immediately put it back on again.
To achieve that, Ozzy employs a stellar cast of guest contributors, including guitarists Jeff Beck, Eric Clapton, Metallica's Robert Trujillo, Pearl Jam's Mike McCready, Josh Homme, Guns 'n Roses' Mike McKagen – even the unmistakeable hammer-blow Sabbath riffs of Tony Iommi on a couple of the tracks, the first time he has appeared on any of Ozzy's solo material. The drumming is shared between Chilli Peppers' Chad Smith and the late, great Taylor Hawkins, who appears posthumously on three of the tracks.
Having said it is not as heavy musically, it is still lyrically dark in places. In fact, despite the laconic Brummie black humour he has often utilised in his writing, it is difficult not to get the impression that 'The Prince of Darkness', as he has been dubbed, is sending us a message on his thirteenth solo album when he proclaims at the end of the last track: "God only knows what's going on, my life has become the setting sun – better to burn in Hell than fade away" before it morphs into an echoey blues outro.
But take it from someone who has been reviewing music for at least as long as Ozzy has been making it, Patient Number 9 is a record that's fading nowhere.
And, hopefully, neither is this blog.  See you next year.
---
I have compiled a playlist containing seventy-five of the best tracks from albums purchased during 2022, including the ones that didn't make the shortlist.  To stream the playlist on Spotify, click the logo below.

If you want to download or stream any of the individual albums mentioned, links are provided in the following table:
| | | | |
| --- | --- | --- | --- |
| | Artist | Album | Stream |
| | Ozzy Osbourne | Patient Number 9 | |
| | Johnny Marr | Fever Dreams Pts 1-4 | |
| | Jethro Tull | The Zealot Gene | |
| | The Delines | The Sea Drift | |
| | Stereophonics | Oochya!! | |
| | Lonely Robot | A Model Life | |
| | Wet Leg | Wet Leg | |
| | Jessie Buckley & Bernard Butler | For All Our Days That Tear the Heart | |