I have probably purchased more albumsduring 2011 than for some years and, what's more, it's been more difficult than I can remember for many years to select a short list of just the ten.  So quite a bounce-back for this, my 49th annual round-up which includes my album of the year 2011 .  Hopefully my fiftieth will be just as interesting next year; if not, I guess I can always do a retrospective!
This year there have been several albums from established artists that one might expect to be a shoe-in to any top ten, but somehow they proved disappointments, not even making it onto the buy list, thereby excluding them from possible selection.  So we have no:
Snow Patrol – last year's collaborative effort by Gary Lightbody called 'Tired Pony' turned-out to be more of a prediction than anything else, because that's what this year's tracks from the group sound like – tired.
Coldplay – if you're gonna choose a title that nobody knows how to pronounce, the rest of it had better be damned good (which it isn't); and what's with the graffiti on your instruments that took thousands of Graphic Designer hours to create? You're either urban warriors or global superstars, you can't have it both ways, so paint them yourselves or accept that you're millionaires and live in luxury
Kate Bush – it doesn't matter how many words you come up with for snow luv, it's still colourless.
So while I'm being negative, let's deal with 'Disappointment of the Year': for me this was probably what half the population would consider to be album of the year, so why?  Well, when Adele released the first single off her eagerly-awaited, according to the PR people anyway, second album – imaginatively-titled 21 (her age this time) similarly to her first album, 19, two years ago – I have to say I was impressed.  Rolling in the Deep is undoubtedly single of the year, and a huge improvement on the likes of Chasing Pavements which only made me want to throw one of the slabs at her (ee-ee-ee-ee-ee……bo!)  Sure, she's a great songwriter, and it was sad to hear that she has been suffering a problem with her voice box; maybe that's the cause of those off-key notes in the ballads, you know – the ones that sound like she's accompanying herself on a blackboard.  Yet, belting-out a track like that first single seemed to suit her far better.  So I bought the album, and guess what? It starts with Rolling in the Deep, falls away rapidly until Set Fire to the Rain helps it recover marginally, then it just descends into banality to finish with that awful ballad that stayed at the top of the charts for weeks.  Ugh!!!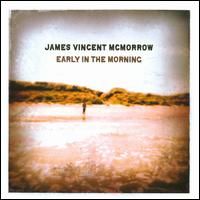 'The One that Got Away' this year was Early in the Morning by James Vincent McMorrow.  I first heard some tracks in early February, bought it instantly, then I was amazed to find it had been around for over a year.  It eventually got quite a bit of airtime, but how everybody had missed it for that long is almost scandalous; had I heard it last year it would have run Plan B very close.  Beautifully-written folky songs, played mainly acoustic and sung immaculately, not even an average track anywhere.  Few late nights this year have escaped without this making an appearance on the Hi-Fi.
Just a trio of Live gigs this year: Kings of Leon at the Ricoh Arena in Coventry, Decemberists at the O2 Academy in Bristol, and Roger Daltry at the Colston Hall.   I think we waited one album too long to see Kings of Leon live, because they played most of the latest one, which is nowhere near their best and, consequently, the gig didn't really get going.  In fact, I think they were given a bit of a fright by their main support, White Lies, of whom more later.  Regular readers will remember Decemberists were album of the year back in '09, and although it was mildly-disappointing that they played only a couple of tracks off that album, the rest of the gig was good enough for it not to matter; highly-entertaining band plus small venue equalled one great night!
But the oldies came up trumps in the end.  I've never seen Roger Daltry on his own before, but had to have tickets for this tour, because he played the entire original version of Tommy, as it was recorded.  Sure, the drummer wasn't Moonie and the bass-player wasn't thunder-fingers, but who the hell would expect that?   But with Pete Townshend's brother on one lead guitar, and a very-impressive yank on another, it worked a treat and, like a well-decanted old wine,  the man himself just got better and better as the night went on.  In fact, after they finished Tommy (an hour and a half non-stop) they did another hour of Who oldies without a break; and even then he came back for three encores.  He didn't want to go home, and neither did we, which is why they probably had to have the foundations of the Colston Hall checked the following day.  Wonderful!
I also want to mention a couple of EPs which, hopefully, will be harbingers of full albums to follow next year: Beth Ditto is the lead singer of Gossip, who featured in my 2006 round-up.  But this solo effort is much more dance-orientated than the blues/rock-style of the band, and the opening track I wrote the Book is probably the pick of the four, which are definitely not enough to satisfy this listener; more please Beth!  Vintage Trouble are another of the up-and-coming American sixties-soul-style bands emerging onto the scene.  Their debut EP The Bomb Shelter Sessions again contains just four tracks, all of which would make any self-respecting retro-DJ's turntable.  The EP appears to have recently been re-released, expanded by adding five bonus tracks, all of a similar standard.
Before we get to that top ten albums for 2011, there were a larger number than usual in the running for quite some time, which deserve a mention:
I was listening to Jo Wiley one evening in the car, when she had an American Blues singer in the studio called Beth Hart, who launched into a live acoustic version of Whole Lotta Love that would have made Robert Plant's jaw drop; I was blown-away by it, and went searching on-line as soon as I got home.  No joy, but what I did find was an album with Joe Bonnamassa entitled Don't Explain.  There are one or two average tracks, and overall it's not everyone's cup of tea, but if you're into good old-fashioned knock-down, drag-out Blues from two very-accomplished artists, then this is an album for you.   Another Blues album worth a listen is Seasick Steve's latest effort, You can't Teach an Old Dog New Tricks, as it is probably his best since that superb debut album a few years back.  This may be because the band is growing. A couple of years ago he added a drummer who can only be described as the human incarnation of 'Animal' from the Muppet Show.  Well now he has a bass-player as well: you may have heard of him – some guy called John-Paul Jones.  Respect!!
On to a couple of Indie bands: Last Night on Earth is English folk/rock band Noah & the Whale's third album, and by far their most commercial effort to date; as a consequence it rarely left the playlist during the summer; although they are no Mumford & Son, it's still well worth a listen.  Another Indie band that ran the top ten close are White Lies.  This second album, Ritual, is again very consistent, and their live performances (if Coventry was anything to go on) shows there is depth in this band.
Although underground DJs who hide their identities behind African tribal masks are all a bit passé, SBTRKT sell-out every gig they organise because of the music they produce.  The self-titled debut album from this South-London post-dubstep duo has a nice ambient feel to it, and could easily go mainstream.  Check-out Right Thing to Do in particular.
As well as the previously mentioned Vintage Trouble, several albums with a retro R&B/Soul flavour have featured this year.  Smoove & Turrell's Eccentric Audio follows-up 2009's runner-up album Antique Soul with another highly-consistent dance-album; although not having the previous one's impact, it is still worth a listen.  Troy Andrews, aka Trombone Shorty, is a Jazz/Soul 'bone player from the New Orleans district of Treme (if you've seen the TV series, you'll know all about it).  He was playing with adult brass bands in parades at the age of six, and has been a session player for many years, with credits on albums and gigs including U2, Green Day, Dave Matthews, Jeff Beck, Eric Clapton, Lenny Kravitz and Dr John; and he's still only twenty-five!  The album's called For True.  Lastly in this section, you've probably heard Dionne Bromfield's single, Ouch That Hurt which got a lot of airtime and comes from her second album Good For the Soul.  This album is consistently good, and would be a solid effort for any R&B singer, but is particularly impressive when you take into account that she won't be sixteen until next year.  Undoubtedly one for the future.
So on to that Top Ten, in no particular order except for the top three at the end: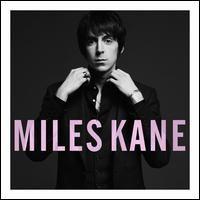 Miles Kane – Colour of the Trap
As the ex lead singer of the Rascals who teamed-up with Alex Turner of the Arctic Monkeys to form the pretentious Last Shadow Puppets, I didn't expect much from this first solo effort, so dismissed it without a listen.  However, that was a bit premature as, despite the co-writing of Turner on half the tracks, this is more akin to early Jam/Weller than the more tragic efforts being trotted out by the Arctics these days.  Good effort Miles.
Kill it Kid – Feet Fall Heavy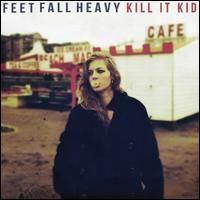 Comfortable middle-class Bath University students play Delta Blues? Surely they will fall flat on their faces?   Absolutely not; this is gritty deep-south blues played with the pain it needs to work, which it does in spades.  Just a shame that the record company somehow cocked-up the overall reproduction volume, which means it has to be turned-up much louder for the full effect.  Not a problem until you forget to turn the amp down again before putting the next album on – a good way to piss-off the neighbours!
Two sisters from New York who, in true overnight-success mode, have been around for more than ten years and made three previous albums before this latest effort started hitting the airwaves.  The mildly-sugary, 'sixties West-Coast flavour may make the tracks feel a bit like musical wallpaper at first, until you realise that you've heard that track before on the radio, and that one, and that one as well; in fact they're all familiar.  And there's a good reason why that is, because there ain't a bad track on the album.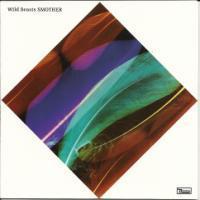 Wild Beasts – Smother
An Indie-Rock Band from Cumbria with a distinct Blues flavour.  This is their third album, the second having been nominated for the Mercury Prize last year; and it is a distinct step-up from those previous efforts.  The final, and probably the best, track "End Come Too Soon" is a fair comment for this album.
Laura Marling – A Creature I Don't Know
I sort-of dismissed early hearings of a couple of the tracks from this album, like "The Muse", as a bit of a Joni Mitchell sound-alike; no bad thing but, hey, if you've got the real thing then why bother with cheap imitations.  Except that the one or two tracks that do sound a bit like Joni are not wholly-representative, and even those demonstrate this is anything but a cheap imitation; it just gets better every time I play it.  Check-out "Rest in the Bed" and "All My Rage" in particular.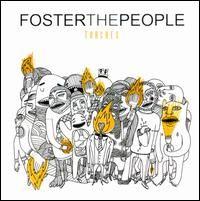 Foster the People – Torches
Debut CD from this LA trio is a real summer feel-good album, essentially what MGMT's follow-up should have sounded like, but tragically didn't. If you like that modern computerised take on the 'sixties West Coast sound, this is one for you which, interestingly, has not faded with the short winter days.
Elbow – Build a Rocket Boys!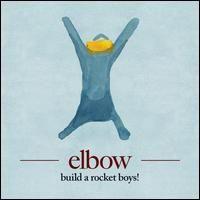 In the end, the top album this year came down to a choice of four, with less than the width of a fag-paper between them; so I think it might be fairer to say that this album probably came joint third, but to do that would be a cop-out.  So because I'm a big-big fan and they can do no wrong for me anyway, plus it isn't quite as good as 2008's Top Album, 'The Seldom Seen Kid', on balance it ends up in this section.  But that doesn't mean it's not a great album, it is. Iit just doesn't sustain the interest quite as much as it's predecessor(s) – yet.   Highlights are 'Lippy Kids' 'Neat Little Rows' and the anthemic 'Open Arms'.
So to the Top Three, which are virtually joint first, because this order has changed regularly while I have been compiling this.  All are well worth buying, and there is not a duff track anywhere on any of them:
3. Oh Land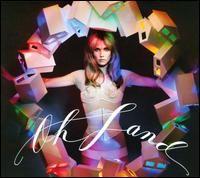 Second album from Danish singer-songwriter Nanna Øland Fabricius, the daughter of an organist and an opera singer, and great-great-granddaughter of Otto Fabricius, the missionary who first-documented the flaura & fauna of Greenland in the late 18th Century – not that any of that has much to do with the music, but it's always interesting to find out these things.  The album is difficult to categorise, which is part of its appeal really; it's a bit dancey here, a bit electronica there and nicely acoustic elsewhere.  Basically, it's just beautifully crafted songs, consistently well performed and superbly produced; what more could you want?
2. Florence & the Machine – Ceremonials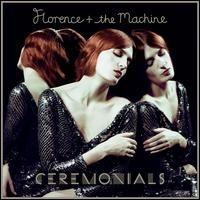 It took me a while to get into Florence's first album 'Lungs', mainly because, at first, it felt like a mish-mash of old styles, a bit of Siouxie in this track, Toyah on that one. But once I got past that it did grow on me rapidly and became a regular favourite on the CD player.  If it were possible, then this is better, mainly because it is more mature – the product of an artist who now knows that it works, and has relaxed into her own style.  Overall, I suppose the style is best described as tribal in places, but very individual on this album which, had it not been the most recent purchase when it was released at the end of October, might even have made the outright winner slot.  Having seen her perform live on the TV, the power in the sound isn't compromised, so the tickets are already booked for Birmingham in April!
1.  Young the Giant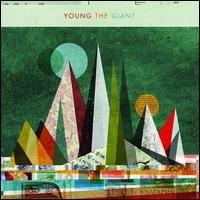 This Californian band has been around for a while, and we had to wait a long time for this, their debut album.  The odd track kept filtering through the ether last year only serving to keep the appetite whetted as the release date slipped and slipped.  Eventually it was released in the 'States in January, with the UK release promised a couple of months later.  Once again that kept slipping, so in the end I just found an on-line supplier and imported it myself.  It finally made its UK release in the autumn, but does not seem to have made much of an impact on our, supposedly, well-tuned-in DJs.
How they could miss such commercial tracks as '12 Fingers', 'Your Side' and 'Cough Syrup', I simply do not understand.  For me, this album had much the same initial impact as Coldplay's 'Parachutes' did back over ten years ago, in that it was an album I played in the background for a while that crept up on me, until I was whistling all the tracks to myself before I finally realised that they all came from the same album.  I remember taking 'Parachutes' over to my ex-pat friends in Wichita before it was released over there, and having to leave it behind because they wouldn't let me have it back!    This album has the same hypnotic semi-vulnerability about it, whilst being expertly performed and produced.  So maybe this was why I found Chris & the Boys' latest effort so disappointing.
Neither did any Graffiti have to be mocked-up during its making.
---
I have compiled a playlist containing fifty of the best tracks from albums purchased during 2011, including some that didn't make the shortlist from Adele, Coldplay, Rebecca Ferguson, Gotye, Robbie Robertson and Seasick Steve.  To stream the playlist on Spotify, click the logo below:

If you want to download or stream any of the individual albums mentioned, links are provided in the following table:
| | | | | |
| --- | --- | --- | --- | --- |
| | Artist | Album | Download | Stream |
| | Young the Giant | Young the Giant | | |
| | Florence & the Machine | Ceremonials | | |
| | Oh Land | Oh Land | | |
| | Elbow | Build a Rocket Boys! | | |
| | Foster the People | Torches | | |
| | Laura Marling | A Creature I Don't Know | | |
| | Wild Beasts | Smother | | |
| | The Pierces | You & I | | |
| | Kill it Kid | Feet Fall Heavy | | |
| | Miles Kane | Colour of the Trap | | |
| | White Lies | Ritual | | |
| | SBTRKT | SBTRKT | | |
| | Dionne Bromfield | Good For the Soul | | |
| | James Vincent McMorrow | Early in the Morning | | |