2020 was probably the strangest year of our lives for a lot of us, especially those like myself, of more-advanced years, who have been semi-isolating for most of it.  Even when we were able to escape, the closure of non-essential retail for months on end curtailed the ability to browse record store racks to find candidates for my Album of the Year 2020.
Not only that, but the complete shut-down of live music venues since February has meant, for the first time since I was a teenager in the early-sixties, that this has been a year with no live gigs whatsoever.  We did have tickets to see last year's AoTY winner, Sam Fender, in January (postponed from December) but that gig was also postponed twice further, eventually falling-foul of the lockdown along with another pre-booked gig by Tash Sultana later in the year.

But needs-must, and so, interspersed between the usual radio-listening came a belated conversion to regular online streaming.  This allowed me to initially-review more albums than usual before buying but, as opposed to what I expected would cause more rejections, and hence less buying, I have probably acquired more albums than usual during this year – including my first-ever downloads.  And yes, before you ask, those downloads were immediately transferred to a physical disc.
Ah, I hear you say, but why on earth are you still buying when you can just continue to stream everything you could ever need?  Well, this blog is comprised only of albums I own – that was one of the initial criteria from 58 years ago that I have never changed, neither do I intend to.  The reason for that is simple: anyone good-enough to make their living from their art, whether that be painting, writing or music, needs a regular income from that commitment to be able to continue to entertain us.  And musicians get much more of that income from selling actual product, whether physical or virtual – particularly newer or niche artists who receive even more of a pittance from streaming than they do from airtime.
Which is why the business-plan for most new bands is predicated on live gigs.  Meaning that, in this year of all years, they have needed our support more than ever.   If they don't receive it, they will ultimately give-up the artistic life and swap it for something that will pay the rent.  And the ultimate losers from that, ladies and gentlemen, are us; because without new bands, there will be no new music, and when there's no new music there are no small venues for them to play at, and so on.  In short, if you thought this year was awful, then unless you put your hand in your pocket more often to buy actual product, music-wise every year will become the same.
However, the end of the year has brought the occasional gig streamed live, and let's hope that can continue despite the scientists' continual onslaught on our liberties in pursuit of impossible and unrealistic statistical targets.  Nevertheless, the only new 'live' music available came either on DvD or through broadcast media.  One of the latter that stood out for me was Nick Mason's Saucerful of Secrets, recorded at the Roundhouse in 2019.
The idea came about when Floyd fan and former-Blockhead Lee Harris observed to his friend, Floyd's live bassist Guy Pratt, that despite the plethora of Pink Floyd tribute bands, none of them play the early stuff live.  A quick phone call to Nick Mason received his agreement to take part in a jam session where they were joined by keyboard-player Dom Beken, once of The Orb, and Spandau Ballet's Gary Kemp.   The result: probably the first tribute band containing a member of the actual band who played on the original tracks!  So if you're still into the era from the oil-slide projections of Piper at the Gates of Dawn to the manic joystick-wielding sound guy from Obscured by Clouds, this is definitely one for you!
A quick mention also of Jools Holland's further reincarnation of his BBC2 show into a socially-distanced (who else realised a piano was 2m long?) chat-show with recorded live performances staged at his home studio.  Obviously, none of us want to see any of his shows become a casualty on the inevitable BBC cost-cutting-room floor, but let's hope that, along with the return of the main show, they can find a place for something similar to this as well.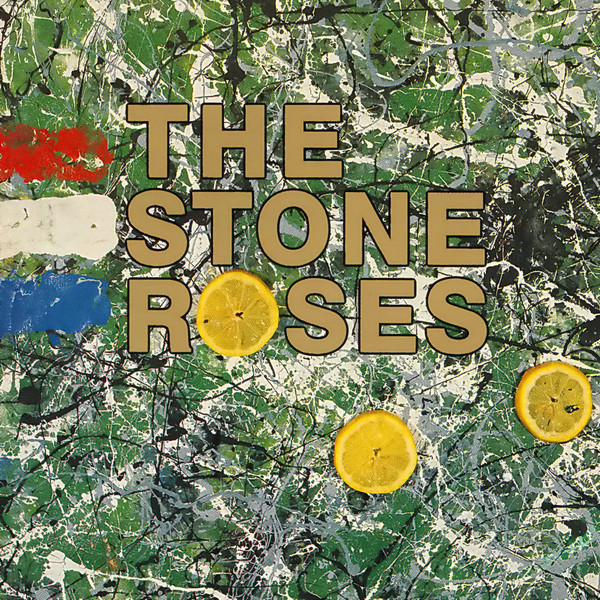 Another facet of this year has been more revisiting of older material than usual.  One such occurrence early in lockdown was a desire to play Stone Roses' 1989 debut album, only to find it had gone walkies – probably a result of an unpursued loan years ago.  Thankfully, a quick search on eBay found a brand-new copy with the long-version of Fools' Gold as a bonus track – result!  After arrival, barely a day passed without it appearing on the player as it became the unexpected soundtrack to Lockdown One.   Even so, it couldn't qualify as the 'One that Got Away', but perhaps it deserves a special-award as the one that was eventually recaptured.
There were a lot of contenders for this year's 'One That Got Away', ranging from unexpected discoveries through hosepiping around on Spotify, like Underworld's magnificent Barbara Barbara We Face a Shining Future from 2016, to recommendations from friends such as Gary Clark Junior's Blak n' Blu from 2012.  But in the end it came down to two albums missed from last year, I Disagree by Poppy and (don't laugh) Harry Styles' Fine Line.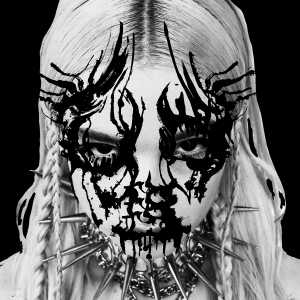 I say don't laugh on the latter because that is exactly how I missed it – an in-built opinion that no boy-band solo album can be any good?  Well, although as a rule that opinion is almost-exclusively proved to be right, there are always exceptions – and this is definitely one.  It is just a great listen throughout and, again, proved to be uplifting during difficult times.  But difficult times also have darker sides, and that's exactly what Poppy's album appeals to.  But don't be fooled by the album cover because although, as it suggests, it is based around some fairly-edgy Nu-Metal material, there is still some sugar-coated pop in places.  It's just that, as you are beginning to settle into it – bang!!! – it bites you back.  So this is not a 'safe' album to relax to, and therefore is all the better for it.
Before moving on, for those of you who are new readers of this, my 58th, annual wander through my contemporary musical experiences, the Blog is based on the fact that I have selected a personal album of the year ever since I started buying vinyl in the early 1960s. For the featured albums, the self-imposed criteria are that I must have a copy in my collection that has been purchased during the year, the album's UK release date has to be in the year being reviewed, and the list can contain no compilations or live albums.
Over all of that time I have found that, from a final choice point of view, years fall into three distinct categories.  The easiest are the years where one absolute-classic album completely dominates throughout, for example Rumours in 1977.  Then there are the years where two or three evenly-matched contenders slug it out for domination of the player, with one eventually emerging as the obvious choice.  But the most difficult years are those when there are no obvious standouts amongst a field of many really-good albums.  2020 has been one such year, and there are several albums that have not made the top ten that, in a less-productive year, could easily have made a concerted challenge for the top slot.   So, before we get to that top ten, a quick look at some of the many albums that made the longlist, but did not progress further:
Some old favourites returned this year, such as Pearl Jam with Gigaton, their first release for seven years which arrived in the early months.  However, as capable as it is, it soon disappeared as it became swamped by other albums arriving.  Not so the latest Mystery Jets album A Billion Heartbeats which was a welcome return to form after a four year absence.   Later in the year Doves emerged from their eleven-year slumber to rele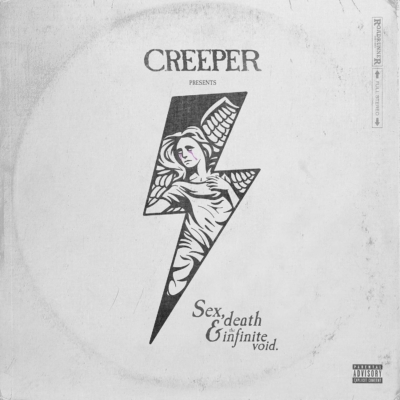 ase The Universal Want.  This is a fine album, with some memorable tracks, particularly Broken Eyes and Cathedrals of the Mind, but arrived too late to break into the short list.  Gerry Cinnamon gave us his follow-up album, The Bonny, which is just as capable as last year's 'One that Got Away', but not as permanently-memorable.  Similarly, lovely though it is, This is The Kit's Off Off On is not a patch on their 2017 Album of the Year.  However, Rick Wakeman's The Red Planet is very much an echo from his past prog-rock days, and probably on a par with some of his 1970s solo albums.
Declan Mckenna's long-awaited follow-up album, Zeros, proved something of a disappointment after the promise of the singles that had received a lot of airtime.  On the other hand, Georgia's Seeking Thrills was altogether a step-up from her debut album of three years ago, particularly the standout Started Out. But probably the best second-release is Sex, Death and the Infinite Void by Southampton's Creeper, an album with a distinct storyline running through it, somewhat macabre in places but still a great listen.  The tracks Born Cold and Black Moon are a good introduction
You may have picked-up that the majority of artists I have mentioned thus far are British, but there have been some notable overseas contributions.  Paramore's lead singer Hayley Williams produced Petals for Armor,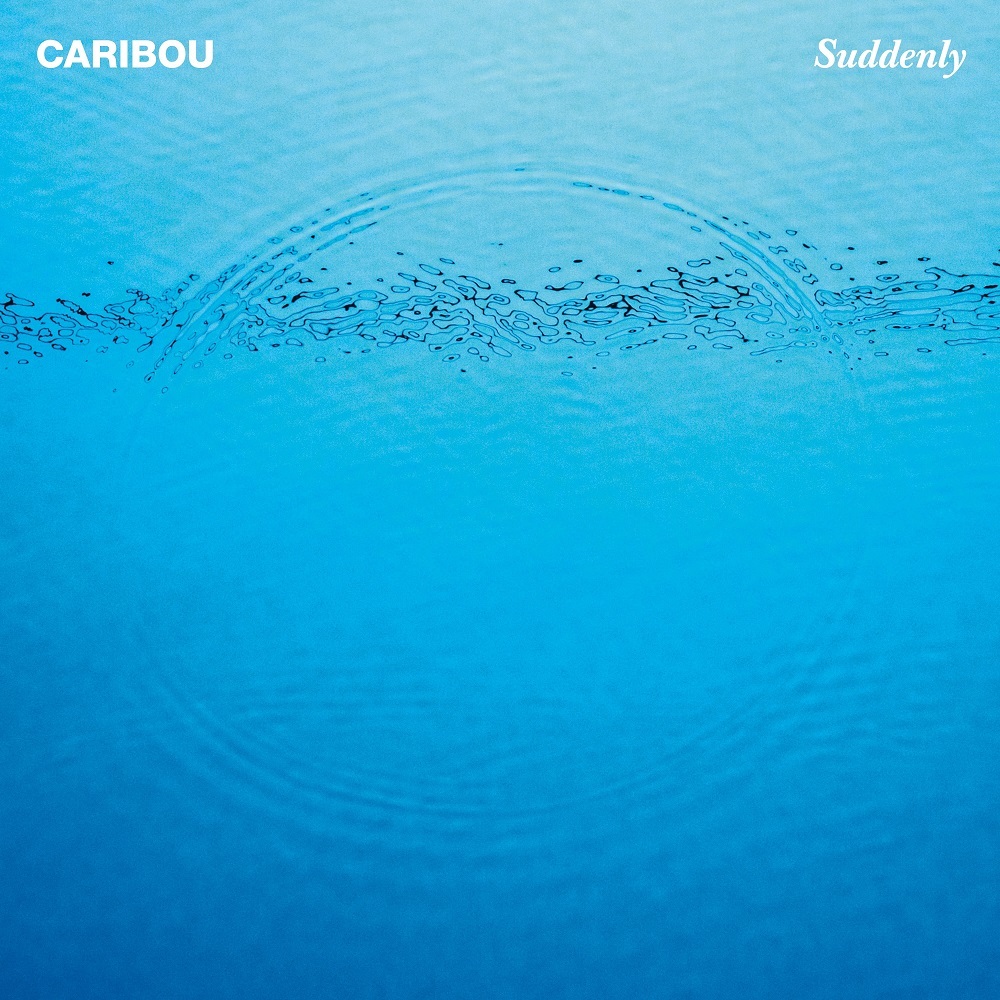 which includes some great tracks such as the stand-out Simmer. Overall it is a very accomplished solo debut effort, as is Blood from LA-based singer and cellist Kelsey Lu which contains some very contrasting tracks – listen to Rebel and Poor Fake to get an idea.  Swedish indie-rockers I Break Horses produced their third album Warnings which is another step-up from previous efforts.  But if you prefer a good bop around the kitchen, then a couple of albums you can try are Mr Experience, from Australia's Donny Benet, and Bebey by Jamaica's Theophilus London.  The latter came very close to the top ten and has some great tracks, including Cuba and Only You, the latter also featuring Tame Impala.
But the album that nearly created a top-eleven was Suddenly by Caribou – aka Canadian electronica DJ/composer Dan Snaith, who has also performed under two other handles over the years – Manitoba and Daphni.  This, his tenth, album is much more accessible than some of the previous, perhaps over-ornamented, offerings and contains a dozen varied and relatively short pop-length tracks.   And it works very well, particularly with Home and the standout Never Come Back.
There were numerous others, but it's time to get to this year's top ten, as usual in no particular order until we get to the top three:
Gengahr – Sanctuary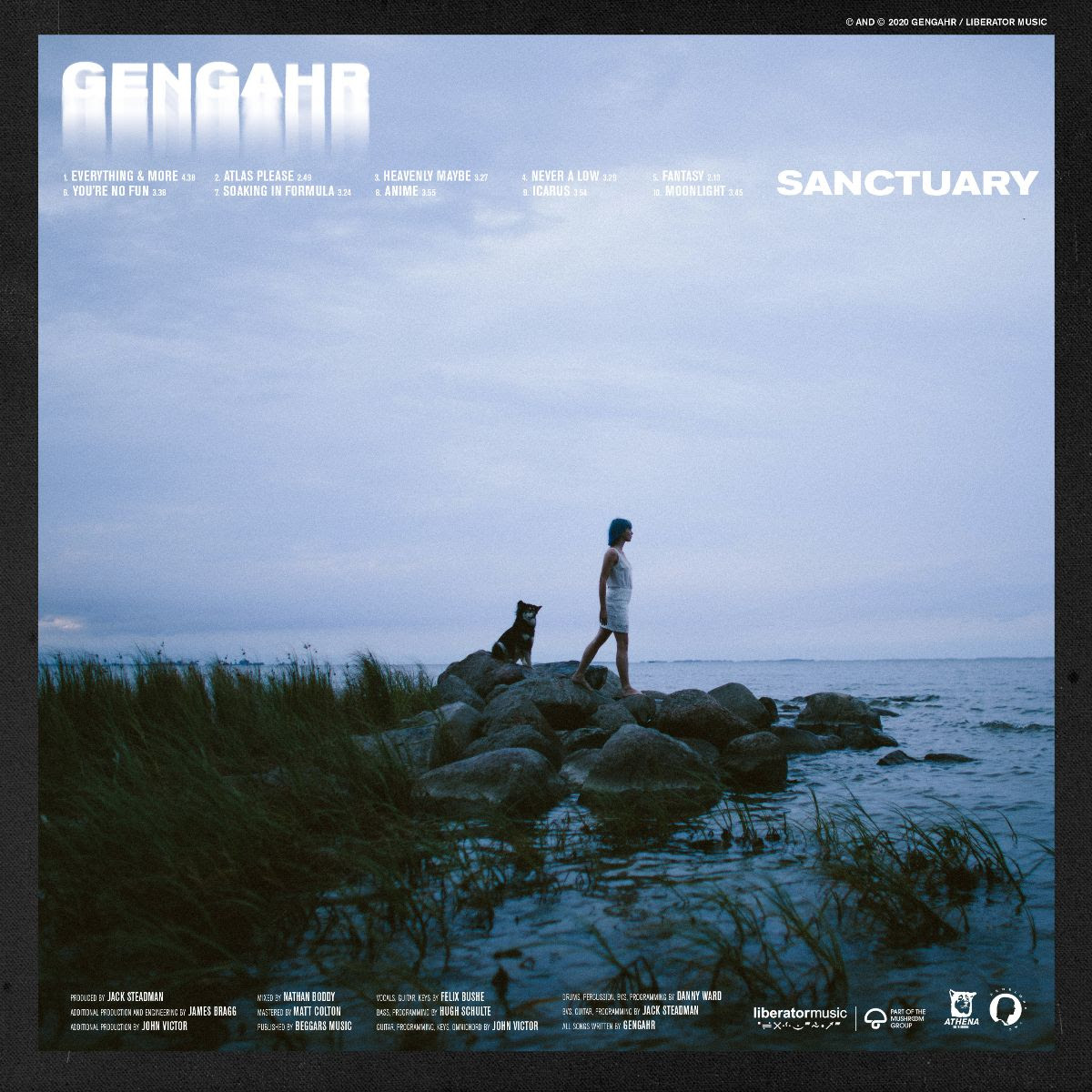 We encountered this band live last year when they were supporting Bombay Bicycle Club, and they made an immediate impression with a tight set that contained several tracks from this album.  Originating from Stoke Newington, I was surprised to find when I spoke to them on their merch-stand that they had been around for a few years.  Although this, their third, album wasn't released at the time of the gig, it was immediately put on the order list and arrived in late January, since when it has been a constant companion.  Their style is not dissimilar to the band they were supporting, meaning they are just as easy to listen to.   Tracks to try are Atlas Please, Heavenly Maybe and particularly Everything & More.
Tame Impala – The Slow Rush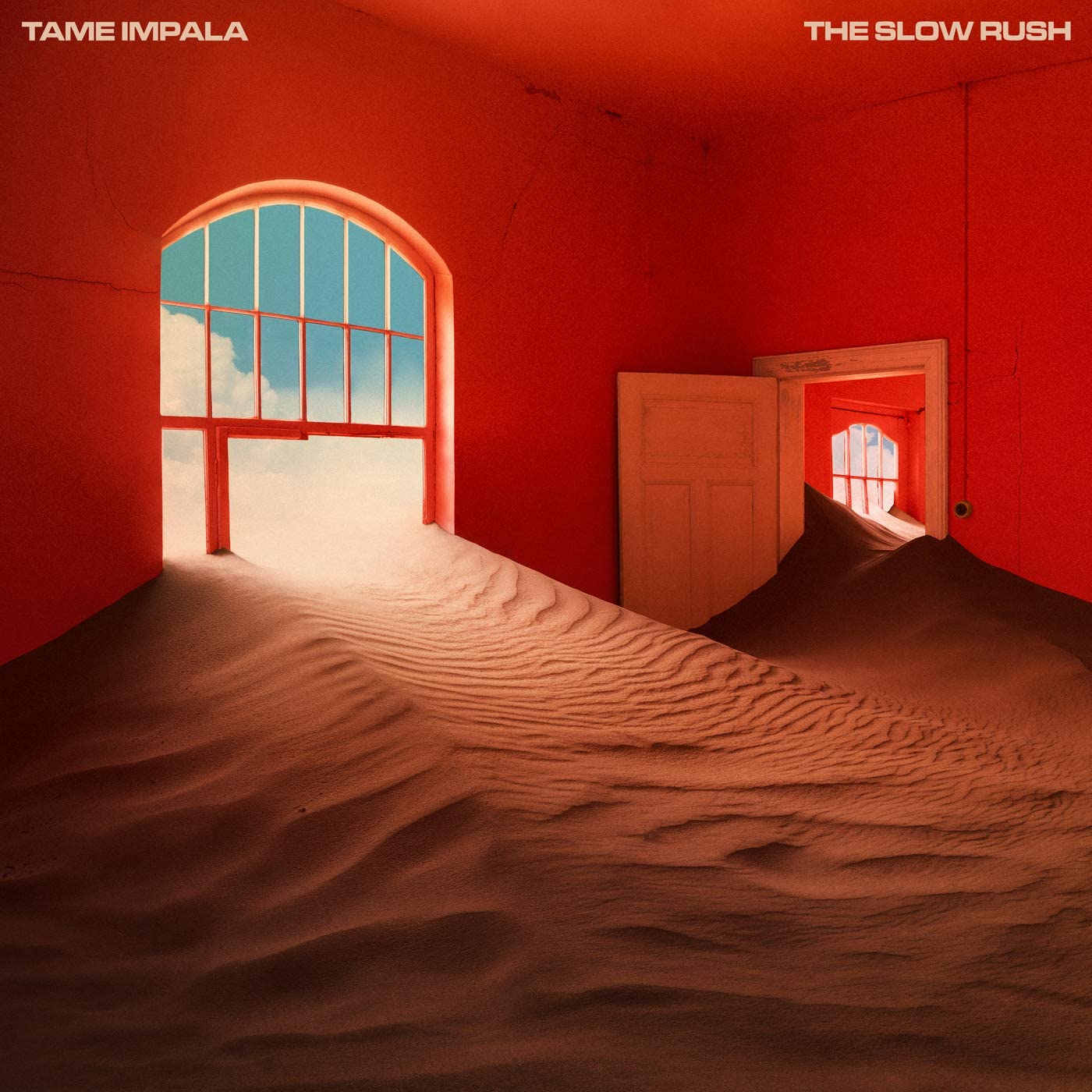 Tame Impala is the musical persona of songwriter Kevin Parker from Perth, Western Australia, who plays every instrument on the studio albums, of which this is the fourth.  I was quite impressed with his second album Lonerism back in 2012, but the 2015 follow-up was a disappointment.  After a five-year gap, this album is a welcome return to form and is a definite 'builder' starting slowly then getting better as it progresses.  It is therefore no great surprise that the two stand-out tracks, Lost in Yesterday and Is it True, are tracks eight and nine respectively.  It arrived late in the year for me, and may have done better had I discovered it earlier.
Fontaines DC – A Hero's Death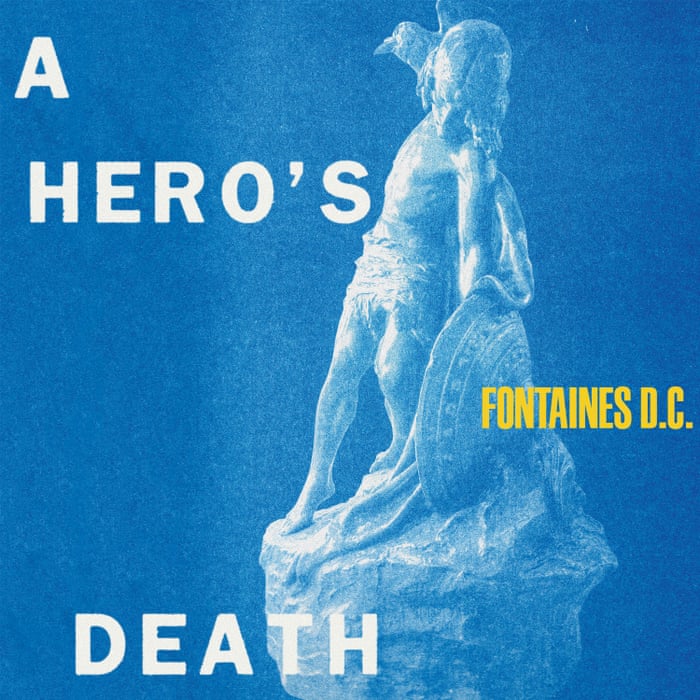 Irish five-piece Fontaines DC had a top ten album last year with their Mercury-nominated debut Dogrel.  This follow-up just over a year later is even better, and it is no great surprise to see it reach number two in the UK charts and receive a Grammy-nomination for 2021 Best Rock Album.  Although The Times somewhat sniffily-described their debut as 'shouty post-punk', there is much more to this band, and to this album.  It is a dark album that initially threatens with its attitude but then, through some clever riffs and irresistible hooks, it draws you in until you realise that there is a lot of tongue-in cheek comedy in there as well.  Some great tracks here, particularly I Don't Belong, Televised Mind and the title track.
Bombay Bicycle Club – Everything Else has Gone Wrong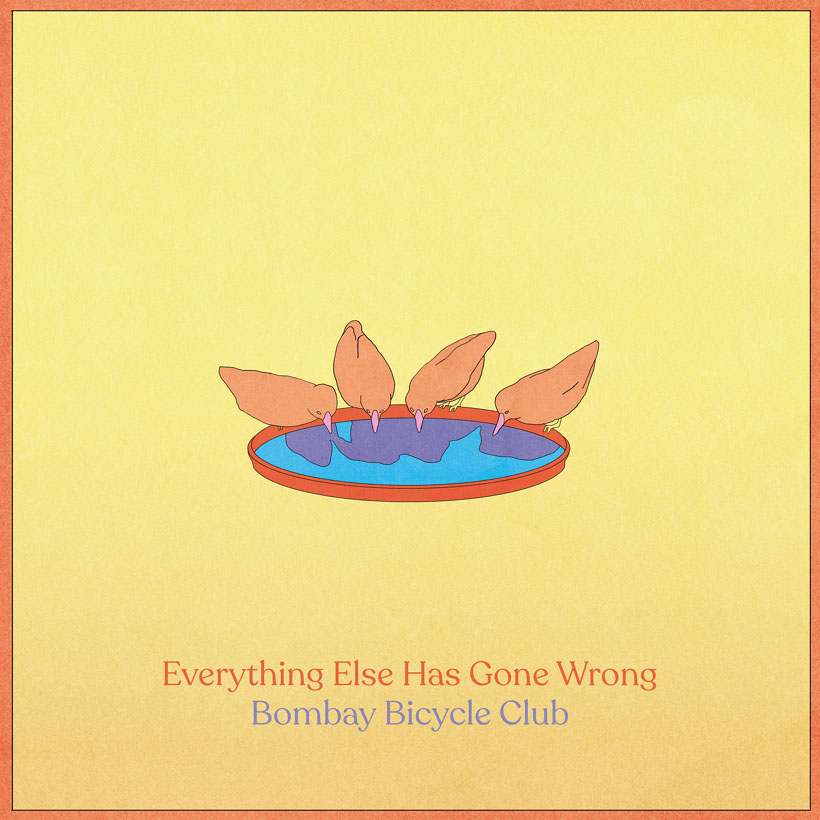 While most of the crowd at the aforementioned gig last year were there for the live recreation of their ten-year old debut album I Had the Blues But I Shook Them Loose, I found the newer tracks later in the set of more interest.  As with Gengahr, this album was also put on the order list and became the first to arrive just two weeks into the New Year.  Since then it has also been a constant on the player, and does not sound any less enjoyable virtually a year later.   Their fifth album, it is a very consistent offering from a well-established band who, from the gig, clearly still enjoy working together.  All the tracks are good, the standouts being Eat Sleep Wake (Nothing But You), Get Up and the title track.
Jessie Ware – What's Your Pleasure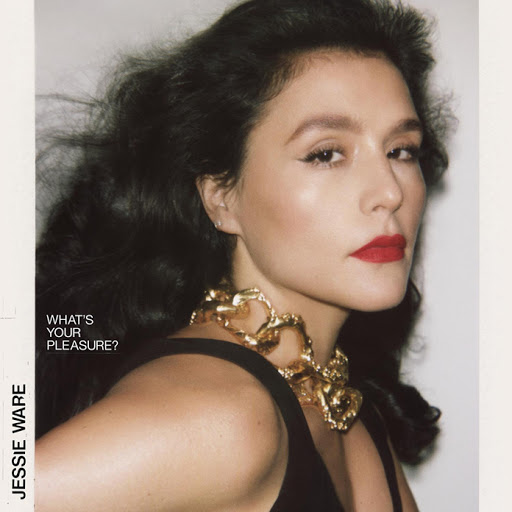 This is Jessie Ware's fourth album, probably her best to date and, in my opinion anyway, one of the best dance albums of the last few years.  OK, if you think that's a bit of an overstatement, here's a challenge for you – stand in the middle of the room, press start on the remote, then keep still for the entire fifty-three minutes.  You won't, believe me.  Unsurprising really when you look at her collaborations in her early career with old favourites like SBTRKT and Sampha.  Add to that some subtle musical back references to sixties Motown, seventies funk and eighties eurodisco, sprinkle-in a bit of Mark Ronson magic, and the only reason you would press the pause button would be to get up into the loft and hunt-out that long-forgotten glitterball.  Standouts are Save a Kiss, Mirage (Don't Stop) and the title track.
Working Men's Club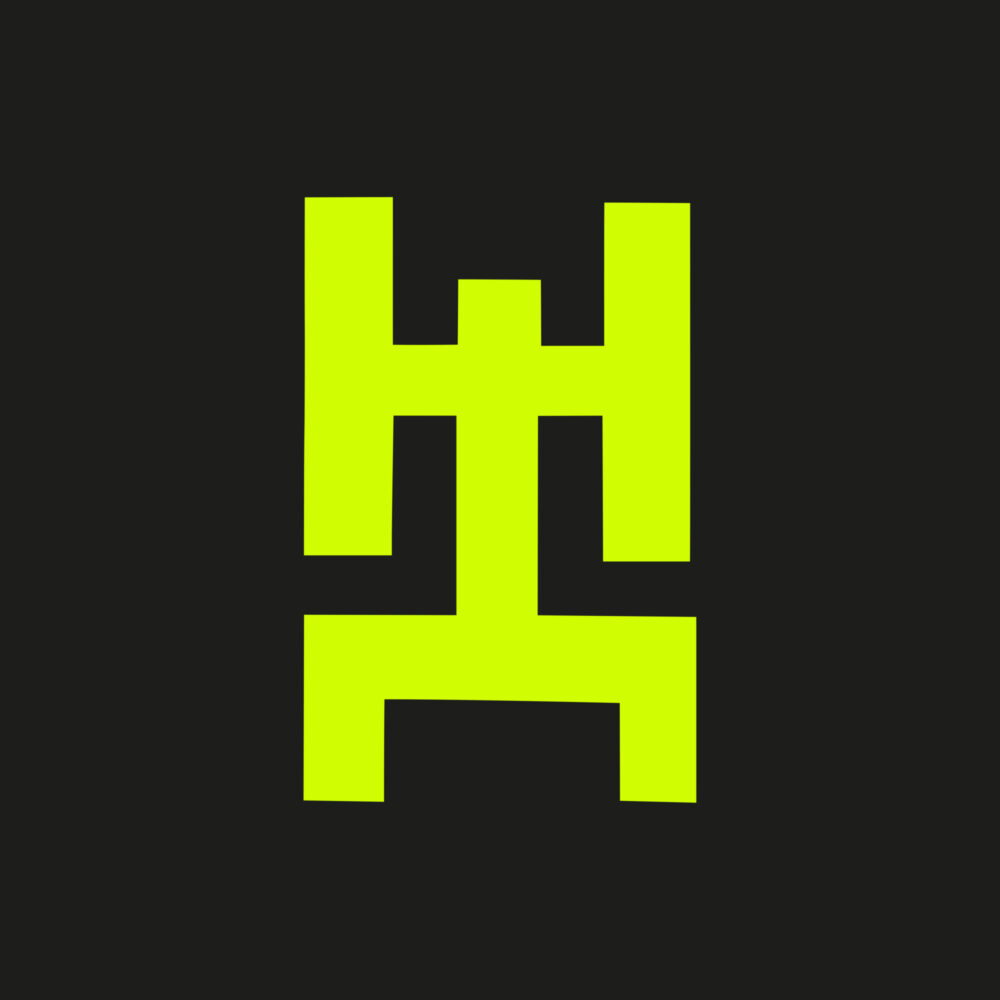 Literally the last album to arrive through the letterbox this year, my only regret was not discovering this Yorkshire four-piece earlier, as this turned-out to be an album with all the necessary qualities to challenge for the top spot – but with insufficient time to get there.   The tracks have a similar teenager-bored-shitless-in-dead-end-town autobiographical nature to last year's winner, Sam Fender.  But whereas Sam's musical inspirations were drawn more from the late seventies US rock of Springsteen, the synthpop backdrop to this album is more reminiscent of the late eighties Madchester era of The Hacienda.  You can get a flavour from Valleys, A.A.A.A. and Tomorrow, but the whole album has a much greater impact and is a far more mature offering than might be expected from a band that had been together barely a year, fronted by a seventeen-year-old songwriter.
Sault – Untitled (Rise)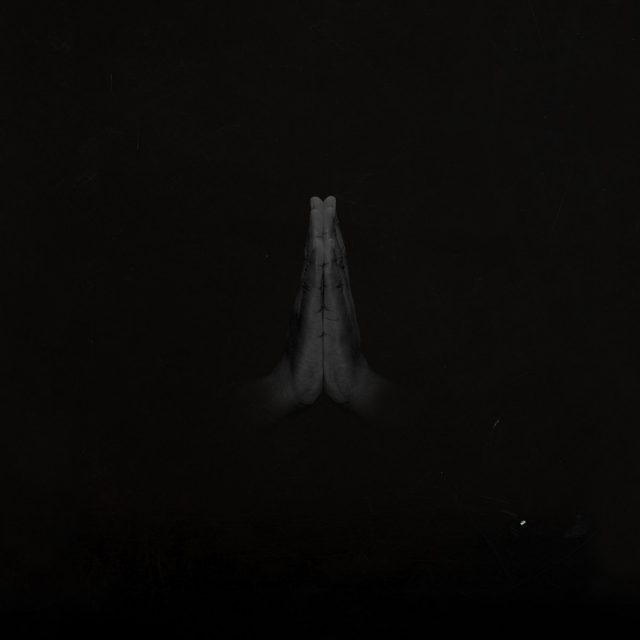 Sault describe themselves as a Pseudonymous Music Collective.  The music press has simplified that to 'Mystery Collective' which may be all part of the same spin although, to be fair, they do eschew any publicity, whilst their albums arrive unannounced out of nowhere.  Further, nobody seems to know who the participants are, and none are mentioned other than the producer credit to Inflo, an Ivor Novello Award winner for co-writing Michael Kiwanuka's Black Man in a White World.  They are very prolific, this is their second double-album this year, and their music is predominantly R&B/funk/dance-oriented with a bit of rap and African rhythms mixed in.  They can be quite political, as was that first double-album this year Untitled (Black Is), but this later album is less-so and more the better for it.  What isn't in doubt is the quality of their work, and this is a fabulous album – although had they shortened it to contain just the best eight or nine tracks it would have been an undoubted classic.  Standout tracks are I Just Wanna Dance, Little Boy and the anthemic Free.
So to the top three:
Boy George – This is What I Dub Vol 1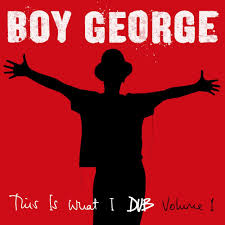 Now, you might say: what on earth is a Dub Reggae album doing here, let alone one made by a pop singer who is not known for his Jamaican roots and had his biggest hits nearly forty years ago?  If you did, you would be ignoring two important things: first, Do You Really Want to Hurt Me not only has a reggae underbeat, but the original B-Side of the single was a Dub version; secondly, look at the collaboration list on this album – U Brown, Dennis Bovell, Lynton Kwesi Johnson, George Clinton, to name just a few.  Artists like that do not get involved unless it is a serious project.  And the result is not only the best reggae album I have heard in decades, but also very current – despite it being essentially a dub version of a solo album released seven years ago.  Yet this works much better than the original, almost as if George has allowed himself to return to his own musical roots.  There are no bad tracks here, but if I did have to pick-out some samples they would be Star Dub, Original Sin and Vibration Dance Dub.   But the biggest surprise comes right at the end, when George takes a 1973 Yoko Ono track, completely reimagines it, then gets Sinead O'Connor to do the vocals.  Genius!
The Psychedelic Furs – Made of Rain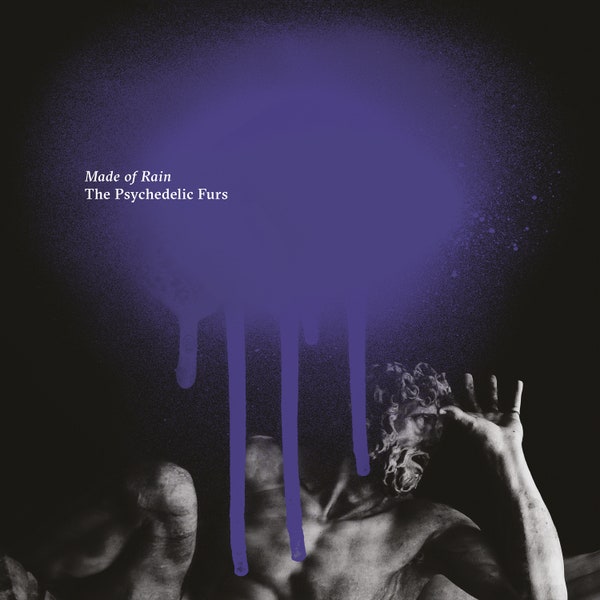 Now, you may have occasionally asked yourself: whatever happened to Psychedelic Furs after Pretty in Pink was a major hit in 1986?  OK, you didn't, but cut me some slack here – how else do you start a review of a new album from a band who have essentially put little new material out since their old record label issued the nail-in-the-coffin 'Best of' 32 years ago?  I could go over the break-ups and reunions, the absence from the recording studio since 1991, and so on.  But that would just detract from the fact that this is an utterly stunning album, performed by a now six-piece band, including four who played on that big hit single, two of those being founder-members in 1977.
And, as with all of life's memorable experiences, nobody saw it coming.  But what is most refreshing about this album is that, unlike many a comeback, it features no musical back-references to a more glorious past – there are no Pretty-in-Pink soundalikes here, just good honest rock songs, some with hooks to die for.  But they are new hooks, distinctively Butleresque, but fresh – just checkout The Boy that Invented Rock and Roll, No-One and the outstanding Don't Believe; but in reality I could quote you any of the twelve tracks.  I may have raved over some long-term reappearences in the past, Nancy Sinatra from 2004 comes to mind, but this is something else – something that feels more like a debut than a comeback.
So why is it not album of the year?  Well, as mentioned earlier, this was a year of many excellent albums that might even have justified a joint award.  But that would have been a cop-out, and there was another album that shared as much player time, eventually just shaving the decision, which is:
EOB – Earth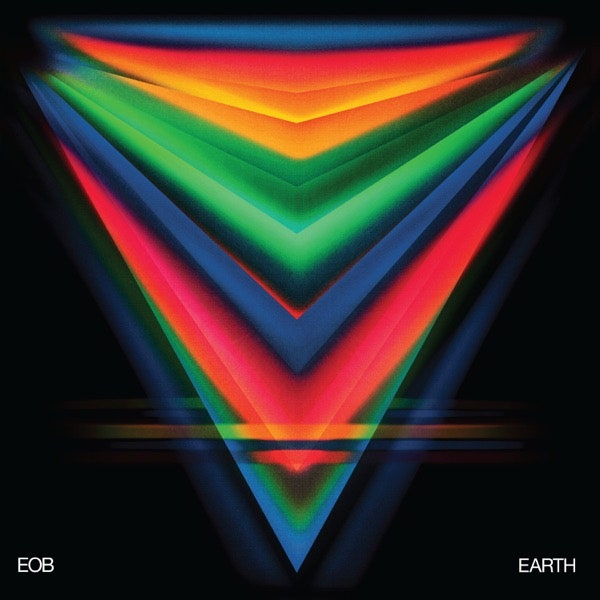 EOB are the initials of Ed O'Brien, the Radiohead guitarist, and this is his debut solo album.  But if you are expecting angst-ridden lyrics, whining guitar solos and soaring keyboards, then think again.  Because Earth is a highly-accomplished and very musical album.  In a way, it reminds me of one of those 'seventies solo albums from the members of Yes that bore little resemblance to the group's main product, and were much the better for it.  There is the odd Radiohead reference, such as on the excellent Banksters, but the album gently meanders through a variety of styles, most of which wash-over the listener.  I suppose that is what made it such a great foil to that more hard-edged 'Furs album throughout the year.
The album was written between 2013 and 2015 when the O'Brien family were living in Brazil, and there are clear rhythmic influences in some of the tracks such as Shangri-La and Brasil.  What Ed found was that, after so many years supporting the band, the less hectic lifestyle enabled him to write his own music which, quoting him from an interview, "poured out of me."  Recording and touring Radiohead's excellent 2016 album A Moon-Shaped Pool took the focus away from solo work for a couple of years, but once that commitment was completed he started recording this album in 2017, with the help of legendary producer Flood, Portishead guitarist Adrian Utley and a rhythm section of session pros Nathan East on bass and Omar Hakim on drums that shows strongly throughout, but particularly on the standout Olympik.
In total, seven years in the making, but well worth the wait.
---
I have compiled a playlist containing fifty of the best tracks from albums purchased during 2020, including the ones that didn't make the shortlist.  To stream the playlist on Spotify, click the logo below:

If you want to download or stream any of the individual albums mentioned, links are provided in the following table:
| | | | | |
| --- | --- | --- | --- | --- |
| | Artist | Album | Download | Stream |
| | EOB | Earth | | |
| | Psychedelic Furs | Made of Rain | | |
| | Boy George | This is What I Dub Vol 1 | | |
| | Sault | Untitled (Rise) | | |
| | Working Men's Club | Working Men's Club | | |
| | Jessie Ware | What's Your Pleasure | | |
| | Bombay Bicycle Club | Everything Else Has Gone Wrong | | |
| | Fontaines DC | A Hero's Death | | |
| | Tame Impala | The Slow Rush | | |
| | Gengahr | Sanctuary | | |
| | Caribou | Suddenly | | |
| | Creeper | Sex, Death & the Infinite Void | | |
| | Poppy | I Disagree | | |
| | Stone Roses | Stone Roses | | |