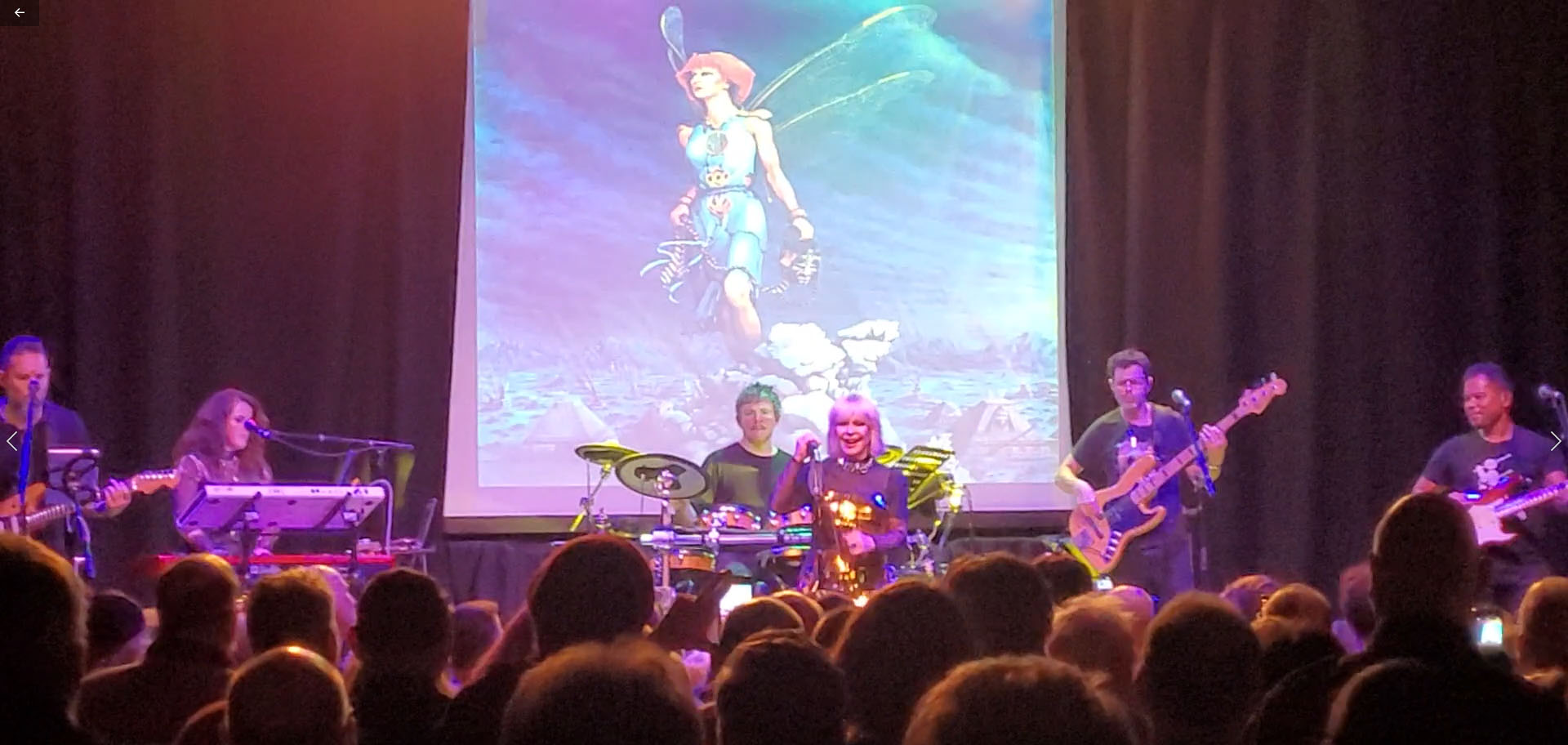 We all have albums in our collection that are ages-old, but we still play regularly.  Sometimes we may wonder whatever happened to that artist from all those years back; we may even regret never getting to see them live when they were 'in their pomp'.  One such artist, for me, was Toyah.
She appeared towards the end of the short 1970s punk revolution when, ironically, it was her live album Toyah! Toyah! Toyah! that forced its way onto my record deck during 1980.  Regular readers will know that I specifically exclude live albums from my annual selection process, so it never featured in my roundup.  But when she released her next studio album, Anthem, six months later it was an instant purchase.  It made my top three in 1981, and has been a regular play over the intervening forty years.  But I never got to a gig – until this weekend.

In fact Toyah never really disappeared from the music scene, still making albums regularly through the 'eighties and early 'nineties, until her acting career took over the majority of her time.  However, although those albums occasionally had the odd standout track, they never somehow recaptured that early spark throughout.  Then, during the pandemic lockdowns, she suddenly burst back onto the scene when her Sunday Lunch live videos of covers of well-known tracks went viral.  These were filmed with husband Robert Fripp, of King Crimson fame, in their kitchen.  This brought the release of a new album Posh Pop which not only made my 2021 top ten, against some impressive opposition, but hit the number one slot in the Independent Album Chart.  That revived interest sufficiently for the whole thing to somehow came full circle and prompt a 40th anniversary tour for Anthem.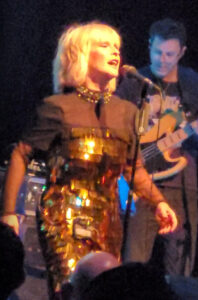 However, getting tickets proved a little frustrating, as the two local venues on back-to-back nights in Frome and Bristol clashed with a twice-postponed overseas holiday, and other dates in the irregular schedule proved impossible as well.  Then, all of a sudden, a new date popped-up at the Subscription Rooms in Stroud, a venue less than an hour away but that we had never visited previously.  And what a super small venue it is – absolutely perfect for such a gig.
Of course, despite the energetic nature of those pandemic videos, one has to temper expectations when going to see a 64-year-old artist relive an album forty-years after the event.  In fact, in advance of the evening I couldn't help thinking of those immortal Beatles' lyrics: "….will you still need me, when I'm Sixty Four?"   But I needn't have worried, because a little ball of energy burst onto the stage at 7.30pm and was still going strong at the end of her second sixty-minute set two and a half hours later, as can be seen in the video clip below.  In fact so enthusiastic had she made the audience that she added another track after the venue's curfew time was hit at 10pm – and I got the impression she wouldn't even have stopped there if the management had turned a blind eye!
The first set centred primarily on tracks from Anthem, which she introduced with the same bubbly enthusiasm with which she performed them.  These included I Wanna Be Free, one of the top ten singles from the album, the lyrics for which start: "I'm bored.  Don't want to go to school, don't want to be nobody's fool, want to be me; Don't want to be sweet and neat, don't want someone living my life for me, want to be free."  Not an unusual philosophy for a fourteen-year-old, which she revealed in her spoken intro was when she first wrote those words down during a school lesson, as repeated in the title of this blog – something regulars will know I can certainly identify with.  But not many fourteen year-olds go on to turn such jottings into a hit song lyric, and even less of those are still performing them when close on the government retirement age, and to audiences willing to pay for the privilege!
The second set contained mainly later tracks, plus a few covers including Martha & the Muffins' Echo Beach, which she released as a single in 1987, and Billy Idol's Rebel Yell.  But the most interesting was her cover of Grace Jones' Slave to the Rhythm which she recently recorded.  Like some of the audience when she announced it, my instant reaction was a bit sceptical, the original being such a classic, but in fact her voice is perfect for it and it works extremely well, as this video shows.
All in all, a great evening out at a super little venue with somebody whose warmth and personality made it feel more like catching-up with an old friend after too many years apart.