The intriguing thing about the process for arriving at my Album of the Year 2012 is that all but one of my long-list to be whittled down to that final selection was a debut effort, and the other came from an artist that I was previously completely unaware of.  So could this be an indication of yet another changing of the guard?
I hope so, because if we did anything with our 'Revolution' of fifty years ago, it was to lay down a marker that the music scene should never be allowed to become predictable.  Neither should it be the domain of what purports these days to be the NME, where anything is simply uncool if produced more than five minutes earlier, or if not made by an artist considered as a legend simply because they have never submitted to a decipherable interview.
It is a bit disconcerting, however, when new efforts by superannuated-superstars like Springsteen, Dylan, Young and Cohen (I wonder why that sounds more like a law-firm than a Supergroup?) receive rave reviews all over the place, including Top-20 slots in Rolling Stone's annual list (Springsteen at Number One?)  You have to wonder what on earth is going on in the music media these days, although don't get me wrong, I still enjoy listening to those artists and have many of their albums in the collection.  But sorry guys, this year's efforts from you are, by your own standards, little more than mediocre.
This year was also possibly the worst for some time when it came to overhyped 'sensations'.  In a world of spoon-fed 'X Factor' mated with social media, it may be possible to fool more of the people more of the time, but even the most naïve Tweeter should be capable of occasionally be discerning, shouldn't they?  If you want an example, here are three words: Lana Del Rey – what was that all about?
We recently had another out-of-nowhere occurrence from a little village called Sutton Benger, just up the road from where I live.  I'm sure Gabrielle Aplin is a lovely girl and she can, at least, sing.  She is also very fortunate to have made the soundtrack to one of this year's best Christmas TV Adverts, so good luck to her. And yes, her version of The Power of Love is sweet and sort-of atmospheric in combination with the animation, but close your eyes to take away those visuals and all you have is a glorious love song performed with no emotion whatsoever. Really – try it and you'll hear what I mean.  Maybe that's what John Lewis wanted, in which case it's not your fault Gabrielle, but why on earth are the pundits waxing so lyrical, using adjectives like "amazing" and "absolutely breathtaking" – have they never heard the original?
Here's an example: "Aplin has taken the song apart and rebuilt it stylishly into a cool, emotive ballad".  This comment was written by someone who has acquired a reputation that grants them access to the channels of influence.  So why no mention that it was the record company that speeded-up the original version (without the band's say-so) to reduce it to chart single length?  Or that the writer later revamped it, in 1999, for a live performance on Jools, accompanied by a string quartet, and now sings only that version live in his gigs (all seven minutes of it) describing it as "my favourite song I perform".   A version that, structurally, sounds remarkably similar to the John Lewis one, begging the question as to why they didn't ask Holly Johnson to do their soundtrack himself.
Could that decision have had anything to do with this quote from his website? "It's important to remember that the song is not about Christmas and it's not about consumerism, it's about Love which is all most of us really want and almost All We Need."  Which is why, by the time another 'experienced music-professional' termed the John Lewis version as being "the best cover of any song, ever", I was simply left speechless.
So while I'm being negative, let's deal with 'Disappointment of the Year' – Mumford & Sons eagerly-awaited follow-up to Sigh no More.  It's entitled "Babel", but could easily have been called 'OK then, you can Sigh once More if you want to.'   I accept that bands sometimes have to readapt old material when the record company puts them under intense pressure for a new album too soon, but come on guys – you've had three years…..
There were three possible candidates for 'The One that Got Away' this year – El Camino by the Black Keys, Circuital by My Morning Jacket and Hadestown by Anaïs Mitchell.  The Black Keys, whose last album, Brothers, featured in my top ten a couple of years ago, have been around for quite a while – El Camino is their seventh release.  The previous album was mainly prog-rock, but this is much more commercial, and none the worse for that.  It probably only missed out from making last year's list by being a Christmas present from my younger daughter (for several years now I have been banned from buying CDs during December so that I don't ruin any surprises) thus arriving on my player after that list was compiled.  You are probably familiar with tracks like Gold on the Ceiling which received a lot of airplay in the middle of the year, and the rest of the album is of a similar standard.  Highly-recommended.
Circuital is My Morning Jacket's sixth album, which makes it somewhat puzzling that I hadn't encountered them earlier.  They are a five-piece psych-rock outfit from Louisville, Kentucky, and the album was introduced to me by my other daughter during our visit to San Francisco this year.  I particularly recommend the tracks Victory Dance and Holding on to Black Metal.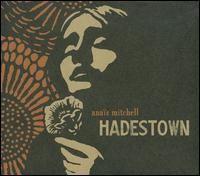 But my choice in this category is Hadestown, an album issued in 2010 that proved very difficult to track down in this country.  Anaïs Mitchell is a folk singer from Vermont and although some of her earlier work is very nice, I have never previously been drawn into buying an album.  This one, however, is very different, and is in that genre of the concept album that I often find so compelling.  It is billed as a Folk-Opera and retells the Greek myth of Orpheus and Eurydice in a more modern setting, with contributions from the likes of Ani Di Franco, Justin Vernon (from Bon Iver) and the particularly-convincing Greg Brown as Hades. The result is delightful.
Just a couple of live gig nominations this year: Florence and the Machine at the NEC and Coldplay at the Emirates.  The former was one of the best we have seen for a few years featuring a relatively-new artist; the latter was a last-minute take-up of someone's tickets when they found they couldn't go.  Regular readers will know how scathing I have been about Coldplay's last two albums – but that was only because the first three were so outstanding and hey, who turns down a chance to see, for a second time, what is still one of the best live bands in the world?
The two gigs were nearly ten years apart, the first having been at Earls Court with all the attendant sound issues of that venue, but was still an absolute highlight; and so was this one, but for different reasons.  Earls Court was a polished performance by a band still concerned with establishing its live credentials – something never in any doubt, it has to be said.  This time, that band had no such concerns, so they threw a party for their fans and the fans loved it.  They loved the music, the amazing HD video and laser effects, the bouncing balls thrown liberally into the moshpit from the stage, the confetti pyrotechnically showered over them at regular intervals, and the LED wristbands everybody was given at the gates that flashed in time with some of the songs, making the whole stadium look like it had been turned into a giant Christmas light show.  And all despite the constant teeming rain that eventually even got into Chris Martin's piano.  Not that he cared, he just carried-on belting out the hits with the other three, all of 'em soaked to the skin after less than five minutes.  At the end they came back for not one, not two, but three encores.  An amazing night that left the sixty-odd-thousand fans still chanting and singing an hour later, despite queuing, wet-through, for the tube train home and, probably, leaving Arsene Wenger wishing he could find a similarly-enthusiastic crowd for home games at the 'New Library'!
So now to the albums of 2012 and, before we get to that top ten there were a couple more in the running for quite some time that deserve a mention:
Gossip – A Joyful Noise
I mentioned an EP from Beth Ditto last year, that had a distinctly dance feel to it, and speculated (hoped) that it might be a portent for an album of similar material.  So when A Joyful Noise was released amid a fanfare of 'Beth's gone clubby' comments, buying it was a no-brainer.  It is more dance than rock, and it is good, but not quite as good as the EP.  So a thumbs-up for the album, but not enough to get it into this year's final list.
First Aid Kit – The Lion's Roar
First Aid Kit are Johanna and Klara Söderberg, a Swedish folk duo, and The Lion's Roar is their second album.  Their style has a touch of American Country-Folk about it, and you may have heard the title track which had some airplay earlier in the year.  The rest of the tracks are consistent, making it a nice album for playing at quiet contemplative times.
So on to that Top Ten, and firstly numbers six to ten in no particular order:
According to an interview he gave after being named as the winner of the BBC's Sound of 2012 Poll earlier this year, Michael Kiwanuka is a Spurs fan, but that still didn't prevent his inclusion in this year's top ten for this debut album.  It is a very good late-night listen, particularly the tracks Tell me a Tale, I'm Getting Ready and, of course, the title track, but the rest of the album's tendency to somewhat drift along into the background stopped it from making it any higher in the shortlist.
The Civil Wars – Barton Hollow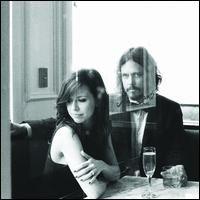 This won the band two Grammys including Best Folk Album.  The Civil Wars are a duo of singer-songwriters, Joy Williams from California with a background in Christian music and John Paul White from Tennessee and a country-music upbringing.  They only teamed-up in 2008, so have had a fairly quick rise to such fame.  The band are quite aptly-named, firstly because the music has the atmosphere of that era about it, particularly the title track, but also because they have now, apparently, decided to stop touring due to "internal discord and irreconcilable differences of ambition". Don't you just love the irony in rock music?
The only album in the top ten that is not a debut.  Grimes is the stage name of Canadian artist Claire Boucher, and it is her third album in as many years.  The genre is out-and-out electronica, with loads of multi-tracking and synching throughout, plus some interesting sampling on the more industrial tracks – surely that's side-A of Kraftwerk's Autobahn under the second track, Genesis, and side-B under track ten, Symphonia IX?  Which is probably why I couldn't quite bring myself to elevate this one.
Alabama Shakes – Boys & Girls
From the moment lead singer Brittany Howard's vocals start-up on the bluesy opening track Hold On, you just know this is going to be a great album.  Her stage presence is no less-imposing, as anyone who saw them on Jools earlier in the year would agree.  She has been compared to Janis Joplin, somewhat unfairly I believe because, although there are similarities in the power on some of the tracks, Janis' style was much more raw than this.  As the name suggests, this is a Southern US Rock band, but with a distinctly soul tinge to a lot of the tracks.  So if you like that sort of blend, you will just love this album.
Despite the Polish spelling of their name, this band are from Minneapolis and have an atmospheric sound not dissimilar, on some tracks, to The XX.  It was a quite late arrival in the year and, given more time, may have gone higher in the list, as it is still growing on me.  Particular favourite tracks are Amongster and Dark Star.
It was at this point that it became really difficult this year.  I normally select a top three before making-up my mind on the ultimate accolade, but this time there were five albums that I simply could not separate; they are very contrasting in styles, but all are well worth buying, and there is not a duff track anywhere on any of them.  The order has changed regularly even while I have been compiling this review, so finally I decided on picking a winner and leaving four joint runners-up, which are:
Ben Howard – Every Kingdom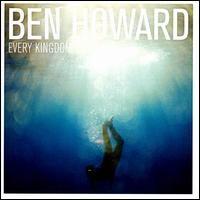 This was the first album I purchased this year, and it has stayed next to the CD player throughout. A really excellent and consistent album, one of four in this year's top ten – three of them in this final five – that were nominated for the Mercury Prize after I purchased them; I hope I'm not becoming too mainstream! Particular highlights are The Wolves, Only Love and The Fear.   Again, it has a folksy tinge to it, but if you generally don't buy that type of music, don't let that put you off or suggest that this is not a great album, because it is more in the ilk of singer-songwriters like Cat Stevens, before he had his Damascus-moment, Paul Simon and more recent 2006-winner of this award, Scott Matthews.
Alt-J – An Awesome Wave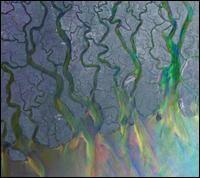 Perhaps unsurprisingly, as you have probably picked-up over the years, my kids have developed their own varied interests in music.  Although Dad still finds the odd gem before they get to it, he is not by any means a social-networker, so for insight into those unusual upcoming trends I now rely on their regular recommendations for tracks to listen to.  Sometime in the late spring, my son called-in for a cuppa and, as he left, handed me a CD saying "I think you might like this one."  He said the band were called Alt-J but there is no band name on the packaging, just a '∆'.  PR hype at the time said that name is pronounced 'Alt-J' because that is the keyboard shortcut on the Apple operating system for the Greek (or should that be geek) letter Delta.  Hmmm….
I played it after he left and have to admit that first impressions were not favourable.  But I stuck with it and it began to grow on me until, by the time it was nominated for the Mercury Prize, it was a regular on the playlist.  It won that Prize and, although I may not entirely agree with that decision, it was not a great surprise.   Don't be put off by the Prince-style pretentious hype in the PR because, unusually in these days of sampling and rip-offs, this is a very original album indeed; for a good cross-section checkout Something Good, Dissolve Me and Breezeblocks.
Maverick Sabre – Lonely are the Brave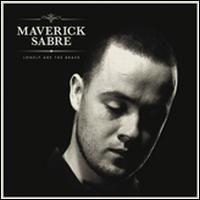 Maverick Sabre is Michael Stafford, a London rapper with a very unusual singing style, and Stax/Chess inspirations.  I am not a great fan of urban rap, but somehow the best British exponents of the artform, such as Plan B, The Streets and Professor Green,  incorporate far more of a musical aspect, creating almost a form of white-soul, and providing a very authentic urban feel for the British ear.  Like the very best in this niche-genre, Maverick Sabre is also ethnic-white, although his upbringing was in rural Southern Ireland rather than the mean streets of Peckham.  Maybe that is what gives some of his tracks, like I Need and Open my Eyes a softer edge.  But there is no middle ground on this one, you will either love it or hate it.  I love it!
Django Django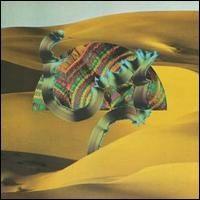 This Scottish band of former Edinburgh College of Art classmates unsurprisingly describes its style as Art-Rock.  However, their sound has a lot of US West-Coast influence, with particular echoes of early Beach Boys underlying a number of tracks – probably why it went down really well during those odd-days this year that could loosely be termed 'summer' in this country.  It follows-on from albums in recent years with that sixties retro feel, from bands like MGMT and Foster the People, yet takes it to a higher level of variety than those bands were able to achieve.  Just checkout the contrast between Default and Hand of Man and you will get a good feel for the whole album.
And the winner is….
Of Monsters and Men – My Head is an Animal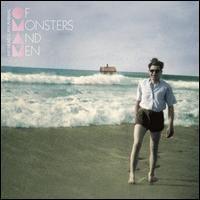 This five-piece indie-band from Iceland have members with the most gloriously complicated names I have ever-encountered – ready?  They are: Nanna Bryndís Hilmarsdóttir, Ragnar Þórhallsson, Brynjar Leifsson, Arnar Rósenkranz Hilmarsson and Kristján Páll Kristjánsson.  At live gigs, it must take the entire encore to namecheck that lot!   The album has a style which is familiarly unfamiliar, with some crash-bang Arcade Fire-style percussion, soft touches of acoustic guitar here and there, bits of riffs and rhythms reminiscent of early Coldplay or Keane, and a hint of Bjork in the female vocals.  It has all of the requisites needed for an album of the year, everything fits together in the right order and there is little point in selecting any particular track as a highlight, because you could pick any of them and not be disappointed.  If you can give me a better definition of an album of the year, I'm all ears..…
---
I have compiled a playlist containing fifty of the best tracks from albums purchased during 2012, including some that didn't make the shortlist from Emeli Sandé, The Staves, Leela James, Hollie Cook and Tame Impala.  To stream the playlist on Spotify, click the logo below:

If you want to download or stream any of the individual albums mentioned, links are provided in the following table:
| | | | | |
| --- | --- | --- | --- | --- |
| | Artist | Album | Download | Stream |
| | Of Monsters and Men | My Head is an Animal | | |
| | Django Django | Django Django | | |
| | Maverick Sabre | Lonely are the Brave | | |
| | Alt-J | An Awesome Wave | | |
| | Ben Howard | Every Kingdom | | |
| | Poliça | Give you the Ghost | | |
| | Alabama Shakes | Boys & Girls | | |
| | Grimes | Visions | | |
| | The Civil Wars | Barton Hollow | | |
| | Michael Kiwanuka | Home Again | | |
| | First Aid Kit | The Lion's Roar | | |
| | Gossip | A Joyful Noise | | |
| | Anaïs Mitchell | Hadestown | | |
| | The Black Keys | El Camino | | |
| | My Morning Jacket | Circuital | | |