There was a lot of new music from which to select my Album of the Year 2007 although, it has to be said, the overall standard was probably not as high as usual.  This is partially because follow-up albums from artists who have featured prominently in the last few years proved to be nowhere near their expected standard.
For those new to this annual roundup, I've always selected a personal album of the year ever since I started buying vinyl.  The criteria I use are that I must have a copy of the album in my collection that has been purchased during the year, the album's UK release date has to be in the year being reviewed, and the list can contain no compilations or live albums.  Other than that, it's pretty-much open-house.   With the emergence of a whole new generation of artists & bands after the turn of the century, I began to compile a top-ten, simply because there was so much good music about.   I expected that might peter-out after a couple of years, and I would return to maybe just selecting a top-three, but there seems to be no limit to the array of artists that create quality music year-on-year and I actually find now that I have to create a short list from which to choose my top ten.  Because of this, I believe that the UK music scene is now the most exciting it has been since the early seventies.
Firstly, a couple of special nominations:  Compilation of the year goes to Radio One's Live Lounge Vol.2, which is the second year running that Jo Wiley's year-end collection has done so.  For those of you who may not listen to her Radio One show on weekday mornings, she invites artists into the radio studio to perform two tracks live, one of their own and a cover of another artist's track.  This produces an interesting mix of live versions of tracks, ranging from those that are basically unchanged to versions that are radically different to the original.   It also demonstrates how good some of these newer artists and bands are, as the studio facilities are quite basic, thus stripping-bare any track of its album production.  Obviously last year's release was so popular that they have released this Volume 2 containing 40 tracks on two CD's ranging from Editors doing an acoustic version of An end has a Start to Keane performing Dirrtylicious, a composite of the Christina Agullera and Destiny's Child tracks!!   Stand-out track for me, however, is 30 Seconds to Mars' atmospheric rock ballad version of Kanye West's Stronger.  Who said rap tracks contain no melody?!?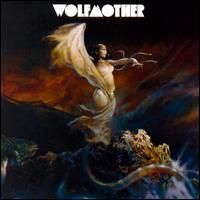 This year's 'One that Got Away' award is shared by two superb albums that stayed off my personal radar for way too-long.  The first is Wolfmother, the self-titled debut album from an Australian three-piece prog-rock band.  Yes that's right, prog-rock is back, and about time too!  If you can catch them live somewhere, look out for their keyboards player Chris Ross, not that you can miss him as he's the most manic I've ever seen.  He has the keyboard gaffer-taped to the stand, and throughout the performance he plays it at every angle except horizontal.   Not that it detracts from the quality of playing, and every track is a mixture of polished musicianship and nostalgia.  A real treat this one!
The other is John Mayer's album Continuum, which was released in October 2006, but did not come to my notice until around Easter this year, when I saw him on the 'Live at Abbey Road' series.  It is an absolutely superb album throughout, no filler tracks, and therefore it is no wonder it was nominated for, and won, Grammy's. Had I heard either of these earlier, they would undoubtedly have challenged for top spot in 2006, they are both that good!
Before getting to that top ten, here are a few that didn't quite make it:
Once upon a Time in the West  is a solid enough follow-up from Hard-Fi to Stars of CCTV, but overall somewhat of a disappointment bearing in mind how good that first album was.  Robyn's eponymous debut is a real contrast of an album, in some parts outstanding and delightful, in others simply terrible.  If she can grow-up quickly enough to lose the shock-tactic lyrics and juvenile beats on some of the tracks, there's undoubtedly a real talent to be developed here.  Also a debut from Enter Shikari Take to the Skies is probably the best metal album of the year from another very young band with sufficient raw talent to shine through on some tracks, particularly "Sorry, you're not a Winner", despite their attempts to hide it on others.   Now for my Top Ten, in no particular order except for the top three at the end:
Debut album for this singer/songwriter from Blackheath in London.  Energetic performances of very catchy songs in a folksy/chirpy-cockney style interspersed with the occasional poignant ballad.  You may not like it immediately, but it will not let you forget it.   It features two tracks that topped the Indie singles chart, Second, Minute or Hour and Torn on the Platform, the latter also making the top ten on the main chart, as did the album.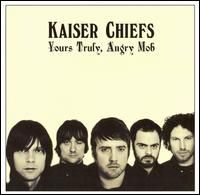 Kaiser Chiefs – Yours Truly, Angry Mob
Although not as innovative as their debut album Employment, this follow-up is just as good overall, and they have managed to retain that raw edge in their writing on tracks like Highroyds and Everything is Average Nowadays, whilst showing more polish on the more commercial Ruby which gave them their first number one single, as well as helping push this to the top of the album chart as well.  There is talk that the 'difficult third album' is already in the mix for release – let's hope that isn't too much of a rush.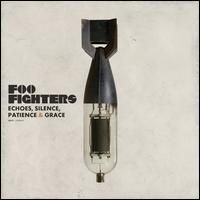 Foo Fighters – Echoes, Silence, Patience & Grace
Again, a solid performance as one would expect from Dave Grohl and the boys on this, their sixth album.   Their last (double) album In Your Honour just didn't work for me, because it felt ponderous after One by One, which is easily my favourite of their albums thus far – especially good at full belt with the hood down on a balmy summer's day!  And when you play the opening track, The Pretender, the promise of that feeling instantly returns.  However, ultimately the rest of the album doesn't quite live-up to that outstanding opening track.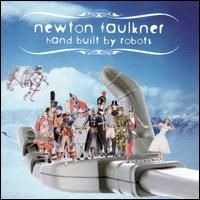 Newton Faulkner – Hand Built by Robots
Another debut album from a young British singer/songwriter with an acoustic style.  At first I thought it was a bit of a clone of last year's album of the year from Scott Matthews, probably because of the sub-continent undertones on some of the tracks, and as such it had to fight for player-time more than perhaps it should have done.  However, once I granted it a more liberal ear, it has emerged as a subtly-written album that is more sophisticated in execution than one might expect from a 21-year-old debutant.  Consequently, it was no surprise to see that he was given the support slots on John Mayer's short UK tour last Autumn, as some of the tracks complement Mayer's very well.  The only unfortunate track on the album is a cover of Massive Attack's Teardrop, not because he does a bad job, quite the contrary, but simply because it is pointless wasting obvious talent trying to improve on something that is already perfection.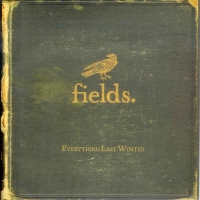 Fields – Everything Last Winter
I first caught a glimpse of this band on a video for their first single If you Fail, we all Fail released way back in the middle of 2006.  I was so impressed that I pre-ordered this debut album blind (or should that be deaf?) even though it was not due for release until more than six months later.  When it arrived, it was not a disappointment.  As well as the single, which is included towards the end of the album, Song for the Fields and Schoolbooks are also stand-out tracks from this highly-promising indie band.
Essentially a covers album, but an extremely good one.  Probably best known as a producer (for example, he produced the bulk of Amy Winehouse's Back to Black album) for his second 'solo' album Mark Ronson takes current tracks from artists as diverse as Coldplay, Kasabian and Britney Spears, plus the odd oldie like the Smiths' Stop Me, and performs them in a dance band style, with guest singers including Lily Allen, Amy Winehouse and Robbie Williams.  One of those unique albums that come along every so often, and no surprise that it is nominated for a Grammy.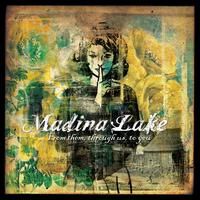 Madina Lake – From Them, Through Us, to You
This four-piece from Chicago includes two brothers, Matt and Nathan Leone, who appeared in a special Twins episode of the television series 'Fear Factor', where they won the main prize of $50,000, and used it to pay for a demo for the band. Through that they gained a recording contract with Roadrunner Records that led to this debut album – obviously money well spent!  I particularly recommend the tracks House of Cards, Stars and River People.
So to the Top Three:
Cold War Kids – Robbers and Cowards
Although released in their native USA towards the end of 2006, this album didn't debut in the UK until the beginning of 2007, and was the first album I bought in the year.  It has stayed the distance with flying colours.   It has a gritty off-beat blues/rock sound with excellent use of echoey percussion and raw base-lines as a counterpoint to wailing vocals creating a real underproduced atmosphere.  I'm not going to highlight any particular tracks because they're all damned good!  Just listen to the whole album.
Seasick Steve – Dog House Music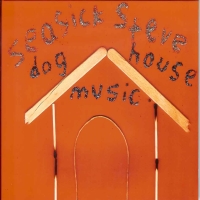 At first this appeared to be a bit of a novelty album, but on continued listening it is nothing other than Hobo Blues at it's very best.   The aged-itinerant nature of Steve himself may well be overhyped PR, but this should not detract from a consummate musician performing at the peak of his abilities, on instruments that are far from perfect examples of their genre.  These include his 'Three Stringed Trance Wonder' (an old guitar which has only three strings, none in their correct positions and two of which are tuned to G!!) and the 'Mississippi Drum Machine' (a wooden box covered with a piece of carpet that he stomps with one foot to provide percussion).   The tracks are interspersed with the odd anecdote, which just add to the quirky nature of the whole album.  In all, a reality check for self-indulgent record industry executives who believe that a great album cannot be made for less than seven-figures, and acts can only 'make it' if they conform to a pre-determined image.
Reverend & the Makers – The State of Things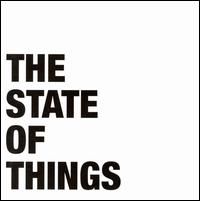 When I first played this album, I wasn't overly impressed other than for one or two tracks – essentially the ones released as singles.   However, as I played it more, other tracks began to grow on me until I found myself playing it all the time.  Not only are the tracks all really catchy but the writing, all led by lead singer Jon McLure, is very clever.  This is yet another band from Sheffield, which seems to be emerging as a bit of a hotbed for new music, so it comes as no great surprise that Arctic Monkeys frontman Alex Turner is also involved with several of the tracks, including He Said He Loved Me and Armchair Detective, which he co-wrote, and Machine where sang vocals.   Standout tracks for me are Open Your Window and 18-30.
---
I have compiled a playlist containing fifty of the best tracks from albums purchased during 2007, including some that didn't make the shortlist from Unkle, Joss Stone, Yeasayer, Kings of Leon, Editors, Air Traffic and Bat for Lashes.  To stream the playlist on Spotify, click the logo below:

If you want to download or stream any of the individual albums mentioned, links are provided in the following table:
| | | | | |
| --- | --- | --- | --- | --- |
| | Artist | Album | Download | Stream |
| | Reverend & the Makers | The State of Things | | |
| | Seasick Steve | Dog House Music | | |
| | Cold War Kids | Robbers & Cowards | | |
| | Madina Lake | From Them, Through Us, To You | | |
| | Mark Ronson | Version | | |
| | Fields | Everything Last Winter | | |
| | Newton Faulkner | Hand Made by Robots | | |
| | Foo Fighters | Echoes, Silence, Patience & Grace | | |
| | Kaiser Chiefs | Yours Truly Angry Mob | | |
| | Jack Penate | Matinee | | |
| | Wolfmother | Wolfmother | | |