Yet another transformation in publishing for my 44th annual wander through my musical experiences that started life as a hand-written list, morphed into a typed and photocopied newsletter and, in more recent years, a circulated email.  Because my Album of the Year 2006 is the first to be transmitted via the new-fangled medium of a Blog, assisted by the discovery of WordPress, a software package not dissimilar to use to the publishing software I have been using for the last fifteen years.
But the software wasn't the only reason for the change, because these personal recollections have lost probably their most avid reader, the guy who not only widened the circulation of the printed version, but was also the primary reason for its change to an email when he moved to the 'States some years ago – my long-time fellow music-enthusiast, Nigel Gray.  Unfortunately, Nigel tragically passed away in the middle of the year, way before his time, and that's left a hole in a lot of peoples' lives, not just mine.
For those of you who didn't know him, Nigel was simply a great guy.  We knew each other for more than 25 years, and never a cross word passed between us.  We shared several passions, Music and Soccer among them, and despite living thousands of miles apart, barely a day went by without an e-mail in one direction or the other.  In the years prior to my retirement from the business that brought us together, the highlight of my regular trips to Wichita on business was always the Saturday CD-tour when Nigel would take me to every music shop in town (there were quite a few) and we would scour the racks making recommendations to each other, resulting in an armful each being placed in the back of his SUV.
In his spare time, Nigel was the Brit who was the drummer in a highly-rated local blues band, (no let's be honest here, Nigel was an excellent drummer in a very good group that was capable of being much more than just a local band), and whenever we got to the 'States, we would always go and watch them play a couple of times.   Below is a short clip of video I took of him playing with 'Gravy from the Hip' at the River Festival in Wichita in 2001, his band that made it to the finals of the Blues Band of America competition in Memphis two years running – both preceded by great road trips to get there.
In the months following his death, having been unable to get a flight in time to get to his (somewhat-rushed) funeral in the US, I found it difficult to concentrate on much, music included, and I somehow lost interest with even buying CDs, let alone reviewing them and selecting a best album.  Then a few albums came along, and helped me revive my interest, and in December we had a memorial service here in the UK the day after what would have been his 49th Birthday.  Hearing his voice again singing a track from the band's last album, plus a few of his favourite tracks, just got me going again.  Then someone suggested doing a blog, and here we are.  Who knows, by sending it into the ether, maybe Nigel will get to see it and check a few out when he's browsing the racks of that great record store in the sky.
Regular readers will know that I have been busy in recent years being enticed into renewing the format on some old favourites as record companies revisit their back-catalogues and upgrade the sound quality – particularly when regenerating them into surround sound.   I picked-up John Legend's Get Lifted in DvD-Audio, and the surround mix is outstanding.  It's also in dual-disc format, with the original CD version on the other side, so it can still be played in the car.   Also the second Seal album (the first is also available in 5.1, but I prefer this one) which comes with videos as well and in a pack with a separate CD of the original album.  And most of the early Simple Minds catalogue has also been re-released, of which I bought 1982's Album of the Year New Gold Dream which has the added bonus of DTS sound.
The first five Moody Blues albums have now been released on SACD.  As I already had Days of Future Passed on DvD-Audio, I ordered the other four.  The first to arrive was To Our Childrens Childrens Children which comes in a two-disc pack containing the original album in 5.1 plus a second disc with all sorts of unreleased alternate versions, live sessions, etc.  The surround mix is fantastic, especially on my new SACD player, the purchase of which was forced on me when the previous one decided to lunch Peter Gabriel's Up one evening!
We made it to quite a few gigs in the first half of the year, the stand-out one for me being Elbow at the Southampton Guildhall back in February.  Surprisingly, the place was half-empty, unlike two nights later at Brixton Academy when our daughter Emma went to see them and said it was so packed people were virtually hanging from the Chandeliers!  All I can say is more fool the residents of Southampton, because this has to be the most underrated band in the UK at present.  The whole set was exceptional, majoring on last year's Leaders of the Free World album, but their performance of Newborn from the Asleep in the Back album was one of the best I have ever experienced anywhere, and I've seen a few over the last 40 years.
Another tick off our 'Legends to be seen Live before they Retire' list was Bonnie Raitt at the Colston Hall in Bristol.   Fabulous gig, and a heck of a band, featuring some tracks off last year's Souls Alike album which, although not her best, is still worth a listen, particularly the standout track God was in the Water. Although they don't qualify for that particular list, we also went to see The Christians (yes they're still about!) at the Cheese & Grain in Frome.  But it was their support artist, Amy Wadge, a Welsh singer-songwriter with a lovely Midwest Country/Rock style, who particularly caught the ear.
Her set was really enjoyable, and the standout track Breathe turned out to be on her 2003 album Woj which was on sale in the foyer.  Having bought it, it has barely been off the playlist, and the first 12 tracks are all cracking.   Track 13 is, unfortunately, one of those awful xenophobic folk songs about how wonderful it is coming home to Wales (well nobody's perfect!), but as it is the last track, it is easy to programme-out!   She has a new album out soon, produced by Henry Priestman from the Christians, which I shall buy purely on the quality of this one.   With the right promotion, there's no reason she could not make it into the mainstream, particularly in the 'States.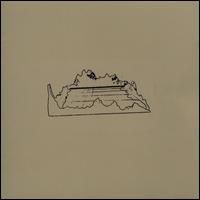 Now to this years' 'One that Got Away', Veneer by Jose Gonzalez.  If I say that the stick-on label on this album proclaims it was voted Swedish Album of the Year by 'Nojesguiden' (which turns out to be an obscure local news website) and almost entirely contains tracks featuring a Swedish balladeer of Argentinian extraction singing against his own Acoustic Guitar backing, then you may be forgiven for thinking I've lost it again.   However, if I say 'Sony Bravia advert', the one with all the coloured balls bouncing down the Streets of San Francisco, and that Heartbeats (the music on that advert) is not the best track on the album, then you may be tempted to try what is one of the most enchanting late-night albums I've heard for ages.  Originally released in 2003, it most definitely counts as a 'sleeper', in more ways than one.
Before we get to that top ten, a quick review of some that didn't quite make it. Keane's Under the Iron Sea, the highly-anticipated follow-up to 2004 Album of the Year Hopes & Fears turned out to be a bit of a disappointment.  The title track and a couple of others, Is it any Wonder? and Leaving So Soon, are easily up to previous standards, but in all honesty the rest is quite forgettable.   Another one that everybody is raving about is Back to Black by Amy Winehouse, and there is no doubting this young lady's obvious talent.  There are some great tracks on this album, such as Love is a Losing Game and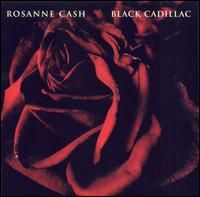 Tears Dry on Their Own, but otherwise I find it a bit depressing, and thus a difficult album overall to get into; maybe time will improve that.
In total contrast, Black Cadillac by Rosanne Cash is an album with a depressing theme that turns-out to be surprisingly uplifting.  Having lost her father, natural mother and step-mother within two years of each other, she wrote this album as a form of catharsis.  It is therefore littered with references to her earlier life, and she described it in an interview as working incredibly well for her, which it also does for the listener.   There are several poignant tracks that clearly refer to her father, Johnny Cash, including the title track and I Was Watching You, but the standout for me is the more angry Burn Down This Town.  Finally in this section, Canadian singer/songwriter Nelly Furtado's third album Loose received criticism and praise in almost equal measure, but that didn't prevent it from topping the US Album Chart and peaking at number four over here.  It has thus far spawned numerous hit singles on both sides of the Atlantic, including the outstanding UK number one Maneater.
So to the Top Ten, which features a mixture of brand new artists and some old friends who have not been featured here for many years.  In no particular order, they are:
Mark Knopfler & Emmylou Harris – All the Road Running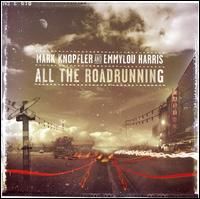 I'm not a huge Country fan, but I've always liked Emmylou Harris, whose Wrecking Ball album is a long-standing resident on the 'rack of fame'.  Team her with Mark Knopfler's writing and guitar skills and you can't lose.   According to the PR, this album has been over seven years in the making, and emerged from several collaborative tracks recorded at different times for individual solo albums.   This can normally be translated to the tracks weren't good enough, but that isn't the case here. It's a fabulous album, with stand-out tracks This is Us and Beachcombing presumably already commanding large amounts of airtime over the other side of the pond as well as here.
Duke Spirit – Songs from the Deep Forest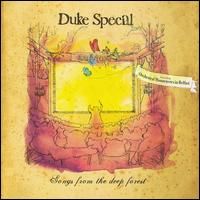 This is a debut album for Duke Spirit, aka Northern Irish singer/songwriter Peter Wilson (and friends), who has released several EPs previously and, again according to PR, this album was also originally released as a set of seven-inch vinyl discs before this CD version arrived. This is one of those albums with a surprise around almost every corner, and his piano-based songs cover a wide variety of styles, from deeply-thought ballads like the opener Wake Up Scarlett and No Cover Up to upbeat, almost honky-tonk, tracks like Portrait and the more familiar Everybody Wants a Little Something.  
David Gilmour – On an Island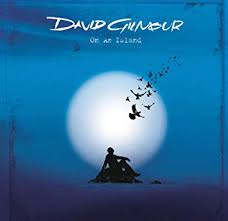 Although this is the third solo album from the Pink Floyd frontman, it is the first for over twenty years, and follows the appearance of the original line-up of the band in a reunion, of sorts, at last year's Live 8.   This obviously increased speculation of them getting back together, but those of us who have been fans for nearly forty years, have heard the interviews over the years and could read the body language on stage, knew that was just media fluff.   So with Richard Wright collaborating on a couple of the tracks, is this just a consolation prize?  Absolutely not, and the four years it took to record, compared with the few months the Live 8 gig took to throw together, is sufficient explanation of that conclusion.  Plus, I think the release date – his 60th birthday – is somewhat of a sign of what this album is really about.   Yes it has undoubted Floyd undertones (Take a Breath is a glorious example) but you can't be involved in probably the greatest rock band of all time and not be influenced by it musically.  It is the maturity of experience from those forty years that ultimately shines through, especially on the tracks that are pure-Gilmour such as the title track (with backing vocals by David Crosby and Graham Nash) and Smile.  All in all this feels like a retirement gift to his fans, a thought backed-up by the long list of collaborators that reads like a whos who of those forty years.  If it is, then thank you Dave from us all, and have a happy one.
Arctic Monkeys – Whatever People Say I am, That's What I'm Not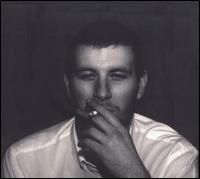 At the opposite end of the experience spectrum are these four twenty-year-olds from Sheffield.  I think I mentioned last year how impressed I was with this band's TV debut on 'Jools' last year, and this debut album confirms that this is an immensely talented and exciting young band.  The musical influences vary, mixing Punk rhythms, Entwhistle-esque basslines and even Beefheart-style prog-rock riffs with 21st-Century street-savvy lyrics reminiscent of Squeeze in places, to produce a really fresh varied sound.  Highly-recommended.
Gnarls Barkley – St Elsewhere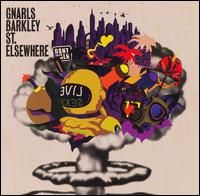 There was a load of hype when the single Crazy reached number 1 in the UK through download sales only, plus the not unusual tactic these days of not revealing who the artist Gnarls Barkley actually was, and thus allowing speculation as to which A-List Music celebrity was hiding behind the nomme-de-guerre.   Of course it turns out that there was no star hiding behind the name, but rather a very tight group fronted by a rapper/hip hop artist and a DJ/Producer, both fairly obscure outside of their own niches.  However the Rapper can really sing and the DJ can play, the result being a sparkling album with more Motown/Soul on it than Hip-Hop.  With Crazy staying at No. 1 in the UK singles chart for eight weeks, this band is not going to be a five-minute wonder, especially with tracks like Smiley Faces and Gone Daddy Gone also charting.
Gossip – Standing in the Way of Control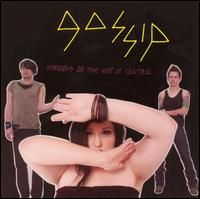 I had never heard of this trio from Washington State (that's the part up against the Canadian border on the west coast) prior to hearing this album, so was surprised to find they have been together for seven years and this is actually their third release.   Their style is somewhere between punk and heavy rock, a sound you might consider difficult to produce when only two of the band play instruments, just drums and bass guitar, and the lead singer is female.  But it works gloriously, particularly as Beth Ditto's vocals are extremely powerful and Nathan Howdeshell's bass can be as melodic as it is strong.   I particularly recommend Yr Mangled Heart, Fire with Fire and the title track.
Lovely fresh, soft R&B delivered with an innocent sparkling smile by a delightful singer whose teenage looks deny her 27 years, more than half of which have been spent in the music business looking for that all-important break, which in her case came on Jools Holland's last New Year Hootenany show.   You're probably well familiar already with Put Your Records On and Trouble Sleeping, and there are many more good tracks on this self-titled first album
So to the top three:
Snow Patrol – Eyes Open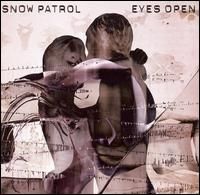 I had this album for less than a week, and had played it only a handful of times, before I could already sing-along to half the tracks.  Whether this is due to it sounding very similar to their previous album Final Straw (not a bad thing in anyone's book) or the pure accessibility of their music, I don't really care – because it's great!    Tracks like Hands Open, Chasing Cars, Shut Your Eyes and Open Your Eyes are all classics in the making, and even the strange collaboration with Martha Wainwright, Set the Fire to the Third Bar, is short enough not to detract from the flow.  That it is not my first choice just confirms how good the next two are.
Raconteurs – Broken Boy Soldiers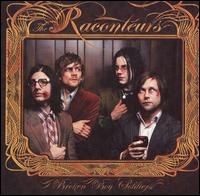 This is the debut album for this side project from White Stripes' guitarist Jack White, in collaboration with three less well-known rock musicians: bassist Brendan Benson, drummer James Keeler and guitarist Jack Lawrence. Benson also co-wrote most of the tracks on this album, which has an almost late-sixties feel about it at times, mixing heavier prog-rock with some almost Beatles-sounding harmonies in places.  There is not a bad track on this album with the title track,  Steady as She Goes, and Store Bought Bones being particularly recommended.
Scott Matthews – Passing Stranger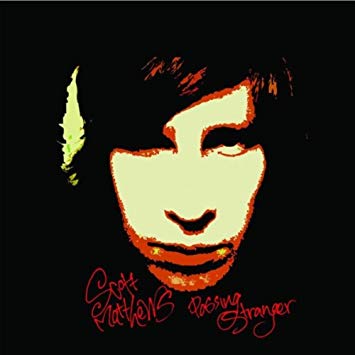 Another debut, this time for a singer/songwriter from Wolverhampton who I first heard on Mark Radcliffe's radio show.  Having bought the album, although it was a pleasant enough listen, it didn't seem to command the player at first.  However, as with most great albums, it just grew steadily in the consciousness until it became a regular evening companion – and still is.   The main tracks are interspersed with little instrumental interludes that further enhance the charm of the whole album.  There isn't a bad track here, which fit together seamlessly, but if I was forced to separate a few out to showcase the variety they would be The Fools Fooling Himself, Eyes Wider than Before and my particular favourite Sweet Scented Figure.
---
I have compiled a playlist containing fifty of the best tracks from albums purchased during 2006, including some that didn't make the shortlist from Wolfmother, John Mayer, Amy Winehouse, Rosanne Cash, Keane and Nelly Furtado.  To stream the playlist on Spotify, click the logo below:

If you want to download or stream any of the individual albums mentioned, links are provided in the following table:
| | | | | |
| --- | --- | --- | --- | --- |
| | Artist | Album | Download | Stream |
| | Scott Matthews | Passing Stranger | | |
| | Raconteurs | Broken Boy Soldiers | | |
| | Snow Patrol | Eyes Open | | |
| | Corinne Bailey Rae | Corinne Bailey Rae | | |
| | Gossip | Standing in the Way of Control | | |
| | Gnarls Barclay | St Elsewhere | | |
| | Arctic Monkeys | Whatever People Say I Am, That's What I'm Not | | |
| | David Gilmour | On an Island | | |
| | Duke Spirit | Songs from the Deep Forest | | |
| | Mark Knoppfler & Emmylou Harris | All the Roadrunning | | |
| | Jose Gonzales | Veneer | | |