Along with the usual crop of interesting new bands, we had the welcome return of a few old favourites in the shortlist for my Album of the Year 2013 , one or two of whom have been away for too long.
I suppose it is only to be expected in this world of instantly-downloadable individual tracks that back-catalogues are being visited by new generations of music-lovers, but it is still interesting to see the age-spread in the crowd for a gig by any big names of the previous century, when they make their return to the stage after a long absence. Such as when we visited the O2 back in June to see a band I hadn't seen live for over 45 years – The Who. They came to Bath several times in the 'sixties, and my main memory is of a cold November night in 1965 when hundreds of us, parka-clad, packed cheek-by jowell into The Pavilion, a venue only designed for half our numbers, in the hope of hearing something discernable come out of the crap PA. It didn't, and nobody cared, but was it any wonder the band smashed-up all their kit at the end?
The 2013 tour featured the entire Quadrophenia album live from start to finish, and was a great follow-up to last year's visit to the Colston Hall to see Roger Daltrey perform Tommy in similar vein. Quadrophenia is not my absolute favourite Who album, that accolade goes to Who's Next, but is certainly right up there, being the one that came at a time in my life when I needed it. So, mixed with the excitement of seeing them again, there was some trepidation as to whether the gig could live-up to expectations. But 21st Century PAs are an entirely different matter, thank goodness, and by thirty seconds into I am the Sea all doubts had evaporated.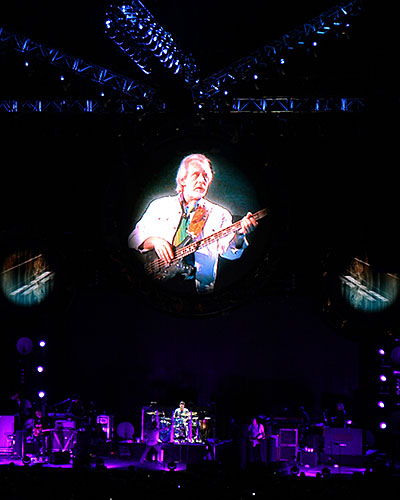 Of course time has taken its toll, with only half the band surviving the intervening years to be on duty that night, but it didn't prevent the other two joining in on one or two tracks, courtesy of some very special-effects. This caused confusion for a couple of  lads sitting next to us, as the footage of The Ox's infamous thunder-fingers bass solo from the 2000 Albert Hall gig was melded into the live band's performance of 5:15: "no, I can't see him in the band" said one, "I wonder where he's playing it from." I lent over and said quietly, pointing heavenwards, 'up there I'm afraid'. They both looked up and studied the roof girders for a full half-minute before looking at each other and shrugging. It was only then that I noticed the two empty bottles of thirty-quid venue champagne on the floor between them.
It is also worth briefly-mentioning the support band, Vintage Trouble. One of a number of up-and-coming American sixties-style soul bands, I mentioned their debut EP back in 2011, and the intervening two years have only served to polish their live set, which wasn't bad in the first place. Hopefully this appearance may herald a first album in the not-too-distant future.
Other live gigs this year were primarily at the smaller venues we tend to favour these days, and included Unknown Mortal Orchestra at the Thekla in Bristol, of which more later, Of Monsters and Men, producers of last year's album of the year, at the O2 Academy in Bournemouth and St Agnes Fountain at the Theatre on the Hill in Marlborough.
It was our first visit to the Bournemouth venue, a converted Victorian Music Hall with a capacity of around 1500, mainly standing. It retains some of the period features, including the filigree ironwork around the various balconies, the upper of which have comfortable seating, which is handy for us 'old gits'. The support act was a bit strange, one guy on a bass guitar emitting low moanings accompanied by a drummer making some repetitive sounds from the shadows whilst spotlights shone in the eyes of the audience. After they left the stage, to polite but non-committal applause, a large piece of gauze was suspended across the front, like a thin safety curtain, while the roadies beavered away behind it causing a shadow puppet show to play-out on the screen while we all got the next round from the bar.
The headliners seemed to take forever to come out on stage and, when they did, they took up where the support act left off, with jumbled sounds and bright spotlights shining through the still-in-place gauze. As we began to think we may have made a massive mistake, the gauze dropped away, the lighting changed and the band launched into the first track from the album, not letting-up for more than an hour as the cheers resonated up from the mosh pit and the balconies vibrated in time with the dancing crowd. Very memorable.
It was December when we saw St Agnes Fountain, who are the perfect start to any festive season. This collaboration of four folk singers from different bands, led by Chris Leslie of Fairport Convention, only get together for a dozen gigs every Christmas and perform their own festive compositions plus versions of traditional carols and Christmas songs from all over the world. Some they perform unchanged, others in styles that are as far removed from the original as it is possible to be, the highlight being their version of Hark the Herald Angels Sing to the tune of Michael Jackson's Billie Jean. That may seem weird, but actually works amazingly well.   Jackson's lawyers will not let them record it, however, which just about sums-up the soulless dog-in-the-manger nature of today's music-corporation suits.

I have never previously been forced to admit to completely overlooking an album for more than forty years, but that's exactly what happened with this year's 'one that got away' – Truth by Jeff Beck. Originally recorded after Beck left the Yardbirds, several tracks feature vocals from Rod Stewart, which is how I eventually came across it when some of those tracks featured in a TV documentary on Rod's career, screened this year. A quick search of eBay revealed a 2006 remastered version on CD, which adds eight more bonus tracks to the original, but thankfully retains the original ten on the album in the correct order. It never ceases to amaze me how current some 'sixties music still sounds more than forty years on, of which this is a prime example.
Disappointment of the year was David Bowie's The Next Day. Not because of the content – 14 brand new tracks, as ever treading that fine line between sheer brilliance and total self-indulgence, to create a curate's egg of an album like most of his releases since 1983's Let's Dance. There are some great tracks here, The Stars (are out tonight), Love is Lost and Valentines Day standing squarely with anything recorded during those last thirty years, but the album peters-out into being just a little too long in the end. Hence the disappointment when the box set arrived in November adding a second CD containing eight more new tracks, some better than the original album, meaning that among those 22 new songs were eleven that could have made a totally-brilliant album.
And therein lies the problem: superstars who have starved their fans of product for many years shouldn't need a second shot at getting it right. OK, I know that the i-phone generation are probably saying 'so just download those eleven and make your own album', but I'm not an A&R man, I'm a consumer paying good money for a completed product to listen to as an entity. As Curt Cobain said: "Here I am – now, Entertain Me!"
Among those that didn't quite make it to the shortlist was Daft Punk's return after eight years with Random Access Memories. It contains one of the best dance tracks of the year – Get Lucky; it also includes the most tedious track of the year named Giorgio by Moroder which is essentially an interview with the German producer set to nine minutes of music, an idea they presumably got from Radio One's Newsbeat. Despite the hype, this album is still not a patch on Discovery and it also proves that if there is more than one way to use a vocoder, it still hasn't been discovered.
Another dance album that didn't quite fulfil its promise was Settle by Disclosure. There are a few great tracks, Latch, F for You and Help Me Lose my Mind especially, but the rest just fades away into Drum 'n Base wallpaper.
Haim are three sisters from LA who got a lot of exposure during the festival season, during which they attempted to portray a sort of wild-rock image – well as wild as it can get in the San Fernando Valley. Their album Days are Gone is a good first effort, but falls short by sounding more California soft rock, although it is none the worse for that. However Fleetwood Mac, as it has been billed by some so-called critics, it definitely ain't.
So now to that top ten of 2013, firstly numbers four to ten in no particular order:
Lorde – Pure Heroine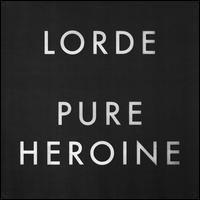 Sixteen-year-old New Zealander Ella Yelich-O'Connor, better known as Lorde, made an instant impression when we first saw her in the summer, and the album Pure Heroine went on pre-order straight away. When it arrived, it got a lot of plays, but quickly ran out of steam. Nevertheless, the songwriting shows promise, so if she can develop her obvious talent which, on some tracks, is subsumed a little by their Lana del Ray soundalike style, she definitely has a huge future ahead of her.
John Newman – Tribute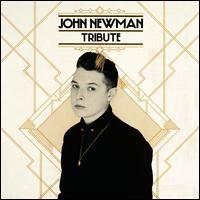 Another of the up and coming UK soul/r&b singers who get their break fronting a dance track, John Newman's came when he featured on Rudimental's number one Feel the Love. This debut album is a big step-on from that performance, and the first single from it Love me Again also took him to the number one slot in his own right. Unfortunately, you need to get past the 90-second pretentious intro to the title track right at the start, but after that it opens out into the year's best dance album, by a country mile, including what is always a good sign – you have to wait until track nine for the stand-out Gold Dust.
Arctic Monkeys – AM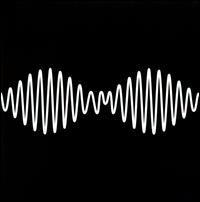 Because of the early hype surrounding them, this band didn't feature on my radar overly-much at first, but blew me away when I first saw them live on TV late in 2006, and as a result their debut album was a constant companion during the early part of the following year. The follow-up was released way too quickly, and as a result was a bit lightweight, so they spent a lot more time, to no avail, on the 'difficult third album', which was aptly-titled Humbug. A fourth album failed to even register on my radar, but when I started hearing tracks earlier this year that sounded far less pretentious, leading up to an impressive Glastonbury appearance, I decided to give the new album a closer listen. I'm glad I did, because this is by far the most mature and consistent record they have released to date and, although that may sound a bit condescending, it is worth remembering that despite having that number of albums already under their belt, they are all still only in their mid-twenties.
Another band that have to be seen live to be fully-appreciated. Virtually every track that ended-up on this album, such as Flaws, Icarus, Overjoyed and Pompeii have been constant plays on the likes of Six Radio for a couple of years and, as a consequence, gave that instant-familiarity that shot it to the top of the album chart on its release in March. Even so, it all slots together well and is still a consistent selection on my player.
Foals – Holy Fire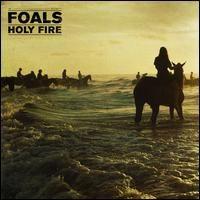 I have liked Foals right from square one. Their first album Antidotes was quirky, but interesting, and the follow-up, Total Life Forever, made my top ten in 2010. This third album has turned out to be not at all difficult, and features a band full of self-confidence fulfilling their early promise – in spades. Prelude is one of the most alluring opening tracks I have heard in ages, and the rest are sufficiently varied to maintain that interest throughout, although the summer festival hits Inhaler and My Number are still the stand-outs.
Jamie Cullum – Momentum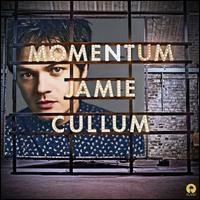 I am not a great fan of jazz, particularly the sanitised music-lounge variant, which is why this inclusion is as much a surprise to me as it will be to my regular readers. In reality, though, this isn't an album containing a mixture of new jazz material mixed with covers of various standards, as previously, but a far more commercial showcase of the singer's own songwriting abilities. All but two of the tracks are written by Jamie himself, with a more pop-oriented style that makes them all very listenable, whether individually or as a complete album. In fact, one of the most surprising aspects of this album is how the variations in the tracks sustain an interest throughout, making the title particularly apt.
This mysterious New York duo (name pronounced Mizzmister) are very underhyped, which seems to be the currently cool way of making yourself more talked-about on the likes of TwitFace. According to a Grauniad critic who claims to have almost met them, this debut effort is a fine example of Chillwave, whatever that may be. What it definitely is, is an extremely good album – well-crafted with a strong drumbeat style (a la Florence) fronted by a slightly ethereal voice. In a lesser year, this would have been top-three material.
So to that top three, which were more difficult to separate than they were to select in the first place:
This four-piece, who hail from Montreal, received a real boost when the first track, Full Circle, on this, their debut, album featured in the promotional trailer for the latest version of a popular video-game, making it a regular radio-play for a few weeks. Further examination reveals a sound not unlike one of my favourites of the early-noughties, Starsailor, but with a sixties-retro mildly-folk tinge. Altogether a very interesting album.
Unknown Mortal Orchestra – II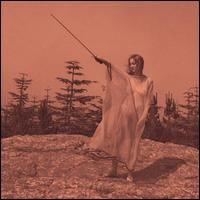 As the title suggests, this is the second album from this three-piece consisting of an American rhythm section fronted by a lead guitarist/singer/songwriter from New Zealand – the second mention of that country this year, so could this be the emergence of a previously unrecognised source of alternative music? Because that is what this is, pure unadulterated indie material with no obvious influences – very refreshing. I particularly recommend Swim & Sleep (Like a Shark), Faded in the Morning and So Good at Being in Trouble.
They are good live as well, as we discovered in the hull of an old tramp steamer moored in Bristol docks earlier this year. Called the Thekla, the ship has been converted into a shadowy live music venue that accommodates about 250, at a push, plus a bar – just the perfect atmosphere for a ground-breaking band like this. It felt a lot like being back in the 'sixties seeing the likes of the Beatles, Kinks and Small Faces for the first time except for, thankfully, the state-of the-art PA system, even if most of the rest of the crowd were young enough to have wondered whether we may have been starring in the latest 'Should've gone to Specsavers' advert!
Their album was my first purchase of 2013, and in any other year would probably have been a shoe-in for the top slot. But this was no ordinary year, because the winner is….
John Grant – Pale Green Ghosts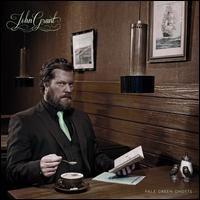 John Grant is not a new artist, although he only embarked on his solo career three years ago, of which this is his second album. He has an unusual back story; from 1994 he was lead singer of the Czars, a Denver rock band who released seven studio albums before breaking-up around 2005. Following that, he worked as a translator in Germany, where he became interested in the dance music scene that brought him to do some work with Hercules & Love Affair, and obviously inspired some of the rhythms on this album. He recorded his first solo album there, in which he confronted his previous addictions and personal struggles, before settling in Iceland, where he recorded this album collaborating with, among others, Sinead O'Connor.
He has a fabulous voice, which on some of the slower tracks is mildly-reminiscent of Scott Walker, that really gets under your skin – in a pleasurable way. The album itself will not go away; from the first hearing it inveigles itself into your life, calling you back to play it again, and again. But there is also something dark underlying the whole album, that niggles away at you while you listen. The image on the cover also hints at this, with Grant seated in a dark Icelandic coffee shop, glancing up from his book to look you straight in the eye, as if warning you off getting to know the music, and particularly him, any better. Musically it pulls you in, innocently at first, playing you like the horror film where the heroine is warned off going into the cursed house, but you know she always will in the end.
First impressions of the title track were that it reminded me of driving across America's Midwest with that wonderful empty desolation watched-over by a big sky. And, it transpired, that was exactly what it is about, the Pale Green Ghosts being the trees alongside a road in Colorado that he drove regularly at night. Then as the other tracks became more familiar, so the personal stories began to emerge together with an anger – of broken relationships, the cruelness of life, and so on, until it felt like he was raging at something he could do nothing about. Which is when I read an article explaining how he had discovered he was HIV-Positive before he made this album, and explains the expletives, none of which are there simply for effect.
From all of that you may decide that this is not an album to enjoy overly-much, but you would be wrong. For there is a third layer further underlying the dark part, that has an extra beauty all of its own, like the bewitching image from which you cannot avert your eyes, because it has more to reveal.
Which is why we have booked tickets for one of only two gigs he is performing in the UK next year. Not at the Roundhouse in the bright lights of London, but the one in the old pavilion of a small seaside town on the south coast, in the chilly, dark depths of March.
---
I have compiled a playlist containing fifty of the best tracks from albums purchased during 2013, including some that didn't make the shortlist from David Bowie, Disclosure, Public Service Broadcasting, London Grammar, One Republic and Haim.  To stream the playlist on Spotify, click the logo below:

If you want to download or stream any of the individual albums mentioned, links are provided in the following table:
| | | | | |
| --- | --- | --- | --- | --- |
| | Artist | Album | Download | Stream |
| | John Grant | Pale Green Ghosts | | |
| | Unknown Mortal Orchestra | II | | |
| | Half Moon Run | Dark Eyes | | |
| | Ms Mr | Secondhand Rapture | | |
| | Jamie Cullum | Momentum | | |
| | Foals | Holy Fire | | |
| | Bastille | Bad Blood | | |
| | Arctic Monkeys | AM | | |
| | John Newman | Tribute | | |
| | Lorde | Pure Heroine | | |
| | David Bowie | The Next Day | | |
| | Jeff Beck | Truth | | |