Welcome to my Album of the Year 2021 blog. I guess we all had hoped for a better time after the prevails of 2020 but, despite a few short months of relative freedom, its successor has turned into another strange year with a real sting in the tail. Not, however I am pleased to report, in the quality and quantity of great music it has produced.
I guess you find, when you have written about music for as long as I have, that you hear ever more echoes from the past – whether they are influences on new artists or samples from old hits. This year, I found myself both concentrating on a vast array of new music, as well as on my Classic Albums section, which has featured a number of albums that celebrated their 50th anniversary this year, the majority of which still sound as fresh today as they did all that time ago.

And what a year 1971 was for albums: Who's Next, my album of the year that year, David Bowie's Hunky Dory, LA Woman by the Doors, Rod Stewart Every Picture Tells a Story, Tapestry by Carole King, Fragile from Yes, Led Zeppelin IV, Meddle by Pink Floyd, Jethro Tull Aqualung, Moody Blues Every Good Boy Deserves Favour, Nick Drake Bryter Layter, Joni Mitchell Blue, Black Sabbath Masters of Reality, Procol Harem Broken Barricades, The North Star Grassman & the Ravens by Sandy Denny and Teaser & the Firecat by Cat Stevens, to name but a few. If some of that sounds a bit distant or unfamiliar, then my Top Fifty tracks of that year on Spotify will give you a flavour of how innovative and exciting a year it was.
Fifty years on, the new music is no less exciting, and I found myself speculating what someone might be writing similarly positively about this latest crop of albums in fifty years' time. But some more established artists have also made welcome returns with their own fresh take on things – new light through old windows, as the saying goes. Part of this must be due to the lockdowns, but if you are a government-influencer reading this, don't take that as a suggestion for a new way of creating great music, just leave it as an unusual by-product of a miserable experience – we've all had enough of curtailed freedoms thank you very much!
For those of you new to this, my 59th, annual wander through my contemporary musical experiences, I have selected a personal album of the year ever since I started buying vinyl in the early 1960s. For the featured albums, the self-imposed criteria are that I must have a copy in my collection that has been purchased during the year, the album's UK release date has to be in the year being reviewed, and the list can contain no compilations or live albums. Other than that, it's pretty-much open-house.
Over the years, as this evolved into an annual blog, other regular features have emerged, including gig reports and missed albums from the previous year. However, once again, there are no gigs to report on this time, as the few for which we still had tickets after they were postponed from last year were deferred again to next year. Other than Sam Fender. This was originally postponed in 2019, before the pandemic, due to his illness at the time, and then got repeatedly moved for various reasons. We had hoped it would happen this year, and eventually it did just after the restrictions were lifted.  However, the venue imposed all manner of conditions – completely understandably as they didn't want to risk being closed down again – which included compulsory masks throughout. Unfortunately, I can only cope with one of those awful appendages for ten to fifteen minutes at a time, so we had to forego that gig. He is touring his new album next year, so maybe we will get to see him then.  In the meantime here's an old cover to be going on with:
The other regular feature of this annual blog is the 'One That Got Away'. As regular readers will already know, there were so many missed from last year that I produced a complete separate blog to cover them, which can be found here. Which allows me to get straight into the important bits – the new albums that have graced my CD player this year.  And there are a lot of them. In fact, so many that I am departing from my usual quick mention of some of the ones that didn't make the shortlist before giving more details of the top ten. That shortlist is usually relatively easy to arrive at, but this year I had to have a long list before I could whittle it down. So, effectively, this year we have a Top Twenty.
The first thing you may notice are some names missing that you may have expected to see in a long-list, especially as they all got a lot of publicity at the time of release. They're not missing because I didn't listen to them, I did, but I didn't buy them and, as mentioned above, that is one of the main criteria to make it onto my list. So no Adele – I accept she is a great songwriter, but the lyrical subject matter is almost always limited to her whingeing about something, usually the latest guy she has personally confined to history, whilst ensuring that the poor sap has to listen to why it happened every time he turns on the radio! I dread to think what her album 75 might sound like, but I take some relief in not expecting to be around to hear it!
No Ed Sheeran either – yes he is another great songwriter, and hugely popular, but for me his albums just fade away during listening; in fact the latest one was entirely soporific although, to be fair, it had been a hard day. And no Abba – not only painful to listen to, but are people really going to pay to watch holograms tour? I mention those three specifically because, at the time of writing, they are the top three albums in the UK charts. And don't even get me started on Elton John's so-called lockdown effort, which is also in the current national top-ten; the only reasonable comment I can make about it is that he did manage to get this particular turkey issued just in time for Christmas.
So is this simply the normal victory of marketing over sound sense, or just a factor of the counting of streams instead of sales? Because, these days, every time you select an album to play on your favourite app, even if you only play part of it, that still counts as a stream. But if you can just listen to something before buying, then decide not to part with your folding stuff, like I did, why should that be counted as any form of success?
Which brings me to repeat my plea from last year – if you like any of these albums enough to want to play them again, please buy them.  It's the only way the less-established artists, who in normal times rely primarily on gig-income, can earn a living in these times where music venues can be closed down overnight at the whim of some analyst with a dodgy spreadsheet.  Some of those venues will not be able to keep coming back, so if you would have put your hand in your pocket for a ticket to see your favourite artist, but can't, then spend the same amount on their product – preferably straight from their own website, the addresses for which can be found by clicking on the images of their albums.
One familiar name that did make it to the cashpoint, but not into the long list, was Coldplay's Music of the Spheres which is a more creditable effort than other recent offerings, but was ultimately released too late in the year to muscle its way onto the player amidst this opposition. Another to suffer the same fate was the latest eponymous release from My Morning Jacket which was my final purchase of the year and, I suspect, will grow on me into the New Year.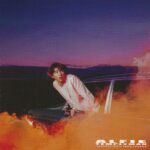 From the nearly 50 albums to choose from this year, others that fell short but are worthy of a brief mention are Alfie Templeman Forever Isn't Long Enough, the debut mini-album from this 18-year-old from Bedfordshire, who has been issuing recordings made in his bedroom since the age of 13. He has previously-released half a dozen EPs, and if you're wondering what a 'mini-album' is, it's a new marketing phrase for a record that's a bit longer than an EP but doesn't qualify as a full LP. Well, this one has 8 tracks on it lasting a total of half an hour, which is only 3 minutes short of the first Beatles' album I bought, so go-figure. Anyway, mainly happy bouncy tracks, a couple along the lines of Hall & Oates, so certainly worth a listen, particularly the tracks Shady and Everybody's Gonna Love Somebody.
Best reggae album this year is Down to Earth from Leeds' band Gentleman's Dub Club, whose previous dub collaboration was featured in this year's one that got away blog. This, their sixth album, is more straightforward up-beat reggae, with some great dance tracks including the title track and Honey, the latter with Holly Cook on vocals again. If the government allow it, we hope to catch them on their next tour in March.
Best R&B album goes to Texas Fort Worth singer-songwriter Leon Bridges for Gold-Diggers Sound, the style of which is more of a mix between modern R&B and sixties' soul. Tracks to listen out for are Motorbike and Steam.
So to the long-list which, in general, fits into three categories: debut or follow-up albums, latest albums from artists who have otherwise evaded me for years, and returns from some long-lost favourites. All-in-all, there is not an awful lot to choose between these albums, as the overall standard is so high this year.  So firstly, in no particular order, those that made it to the top 20 long list, but no further:
For Those I Love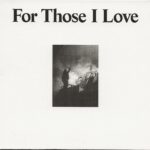 I have never been a fan of rap, certainly not the American type which always strikes me as very 'samey'. But there are a few interesting amalgams where the spoken word aspect is a major influence, and two such albums made it to my player fairly regularly this year. The first of these is the debut project of Dublin poet/musician David Balfe (no, not the keyboard player from Teardrop Explodes or the guy who co-wrote the Chelsea FC anthem) in which he channels political anger and personal grief through setting his spoken poetry to dance track backgrounds. And very powerful it is, as well as being surprisingly uplifting in places despite the dark subject matter – although, consequently, probably not for everybody.
Celeste – Not Your Muse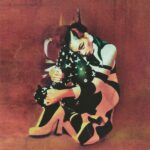 Another debut album after a few years of releasing EPs, this one is from Celeste Epiphany Waite, who was born in California and grew up in Dagenham. She won the BBC's Sound of 2020 poll, followed by the Brit Award for Rising Star, then released a series of singles that made very little impression on the charts, but most of which ended-up on this album. The contrast couldn't have been greater with the album going straight into the chart at number one, followed by a Mercury Prize nomination. Her style is often compared to Amy Winehouse, and indeed there are a couple of tracks on here that have that sound, like Love is Back and Strange, whereas I find others make more than a slight nod to Adele, such as Stop This Flame and Tell Me Something I Don't Know. Regardless, all in all they add up to an excellent album.
Wolf Alice – Blue Weekend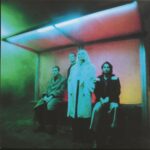 I don't know what it is with Wolf Alice and me, but although I buy their albums, they don't seem to be able to make it onto the player as often as their multi-award-winning success suggests they should. So, much as it was with their Mercury Prize-winning Visions of Life three years ago, Blue Weekend has found itself enjoyed when played, but marginalised for weeks in between. Doesn't make it a bad album, far from it, just one that couldn't make the long list
Dry Cleaning – New Long Leg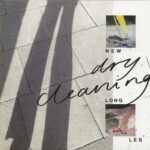 Another debut, and the second this year with an entirely original take on spoken word set to music from this South London four-piece. The post-punk instrumentals are the dominant aspect here, with extremely accomplished guitar licks from Tom Dowse backed by a tight rhythm section of bassist Lewis Maynard and drummer Nick Buxton. Overlaid on top of this are the 'vocals' from Florence Shaw, 'lyrics' that are, apparently, random notes taken from her phone, which are all spoken in a complete deadpan style. That may sound awful, but it actually works incredibly well – in fact as you listen there is an odd, but fascinating, transverse sound evolution as the 'vocals' drop back almost to become the backing for the instrumentals.
Jungle – Loving in Stereo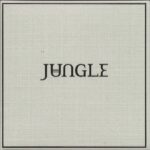 After a glorious debut album in 2013, things went quiet from this Shepherds Bush electro-funk duo for a while until the follow-up in 2018, which I found a bit disappointing. So this, their 'difficult third album' wasn't highly-anticipated here. However, in places it's as good as that debut, if not in its entirety, but they are certainly back with a bang with some great tracks, such as Keep Moving, What D'you Know About Me and the standout Truth.
Matt Berry – The Blue Elephant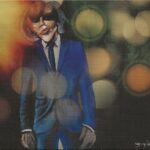 Some of you will probably know Matt Berry better as Douglas Reynholm in the IT Crowd, and numerous other film and TV parts in an acting career stretching back over 20 years. So with such a busy 'day job' it may come as a big surprise that he has an equally busy musical career – this being his ninth studio album. He describes this album as 'a smorgasbord of psychedelic sounds', and it certainly is varied with some more pop-influenced tracks plus hints of acid jazz and prog rock mixed in. Summer Sun is the standout track.
Sam Fender – Seventeen Going Under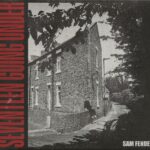 Follow-up to my 2019 Album of the Year that doesn't quite reach the same heights, despite the addition of a sax-player to the band which gives more depth to the sound. There are some tracks that are instant, like Aye, Spit of You, and the title track, but as it only arrived late in the year the rest may not have had the time to make a full impression yet. Nevertheless, it follows a similar pattern to Hypersonic Missiles with a lot of cutting social-commentary on his native North East, and a heavy Springsteen influence which, of course, is no bad thing. Really must get to see this lad on his next tour!
Chicane – Everything We Had to leave Behind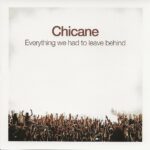 Chicane is hailed as one of the originators of Ambient Trance and is heavily associated with the Ibiza dance scene. It is the performing persona of musician, composer and producer Nicholas Bracegirdle, another artist whose back catalogue I have barely explored, except through the odd track on a compilation, until this, his eighth studio album, arrived on my player this year. Everything We Had to leave Behind earns my personal accolade of best dance album this year, narrowly ahead of Jungle's effort above. There are some great tracks here, such as Never Look Back, Capricorn and 8, but my personal favourite is the reworking of Christopher Cross' seventies FM rock classic, Sailing. Guaranteed to have you jigging round the kitchen.
Fink – It Isn't Until It Is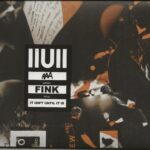 Fin Greenall, aka Fink, is a British singer songwriter originally from Cornwall, but who now lives in Berlin. He's been around a long time, this is his eleventh studio album, but only hit my radar this year courtesy of a recommendation from my friend Ralph – thanks mate! This is a lovely acoustic-style album, with hints of the late, great John Martyn in some of the guitar licks and a passing resemblance on some tracks to Yoav, an artist that regulars may remember from 2008 when his album was runner-up. Not a bad track on this, and I particularly recommend Warm Shadow, Looking Too Closely and Blueberry Paradise if you want to sample the sound.
Arlo Parks – Collapsed in Sunbeams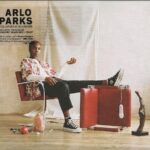 An early purchase this year, as it had been awaited for some time due to some of her excellent single-track releases over the previous 18 months. Consequently it was no great surprise that this, her debut album, was nominated for, and won, the Mercury Prize this year. Arlo, full name Anaïs Oluwatoyin Estelle Marinho, is from Hammersmith and has only just turned 21. Although her music has a tinge of R&B about it, there is much more to it than that. Consequently, I was not surprised to hear, in an interview this year, that her influences range from Otis Redding to Radiohead. This is a great album throughout and well-worth a listen.
So now to the Top Ten, again in no particular order except for the top three:
Yola – Stand For Myself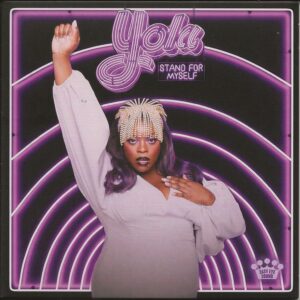 Regular readers will know I'm not a great country fan, but this album is a delight – one of those exceptions that comes along once in a while that just dares you to dislike it, but you fail entirely. Yolanda Claire Quartey, aka Yola, is a country/soul singer from Bristol, and this follow-up, like her Grammy-Nominated debut from 2019, was recorded and produced by Dan Auerbach of the Black Keys in Nashville, where Yola is rapidly becoming the rising star of that scene. It is a very varied album, with a dozen tracks ranging from country-standard-style ballads, jangly slide guitars and all, such as Be My Friend through the country-rock of Whatever You Want to out and out soul tracks like If I Had to do It All Again. Highly Recommended.
Mogwai – As The Love Continues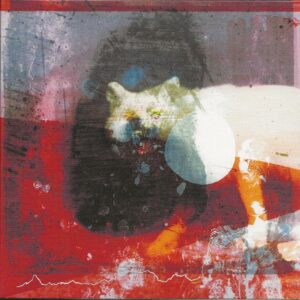 Another band who have been around a while, Glasgow's Mogwai have occasionally persuaded me to part with my hard-earned in their direction but have never fought their way onto the player as regularly as this year's As the Love Continues album – their tenth. Their style is primarily long instrumental tracks, which I suppose is somewhat passe these days, so it was even more unexpected to see them top the album chart back in the spring. Even the band themselves called it surreal – the first time they had achieved that distinction in the 25 years they have been going. It is a particularly good listen throughout, and you can get a good feel from Here We, Here We, Here We Go Forever and the only vocal track Richie Sacremento.
Field Music – Flat White Moon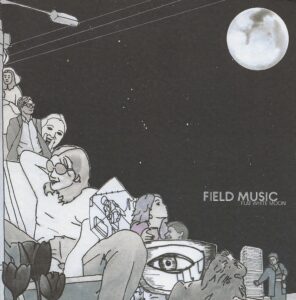 Another band that have been around a long time without coming onto my radar. Field Music formed in 2004 in Sunderland as an Indie-Guitar band, and have basically stuck with that format whilst others have deserted it and faded from the scene. Flat White Moon is their ninth studio album and without doubt will send me digging through their back catalogue in the New Year. The album breezes along nicely, with a variety of tracks that is really refreshing. Hence the album never really allows you to let it fade into the background, each track not being too long but presenting a different musical aspect that keeps your interest throughout. There are even some hints of the Beatles in there, believe it or not, particularly some George Harrison-style licks.
Toyah – Posh Pop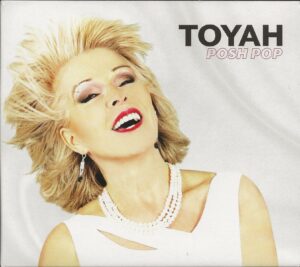 One of the phenomena of lockdown for me was the re-engagement, through new releases, with artists that featured significantly in previous annual round-ups decades ago, and whose albums from way back-then are still regular visitors to my player. Some of these re-encounters proved, frankly, disastrous, but three made it to this top ten. The first of those is from Toyah, whose hilarious weekly lockdown Sunday Lunch videos with husband, King Crimson's Robert Fripp, became a Youtube sensation. This album, however, is primarily written with her long-standing musical partner Simon Darlow, although Robert does play on some tracks under an alias. Her last album to enter my collection, Anthem, ran Phil Collins' Face Value very close all of 40 years ago and, although she has released a dozen albums since then, the last of those back in 2008, most didn't even register on my radar. This one, however, is altogether different, and as well as having a distinct resemblance in places to that 'eighties sound, features fresh, tight tracks with sharp contemporary social commentary, such as Levitate and Zoom Zoom.
Black Keys – Delta Kream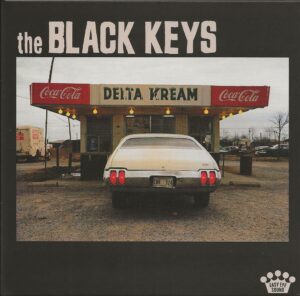 Regulars will not find it unusual to find a Black Keys album towards the fore in this annual list. But this, the tenth studio album from the boys from Akron, Ohio, is different in that it is an album of covers. But not any old covers, this is their take on some Delta Blues classics from artists like John Lee Hooker, Big Joe Williams, Mississippi Fred McDowell and Junior Kimbrough, some of which I remember listening to back in the 60s/70s. Those long-remembered originals included the two standout tracks for me, both from R L Burnside – Poor Boy a Long Way From Home and Going Down South. But, as one has come to expect from Dan Auerbach, these are not just slavish clones, they exhibit a different interpretation, but without losing that gritty atmospheric essence of the originals. Best covers album in years.
Edie Brickell & New Bohemians – Hunter & The Dog Star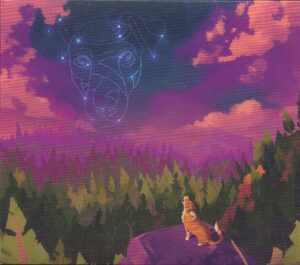 My first encounter with this band was the delightful album Shooting Rubber Bands at the Stars, an album that evokes warm summer evenings and lighter times. It ran Crosby, Stills, Nash and Young very close back in 1988 but has easily outlasted them on my regular playlist. Shortly after releasing the follow-up to that album, Edie married Paul Simon and the band disbanded. They briefly reformed in 2006, then got back together to release another album in 2017 which eventually led to this follow-up. Again, real echoes of Rubberbands, particularly in the lightness of many of the tracks like I Found You and Sleeve.
Hilang Child – Every Mover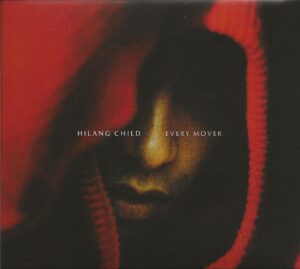 This was my first purchase of the year and, for quite a while, I thought it would be difficult to beat. Ed Riman, aka Hilang Child, is a singer-songwriter from Brighton who describes himself, quite aptly, as a soundscapist. Because that's exactly what this, his second, album does – creates a unique soundscape that ebbs and flows through the room to which he adds his soft vocals. Listening to it is a voyage of discovery, and although there are at times some perceptible underpinnings from the Indonesian side of his family tree, each track becomes a new discovery. Absolutely lovely album.
And so we come to a top three that were difficult to put in order, but the decision had to be made at some point, so here it is:
Lump – Animal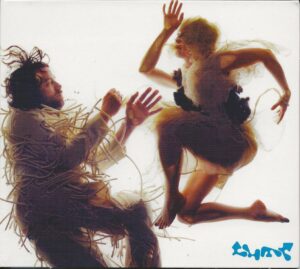 Laura Marling has become one of my favourite artists in recent years but, despite critics generally fawning over her latest solo album released last year, I found it disappointing. Then in the middle of this year along came this unexpected second collaboration with folk-rock writer/producer Mike Lindsay under their band name of Lump. This is a thoroughly original album that challenges you to really listen to it right from the opening moog-flutter on Bloom at Night. It then weaves it's way through brooding soundscapes, sometimes sinister and almost off-beat as in Gamma Ray, laid down by Lindsay then combined through his excellent production to form the ideal underpinning of Laura's clear vocals that stand above them to highlight her poetic take on life as we know it.  An album that calls you back again and again.
Lord Huron – Long Lost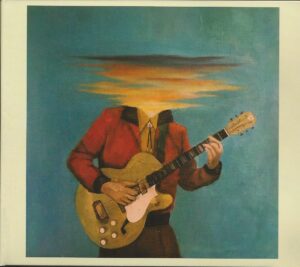 Another album that absolutely dominated my player this year is the fourth from Los Angeles Indie Rock four-piece Lord Huron. Their sound is an enigmatic blend of country rock, rock and roll and sixties surf, with hints of doo-wop and rockabilly plus ambient soundscapes floating in and out from time to time. And it works beautifully.  The album itself has a concept feel about it, with little insertions of spoken intros, applause and other sound effects that give the impression at times of being a live gig on station W-X-Y-Zee, broadcast from a half-full small bar somewhere in the midwest; it certainly is an album you want to listen to from beginning to end, even the final track which goes on for some time, but such is the pleasure from the previous ones you just let it wash over you. To promote the album when they couldn't perform live during lockdown, the band created a series of videos under the series title of Alive From Whispering Pines.  Here's one of them:
If I allowed myself a joint winner, then this year would have been the one where it would have been shared between these last two.  But I don't, so the winner is:
Paul McCartney – McCartney III Imagined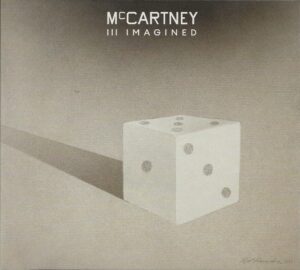 There are many stories surrounding the solo career of this half of the legendary Lennon-McCartney songwriting partnership that underpinned the Beatles, some true, some merely folklore. Including a suggestion at the time that his secretly-working on his first solo album, called simply McCartney, was the reason for the group break-up. Had that been true, then it would have been a pretty-poor reason for the loss of such a ground-breaking force in popular music because, for me, it was a forgettable album – go on then, name me a track from it without using Wikipedia. You can't, can you?
Nevertheless, it did get to number 2 in the album chart at the time, selling 300,000 physical copies.  What was innovative about that album, however, was that it was the first to be produced with the artist playing every instrument, the result being a mix of multiple individual tracks – and this was a full three years before Mike Oldfield's Tubular Bells. It was followed-up ten years later with McCartney II, recorded in 1980 in the same individual manner just months before Wings broke up. Similarly forgettable, this one topped the charts, despite selling 40,000 less copies than its predecessor, and spawned a couple of hit singles.
There then followed speculation that he would release a similar album every decade, and fans sat back and waited for McCartney III. And, as the decades rolled by, they waited, and waited, until it suddenly popped-up just before last Christmas. Yet again, I found it uninspiring as an album. Nevertheless, it went straight into the album chart at number one on Christmas Day, dropped to number 19 on New Year's Day, faded to 38 the following week before disappearing completely, like a snowflake in spring. Interestingly, that instant success was achieved on just a tenth of the physical sales of the first McCartney album.
So what is it doing here, I hear you ask? Well, this isn't that original album, but a reissue (hence the Imagined on the end of the title) with some of the original tracks remixed and others rerecorded with a number of contemporary artists, including Beck, St Vincent, EOB, Damon Albarn and Josse Homme. This has done nothing other than transform a mediocre album into an absolute stonker, that grooves along nicely throughout. I'm not going to single-out individual tracks, because every one sounds fresh and modern.
If nothing else, this shows how good the basic songwriting was in the first place, it just needed a lift that Sir Paul could no longer provide alone.  And fair play to him for having the guts to recognise that being relevant is as important in his business as being talented, and to come back for another go at the same material.
When I started this annual review in 1963, I would never have thought I would still be writing it in a different decade, let alone century. If you had told my 13-year-old self back then that, 59 years later, I would be choosing an album by a member of the very group I had selected for my personal accolade that first year, I would probably not have stopped laughing for days.
Yet here he is, still going strong – even if, this time, he had to do it with a little help from his friends.
---
I have compiled a playlist containing seventy-five of the best tracks from albums purchased during 2021, including the ones that didn't make the shortlist.  To stream the playlist on Spotify, click the logo below:

If you want to download or stream any of the individual albums mentioned, links are provided in the following table:
| | | | | |
| --- | --- | --- | --- | --- |
| | Artist | Album | Download | Stream |
| | Paul McCartney | McCartney III Imagined | | |
| | Lord Huron | Long Lost | | |
| | Lump | Animal | | |
| | Hilang Child | Every Mover | | |
| | Edie Brickell & New Bohemians | Hunter & The Dog Star | | |
| | Black Keys | Delta Kream | | |
| | Toyah | Posh Pop | | |
| | Field Music | Flat White Moon | | |
| | Mogwai | As The Love Continues | | |
| | Yola | Stand For Myself | | |
| | Arlo Parks | Collapsed in Sunbeams | | |
| | Fink | It Isn't Until It Is | | |
| | Dry Cleaning | New Long Leg | | |
| | For Those I Love | For Those I Love | | |