When I wrote at the beginning of my Album of the Year blog for 2020 that it was probably the strangest year of our lives, there were two things I was not expecting.  Firstly that, six months later, we would still be suffering the majority of restrictions imposed on our lives – particularly in the arena of live music – and, secondly, that so many great albums from 2020 could have got away from being assessed for that last blog.
Regular readers will already be aware of my ' One that Got Away ' feature most years, mentioning albums discovered too late for inclusion previously.  These often arrive as a Christmas surprise from one of my offspring or the subject of emails from regulars where a sentence commences with the words: 'I'm surprised that you missed ….'   But those can usually be counted on the fingers of one hand, and have normally had their first listening well before the end of January.  This year's crop, however, are now well into double-figures, and have kept on coming through the early months of this year – so many that the regular slot for them would potentially take over this year's blog.  So, halfway through 2021, here is a roundup plus a top ten of all those albums that got away last year.

Of course, late-discovery of an album is not confined to those issued in the previous year.  I seem to remember having to admit some years ago that a Jeff Beck album had escaped my notice for more than forty years before it was featured as that year's late-arrival!  So the first group of albums up for mention here are from previous years: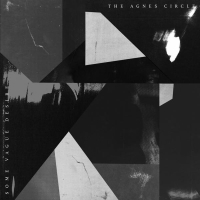 First is Some Vague Desire by The Agnes Circle.  There's not an awful lot of information on the London post-punk duo who released this debut album in 2016, and appear to have released little since, which is a real shame because they have a great deal of potential.   What stands out straight away are the Peter Hook-style bass lines and the plaintiff vocals that are not unlike those of Ian Curtis.  In fact there is a lot of Joy Division / New Order influence here, particularly on the standout track Porcelain.  So maybe they should come out of those self-induced shadows that dominate their PR photos.
Next are La Luz, an all-female three piece from Los Angeles, whose 2018 album Floating Features has sixties' surf/drag music undertones. There are elements underpinning each track of those early American instrumental bands that I first heard back then on my little transistor radio tuned into Radio Luxembourg  – The Ventures, The Surfaris, The Chantays, Dick Dale, The Super Stocks, The Duals and so on.  But this is no throwback album by any means, and maintains a very current vibe throughout.  Staying across the pond, Faye Webster is an Atlanta country singer-songwriter who had one of her tracks included in Barack Obama's favourite tracks of last year – and no that wasn't the reason I bought her 2019 album Atlanta Millionaires Club (his chosen track isn't on there), neither was the, frankly, awful album cover.  The real reason was that, despite all those various handicaps, including the constant slide guitar, this is a very listenable album.  The opening track Room Temperature sets the tone from which the rest of what is her third studio album flows along nicely and would be a pleasant companion on any road trip across the southern states.
Regular readers will know I love a good dub album, and Pound for Pound Dub Versions certainly qualifies for that accolade.  For this 2019 album the Leeds reggae band Gentleman's Dub Club teamed-up with the Cambridge-born DJ duo Nextmen, and I first encountered it when looking around for what Hollie Cook had been doing recently, who sings lead on one of the tracks here – Spooky – and whose dub album I had featured in my 2012 blog.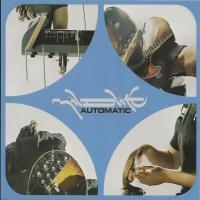 And so to 2020, and four releases, all second albums, that didn't make the shortlist, but deserve a mention, starting with Mojo Skyline by The Dust Coda.  They are a four-piece rock band from London who have a sound with a hint of Prog about it, similar to bands like Wolfmother, and the album drives along nicely throughout.   Mildlife are another four-piece, but this time from Melbourne.  Their jazz fusion sound on the album Automatic also has a retro feel to it, with more than a hint of psycho-funk – if you like Mobius Strip, you will love this.  The album only has six tracks, but all are of a good length and groove along nicely throughout.
The other two are from American singer-songwriters, Phoebe Bridgers and Becca Mancari.  Phoebe is from California and her album Punisher has quite a laid-back sound.  I particularly like Garden Song and Kyoto, the latter being a track that also featured on Barrack Obama's 2020 playlist – maybe we should be exchanging thoughts in future!   Becca is from the opposite coast, but is now based in Nashville where she also plays in the band Bermuda Triangle with Alabama Shakes' Brittany Howard.  Her album The Greatest Part has a more upbeat Indie feel to it, and the tracks Hunter and Lonely Boy are well worth a listen.
And so to ten albums that, without doubt, would have challenged for a place in the 2020 blog's final list – had I known about them earlier.  In no particular order:
Marcus King – El Dorado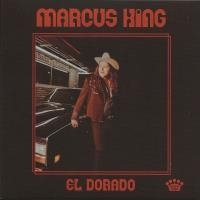 First solo album from this South Carolina rock guitarist who has previously-released several albums with his own band – their 2016 eponymous second album is also well-worth a listen.  Still only 25, Marcus is one of those artists who essentially grew up as a guitarist, debuting in his father's band when only eleven.   Unsurprisingly, the style of this album is not dissimilar to his band, but is more distinctive through the production of Black Keys' frontman Dan Auerbach, which can't have been a hinderance to it receiving a Grammy nomination either.  Tracks to try are The Well, Young Man's Dream and particularly Say You Will.
Elephant Stone – Hollow World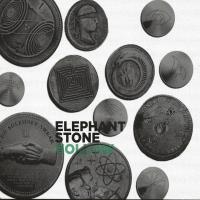 There is a distinct 'sixties psychedelic feel about the sound of this Montreal band, doubtless assisted by their frontman's Indian heritage and consequent use of traditional instruments, but also by the fact that it is what is now an almost extinct genre – a concept album.   It is even split into two sides, entitled The Beginning and The Ending, but deals with a very modern subject, the discontentedness and disengagement among social-media users – hence the 'hollow' bit.  Obviously it is an album that needs to be listened to in it's entirety, but if you want a good sampler track listen to Harmonia or Fox on the Run.
The Big Moon – Walking Like We Do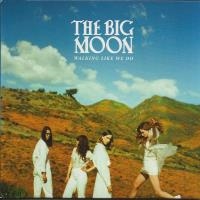 This all-female four-piece from London had their first album shortlisted for the Mercury prize in 2017, but it was not a huge commercial success.  This follow-up is a definite step up from that early work, and it was no great surprise to see it reach the Top 20 in the UK charts, although it received very little critical attention – such are the peculiar mores of the UK music media.  Well, to hell with them anyway, because there are some great Indie tracks here, particularly Your Light, Don't Think and Waves.
There aren't too many Canadian Country Rock artists, let alone who have made the breakthrough into the mainstream other than Shania Twain.  Well, let me introduce you to the next one who has the capability to make that crossover, and clearly has plenty of friends in Nashville who are prepared to support him, like Travis Tritt and Theory of a Deadman's Tyler Connolly.   There is no pretention here, just good solid songs impeccably performed, of which the standouts are Devil's Grin, Outlaws & Outsiders and Blame it on the Double.
Catherine Anne Davies & Bernard Butler – In Memory of My Feelings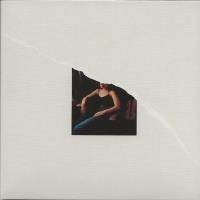 Can't say I have ever been a great fan of the band Suede, but their lead guitarist Bernard Butler has made significant contributions to several favourite albums in my collection.  He produced Duffy's debut album Rockferry, and The Sound of McAlmont & Butler is still a regular on the player 25 years on from first hearing.  Then out of the blue comes another collaboration, this time with Welsh performer The Anchoress, aka Catherine Anne Davies.  And like a lot of albums that you never expect, this is a real gem especially the tracks The Breakdown,  Sabotage (Looks Easy) and the title track.
Róisín Murphy – Róisín Machine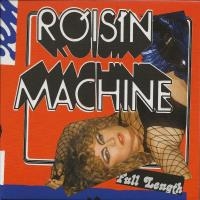 It seems incredible to think that the last Moloko album was released nearly 20 years ago, but their lead singer has certainly not been taking it easy since.  In this, her fifth, solo album she returns to the disco vibe of those early Moloko albums, teaming up with house legend Maurice Fulton (remember Crystal Waters' Gypsy Woman – that was one of his early productions) and the result is a really great dance album.  Pretty much all of the tracks are 12-inch edits, of which, in particular, Simulation, Something More and Narcissus will keep you on your improvised dancefloor for their full-length
Blues Pills – Holy Moly!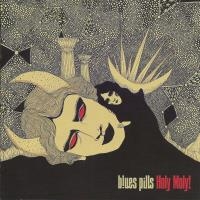 This is the third studio album from this Swedish rock band.  Despite a change in personnel before it was recorded, it still has the retro feel of their previous records.  Not a bad track on this album, which starts as it means to continue with the opening track of Proud Woman, featuring Elin Larrson on lead vocals.  She gives the sound probably more a sixties-America vibe, with particular echoes of Janis Joplin in Dreaming My Life Away and Grace Slick on Rhythm in the Blood.
Laura Veirs – My Echo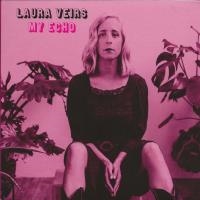 Yet another American singer/songwriter in this blog, this time from Portland, Oregon.  And one with a body of work stretching back over twenty years and a dozen albums, so it is somewhat difficult to understand how she has not been on my radar previously.  But she is now, due to this rather lovely album that appears, at first listening, to just drift along in the background through a series of beautifully-crafted and melodic songs ideal for evening listening.  Then you suddenly realise you are humming away at one or other of them and before you know it, it is back on the player drifting along in the background all over again, and again, until you realise that it is everything else that has drifted into the background and you are only concentrating on the music.  Recommended tracks include Turquoise Walls, Memaloose Island and Burn Too Bright
When Rivers Meet – We Fly Free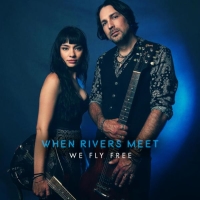 Somehow you don't expect Brightlingsea in Essex to produce one of the more exciting new blues/rock bands to emerge in recent years, but that's exactly what has happened here.  When Rivers Meet are husband and wife duo Grace and Aaron Bond who have a sound some American bands would die for, with which they have produced an absolutely stonking debut album.  So much so that they have recently scooped four 2021 UK Blues Awards including Blues Band of the Year and Blues Album of the Year.   The album opens with a real stomper in Did I Break the Law then, even with constant variance in tempo, doesn't let you go until the last bars of the final, and title, track dumps you exhausted on the sofa crying for more.  Stunning!
Hurts – Faith
This Manchester duo of Adam Anderson and Theo Hutchcraft have, again, been around for some time – this is their fifth album.   I stumbled across them when one of my kids' gave me a DVD set for Christmas that contained 200 Landmark British Music Videos over the last fifty years.  The third disc features dance videos, one of which was for Lights, a track from this band's 2015 album Surrender.  Having enjoyed listening to that album a few times, I decided to explore their latest work, which brought me to this superb album.
It is interesting that Lights video was classed as dance, although it does feature a punch-up in a club I suppose.  Some of their tracks could cross-over, but I wouldn't put the band firmly in that genre – they are really towards the synth-pop end of indie, but more for an NME audience than Radio One.  This album does not have a bad track among the very-varied content, including several instant ear-worms like Slave to Your Love, Voices and the outstanding White Horses.  Consequently, it remains a constant companion even six months after first listening and against all the latest 2021 albums coming-in, and would undoubtedly have challenged for the 2020 top spot, had I been aware of it in time.
---
I have compiled a playlist containing fifty of the best tracks from these albums, including the ones that didn't make the shortlist.  To stream the playlist on Spotify, click the logo below:

If you want to download or stream any of the individual albums mentioned, links are provided in the following table:
| | | | | |
| --- | --- | --- | --- | --- |
| | Artist | Album | Download | Stream |
| | Hurts | Faith | | |
| | When Rivers Meet | We Fly Free | | |
| | Laura Veirs | My Echo | | |
| | Blues Pills | Holy Moly! | | |
| | Róisín Murphy | Róisín Machine | | |
| | Catherine Anne Davies & Bernard Butler | In Memory of My Feelings | | |
| | Elephant Stone | Hollow | | |
| | The Big Moon | Walking Like We Do | | |
| | Cory Marks | Who I Am | | |
| | The Agnes Circle | Some Vague Desire | | |