Selecting my Album of the Year 2019 was a lot more difficult this year, as there was a lot of good music about.   Although some of it was from a selection of new artists, this was a small cohort in relation to the number of old friends whose new offerings found their way onto the player this year.
Having said that, there were also some notable absences from the purchases of acts I have followed for many years, who also released albums this year.   Old favourites that couldn't raise my interest beyond a tentative listen included Hozier, Chemical Brothers, Morrisey, Santana, Madonna, Kaiser Chiefs, Sheryl Crow, Bat for Lashes and Stereophonics.   Others survived the tentative listen test, only to be rejected fairly swiftly in the shortlisting process. 
These included Unkle's The Road Part Two which, as a double album, was really parts two and three, neither of which gathered much momentum from the equally underwhelming part one of a couple of years back.  Keane made a return with Cause and Effect which, bearing in mind the problems suffered by lead singer Tom Chaplin in recent years, is a creditable effort, although nothing like their early potential.   Elbow are one of my favourite bands, so are always purchased unheard, and although Giants of all Sizes turned-out to be a good listen, it failed to muscle its way on to the player regularly.  Similarly, Raconteurs eagerly-anticipated return with Help Us Stranger faded away after a few weeks of regular playing.
Then there was Coldplay.  Regular readers will know I have found them to be blowing hot and cold over the past ten years or so, and you will not be finding a review of  Everyday Life here which, apart from the single, is a fairly dour old offering.  Not only that, it is supposed to be a double album, with accompanying price-hike, but in overall length falls short of some of their earlier single albums.  Split into two halves, entitled 'Sunrise' and 'Sunset', from what I heard before I gave up, it certainly sounded more like they are heading for the latter.
But none of those, not even Coldplay, were my 'Disappointment of the Year'. That accolade goes to the BBC for their cynical treatment of some old favourites.   Top of that list is Six Radio, the channel that used to occupy most of my daily radio time whilst writing.  As I tend to write between ten am and six pm, that meant Lauren Laverne in the morning, Radcliffe and Maconie in the early afternoon and Steve Lamacq early evening. A really varied playlist was guaranteed daily from those four, and formed a good basis for exploring not only new music, but some gems missed from the past.
Having failed to kill-off Six a few years back, thanks to a listener campaign, their new controller has clearly found a way to achieve it by alienating regulars with a new schedule.  So Radcliffe & Maconie went to Saturdays, replaced by the awful Shaun Keaveney with his banal self-centred banter but little music.  Lauren has gone to breakfast and consequently has to play more 'mainstream' stuff, and in came the soporific Mary Ann Hobbs with interminably-long mixes of what, sometimes, can only be described as interplanetary whale music.  Steve Lamacq has, thus far, survived, but for how long?
In their place, I had a brief flirtation with Spotify's recommended playlists but, let's be honest, their systems just use what you choose to create an algorithm that gives you what you already chose – next to hopeless on the new music front.  So I have embarked on a search of the DAB and Internet wavebands for replacements, which is proving quite interesting.  Thus far, the two NME Channels and Radio X have proved fairly regular ports of call, the latter of which you can blame for the re-emergence of more rock music in this year's selections, but also turned-out to be where most of the least-PC DJs appear to have gone after the mainstream channels were taken over by legal suits.
But it wasn't just Six – what on earth have they done to Later with Jools?  Presumably, this co-presenter stuff is a precursor to it becoming exclusively guest-presented as a chat show, meaning it is also not long for this world either, presumably destined to disappear with a whimper (as opposed to a whisper) a-la Whistle Test all those years ago.  The Glastonbury TV coverage this year was dreadful, concentrating on the main stages and featuring barely anything from the likes of John Peel or BBC Introducing, even in the round-ups – and what new artists they did feature were virtually exclusively female.  And to complete the hat-trick, we lost the best show on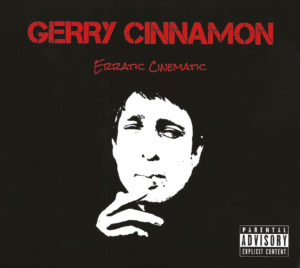 radio – Danny Baker on Five-Live Saturday mornings always started the weekend with a smile but, as the corporation's policy now appears to be to make us as depressed as possible, that went on the first mildly-tangible excuse.   Kenny Everett used to call them the Broken Biscuit Company – having lost Bake-Off, I doubt they could even manage that anymore.
Radio X was the source of this year's 'One That Got Away' – Gerry Cinnamon's 2017 debut album Erratic Cinematic.  Regular readers will know I am not a great fan of The Proclaimers, so when a Glaswegian folk singer-songwriter with a broad Scottish accent comes on the airwaves I am likely to be reaching for the channel-change button fairly swiftly.  But I just love this album.   There are only nine tracks, and it lasts little more than half an hour, but it is total pleasure all the way through, especially the opener Sometimes and the stand-out, and perfectly named, Belter.
But the story here is not one of instant fame, as it is nearly ten years since a band called The Cinnamons, fronted by one Gerard Crosbie, released their debut EP.  It didn't get anywhere, so Crosbie went solo as Gerry Cinnamon playing open-mics around Glasgow, progressing to small venues where his gigs regularly sold-out purely through word of mouth.  This developed to appearances on small stages at Scottish festivals, eventually culminating with a main stage set at TRNSMT last year.  This year he supported Liam Gallagher in a one-off gig in Dublin, which resulted in him being signed to support Liam on his Australian tour next year.  A new album is due in April next year, to be promoted with a solo tour including a gig at the 50,000 capacity Hampden Park, which sold out in hours.  And yet, you've probably never heard him on mainstream radio, and one has to ask why – especially as his set had the largest attendance in, and spilling outside of, the John Peel stage at Glastonbury this year, but didn't even feature on the BBC's coverage!
Quite a few gigs this year, starting in January with Nathaniel Rateliff & the Night Sweats (see separate blog) then during the spring Wildwood Kin at the Fleece in Bristol, followed by Noel Gallagher at Cardiff Castle, supported by Boy Azooga and Gaz Coombs, which was a really excellent night.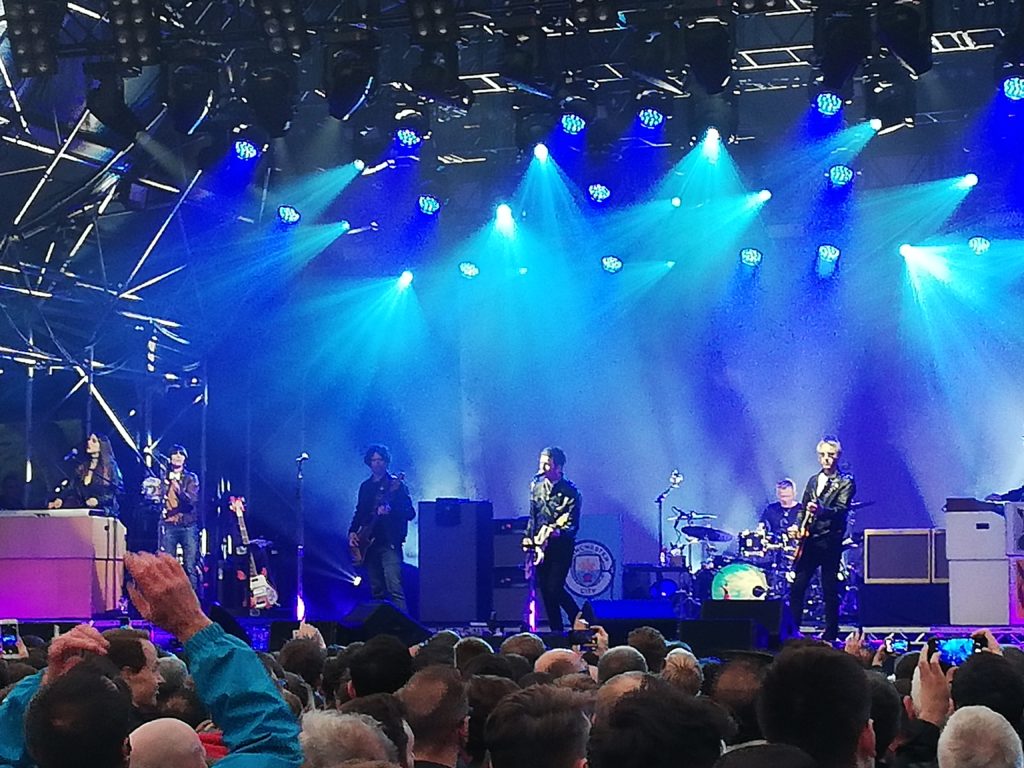 Then we caught a couple of Fringe gigs at Bath's Old Theatre Royal, Curtis Eller's American Circus (see separate blog) and Ronnie Lane's old backing band, Slim Chance, who are still a great night out.   Summer included Foals at Bournemouth International Centre, of which more later, then a long-awaited comeback gig by Sam Eason in a tiny hall outside of Bath.  Autumn brought Jesca Hoop at the Fiddlers in Bristol, then 'down the Pav' for the first time in fifty years for Bombay Bicycle Club's tenth anniversary tour.
Before moving on, for those of you new to this, my 57th, annual wander through my contemporary musical experiences, I have selected a personal album of the year ever since I started buying vinyl in the early 1960s.  For the featured albums, the self-imposed criteria are that I must have a copy in my collection that has been purchased during the year, the album's UK release date has to be in the year being reviewed, and the list can contain no compilations or live albums.   So, before we get to the top ten, a quick look at some albums that made the longlist, but did not progress further:
I first heard Nilüfer Yanya on an Australian internet station when we were down under a couple of years back.  When I looked her up, it turned-out she is from Chelsea, so once again I had gone halfway around the world to find a homegrown talent, bringing back memories of how I first encountered Imogen Heap over 20 years ago on an FM channel driving across an Indian reservation in Oklahoma!   Miss Universe is Nilüfer's debut album, and is a bit of a curate's egg really, mixing great tracks like Paralysed and Heat Rises with some fairly banal spoken links.   Freya Ridings is another new singer-songwriter from London, Palmers Green this time.   As well as featuring her latest hit, Castles, her eponymous debut album also includes her breakthrough chart single from a couple of years ago.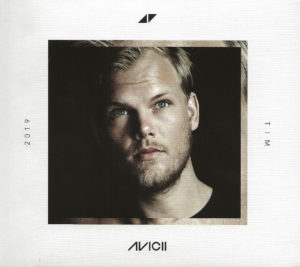 TIM is the posthumous third album from Swedish DJ Avicii that he was working on before his tragic suicide last year.  There were already collaborators who had worked on individual tracks, including Aloe Blacc, Imagine Dragons and Chris Martin, and they all agreed to help finish the album off.  So although the end result, perhaps understandably, lacks the vital spark of the previous ones, it is still a fine tribute to another musician lost too early.
The S.L.P. is the solo project from Kasabian guitarist, and songwriter, Serge Pizzorno.  It is therefore no surprise that, musically, it is of a similar style.  That's not a bad thing, however, and Serge wanders his way through a fairly eclectic mixture of tracks ranging from the Eastern European atmosphere of the opener Meanwhile … in Genoa to collaborations with the likes of rapper Little Simz on Favourites.  However, it has to be said that, other than the stand-out tribute to Wu Tang Clan The Wu, the more driving tracks really would have benefited from being fronted by Tom Meighan.
Two albums from old favourites that did make it to the longlist both qualify for the accolade of 'long-awaited return'.   Twenty-one years after the release of their last album of new material, The Specials released Encore in early February.   Of the ten tracks, three are covers – Blam Blam Fever, a new version of The Valentines' 1967 Gun Fever, The Equals' 1970 Black Skinned Blue-eyed Boy and Fun Boy Three's 1981 single The Lunatics.  The other seven are all new tracks, of which easily the best is Vote For Me which definitely echoes the early political commentary of their music.  If you go for the deluxe version, it adds a CD of Live recordings from gigs in 2014 and 2016.
The other is The New Adventures of P P Arnold.  This must surely qualify her for the Guinness Book of Records as the longest gap in solo album releases, at 51 years after her previous studio album, Kafunta, in 1968.    I had a real soft spot for Pat Arnold back in the 'sixties, and it wasn't just because of the music!  Some reading this may actually remember her chart singles First Cut is the Deepest and Angel of the Morning, but they were ballads.  She actually came to my notice first as an Ikette, singing backing vocals on tracks like River Deep, Mountain High, and then also as a backing singer with the Small Faces, particularly on Itchycoo Park and the fantastic Tin Soldier.   Although she never had the major solo career she deserved, she alternated between appearing in stage musicals and being a  session vocalist, over the years popping-up from time to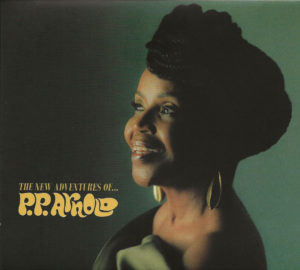 time in the credits of album tracks including Peter Gabriel's Sledgehammer and The KLF's 3am Eternal.    She also toured with the likes of Geno Washington, Jimmy James, Humble Pie, Steel Pulse, Eric Clapton, Ocean Colour Scene and Roger Waters.
This new album is produced by another lifelong enthusiast, Steve Craddock from Paul Weller's backing band.  Although primarily new material, the tracks are all rooted in her 'sixties soul era, such as Baby Blue which, if you close your eyes, you can imagine being sung on the small stage of a disco club of the time. The only track where she allows a more modern take is Hold on to Your Dreams, which works so well that she really should have included more of this genre.   Because of this, unfortunately, the album does tend to drift away and, at fifteen tracks, is a tad too long.   Maybe the next album will be better, but don't wait another 50 years to make it Pat, huh?
So, let's get to this year's top ten, as usual in no particular order until we get to the top three:
Corridor – Junior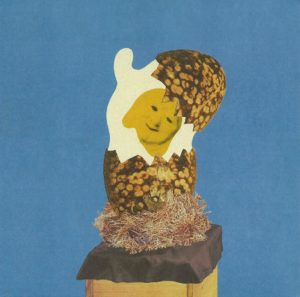 This somewhat eccentric third album from Montreal band Corridor is, like the previous two, recorded in French.   Nevertheless it is very inventive, with styles varying from anthemic to whimsical, so that each track becomes a new musical surprise.   Basically a four-piece band, it is the drumming of Julien Bakvis that dominates several of the tracks, particularly through his driving rhythms on Goldie and the infectious standout track Pow. Then they slow it down a bit and add jangly twelve string backings and echoing voices to get a completely different, almost sixties, vibe on the likes of Topographe and Agent Double.  You will either love or loathe this album, but for me it is tout simplement fascinant.
The difficult third album has turned-out to be a breeze for Michael Kiwanuka, and gives him the hat-trick of appearances in my top ten.   His relaxed writing style is maintained, with perhaps a bit of a sixties vibe on some tracks like Living in Denial and Hard to Say Goodbye, but his more rhythmic persona is maintained on You ain't the Problem, Rolling and the fabulous Hero.    This album doesn't perhaps have the instancy of Love & Hate, or an epic track like Cold Little Heart, but it is definitely a 'grower'.
The Black Keys – Let's Rock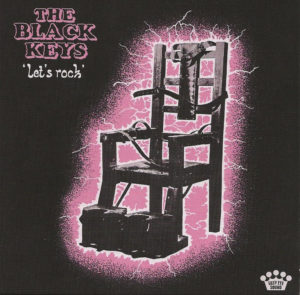 Ohio's Black Keys are another band whose albums have featured here regularly, but it's been more than five years since their last album, the fabulous Turn Blue.   It would be fair to say that it was always going to be difficult to follow that one, but this isn't a bad attempt by any means.   The stand-out tracks Lo/Hi and Go are typical of the band's repertoire, but there are some interesting nods to other acts, such as Fleetwood Mac on Tell Me Lies and Gerry Rafferty on Sit Around & Miss You, enough to make you wonder if there isn't a bit of an 'influences' tribute vibe going on here.   Not that it matters, because the overall result is a nicely balanced album that easily becomes a regular play, particularly in the car.
Tom Walker – What a Time to be Alive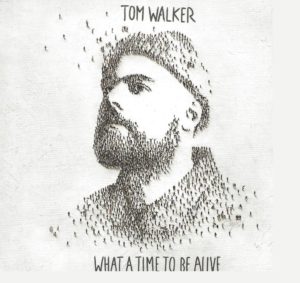 This may be the debut album from this Cheshire singer-songwriter, but it actually features some tracks originally released nearly three years ago.  Such is the lot of up-and-coming artists these days that they need a number of hit singles, plus win British Breakthrough Act at the Brits, before their label will invest in a first album, meaning there is often an air of familiarity around that first listening.   Not that it matters here, because all of the tracks are strong, from the hit singles Just You and I and Leave a Light On, to the previously unreleased How Can you Sleep at Night?   His style varies nicely between the acoustic/folky Fade Away through the mildly hip-hop Angels to the pure blues of Cry Out.   From the result, the record label needn't be reticent about a follow-up.
Amazons – Future Dust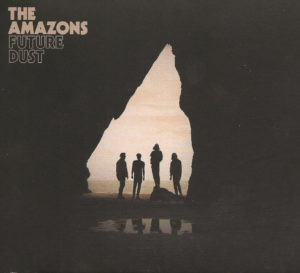 The second album from this Reading four-piece follows-on from their eponymous debut in 2017, which made it on to the longlist that year.   Although the tracks were all good, the problem I had with that one was the production quality was not what it could have been, suffering primarily from overuse of volume which tended to distort the whole result, making it difficult to listen right through.   Not so this album, which maintains their re-interpreted driving 'seventies rock style but with a quality of sound that makes it difficult to remove from the player. From the fantastic opener Mother, through Fuzzy Tree, Doubt It and Dark Visions, the pace is maintained right to the final track Georgia that has an acoustic opening with more than just a casual nod to the Eagles.    Great stuff!
Liam Gallagher – Why Me?  Why Not?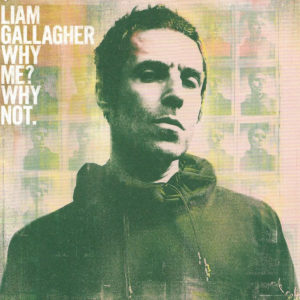 When I first saw this album title, I couldn't help thinking of errant striker Mario Ballatelli, who used to play for the Gallagher brothers' beloved Manchester City, and had a similar slogan emblazoned across a t-shirt he wore under his playing shirt.  Because, although there is undoubted talent in both individuals, there's also something inherently self-destructive about them.   Nevertheless, Liam has, without doubt, one of the most-distinctive rock voices of all time, but since walking out on one of the most successful bands ever, a success more than partially due to his vocals, he has done very little of any merit.   So, taking all that together, I didn't hold-out much hope for this album.  How wrong can you be?
OK, there's a lot of Oasis (nothing wrong with that) about tracks like Shockwave and Halo and some of the songwriting is a bit derivative, such as on Now that I've Found You, but the result is still a great listen.  He even manages a dig at Noel on One of Us.  However, the album doesn't quite maintain its early pace through to the end, which is the only reason it didn't quite make the top three.
Tash Sultana – Flow States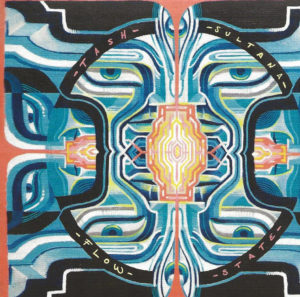 There are a lot of 'YouTube sensations' these days, but few make it through into the mainstream.   But 24-year-old Tash Sultana, from Melbourne, is one of those.  OK, you may not have heard about her, yet, but you will (and remember, you heard it here first), because this girl can play a guitar – oh boy, can she play a guitar!   Plus a lot of other instruments as well. When my daughter sent me the link below earlier in the year, I didn't notice the view count at first, although I did ping the dog wandering in to see what was going on and the lovely way her mother peeps round the door halfway through to get it to come out again before causing any chaos.
From this, I spent a good hour or more watching other links to witness an artist playing electric and acoustic guitar – I particularly recommend the 7 layers Sessions version of Blackbird – getting better and better as time progressed, then some more time looking at her story to find that, from this video and its 60 million-plus views, she has gone on to sell-out stadia around the world.   And yet, have we seen or heard her on our mainstream broadcast media – of course not!
It took me some time to find the CD, but it was well worth the effort, as it has been a constant companion since, with the standout track being the almost ten-minutes of Blackbird.   The style varies from the laid-back jazzy-feel at the start of Cigarettes, to the neck-wringing rock guitar solo at the end, plus a bit of hip-hop thrown in for good measure.  I understand she may be coming to the UK next year; if so, you will find me at the front of the ticket queue.
So to the top three: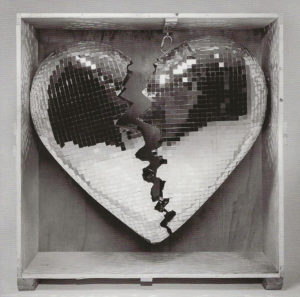 Mark Ronson – Late Night Feeling

Over the last twenty years or so, Mark Ronson has produced around seventy albums for artists as diverse as Amy Winehose, Adele, Robbie Williams, Kaiser Chiefs, Paul McCartney and Queens of the Stone Age.  An accomplished DJ and musician in his own right, he has managed to shoe-horn the occasional album of his own into that demanding schedule, of which this is the fourth.
Like number two, Version, featured in this top ten back in 2007, it comprises tracks produced in collaboration with artists he has worked with on their solo projects. Unlike Version, which was primarily covers, this album is mainly new material, all with dance grooves of varying tempos.   It is, without doubt, a slow grower and, who knows, if it had been released earlier in the year it may even got even higher in this year's list.
Every track is a banger, in particular Don't leave me Lonely, one of three tracks featuring Yebba on vocals; Nothing Breaks Like a Heart, featuring Miley Cyrus, is probably the most well known.  Lykke Li features on two, including the title track,  but my favourite is probably Truth with Alicia Keys and Artful Dodger.  If you enjoy the occasional groove around the kitchen while doing the washing-up, this is the album for you.
Foals – Everything Not Saved Will Be Lost Parts 1 & 2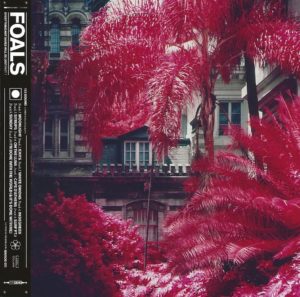 Regular readers will know that Foals are among my favourite bands, and all of their albums to date have featured here over the years.  OK, you may be asking why there are two album sleeves here.   The answer is that this double album was released in two halves, Part One in March and Part Two in October.   Now, I have nothing against double albums, but from the point of view of anyone's main criteria by which anything is considered as a classic album – that there is not a bad track on it – doubling the content considerably increases the potential for falling short of that accolade.   In fact, no double album has ever been my Album of the Year, but this one came damned close.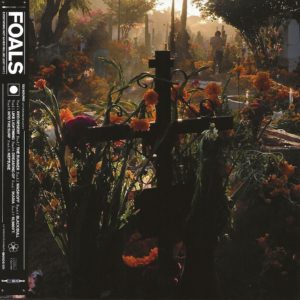 The other problem with double albums is that playing them from start to finish is a major commitment of one's available listening time and, certainly when listening to a vinyl version, one disc (usually the first) will become more familiar, meaning you tend to ignore the other.   There may be several reasons why it was decided to release this project in two halves – they needed more time with the second half, the record label was on their backs for a release, or it was purely a marketing gimmick.  Most likely it was the latter, as I can't remember a phased-release happening previously.  If by the listening criteria above, disc two is likely to suffer less listening time anyway, then putting seven months between them barely helps – especially if the tour playlist only features one disc two track as a teaser.
Regardless, Part One is an absolute stonker of an album, and formed the basis of the gig we saw at Bournemouth International Centre in June, one of the best we have been to in the last few years.   There really isn't a bad track on it, but if I had to choose standouts they would be Exits, In Degrees, Syrups and On the Luna.   Part Two isn't bad, far from it, but it lacks the consistency of Part One and the only real standout tracks are The Runner and Black Bull.   So, Part One alone was a real contender for Album of the Year, but add Part Two and it falls back.  Alternatively, had they added the tracks The Runner and/or Black Bull to Part One they would have had a potential classic album.    Sometimes marketing gimmicks simply detract.
Which might suggest that my 2019 Album of the year was won by an own goal from second place, but it didn't – being a potential classic in its own right.  It is :
Sam Fender – Hypersonic Missiles
25 year-old singer-songwriter Sam Fender, winner of the 2019 Brits Critics Choice award, has produced possibly the best debut album in years.  Which is the reason why, for the first time in many years, I made a specific trip to the record shop to buy it on the day of release.   And I wasn't disappointed.
All the tracks are great, best indicated by seven of the thirteen having been released as singles.   Once again, these various singles have featured all year long on secondary and internet radio stations, but very little on mainstream media – until the album shot straight into the number one slot when it was released in September and caused a momentary flurry of interest.
But these songs are not full of backbeats and candycane lyrics, like many of the newer crop of manufactured chart acts at the moment.  Instead they feature the experiences of a working-class lad growing-up in North Shields on Tyneside, whose main songwriting influence has been Bruce Springsteen – another who wrote about escaping a rundown coastal town.   The music is powerful, the lyrics more so.  Sam sings about male teenage suicide rates in Dead Boys, the unbreakable cycle of poverty in Saturday, getting away from it in Leave Fast, rough sleeping in Two People and one night stands in Will We Talk?  – and much much more, all dovetailing together uncomfortably well.    Perhaps that's why the mainstream find these tracks so difficult.
It is always satisfying to catch a future superstar, because that's what we have here, early in their career at a small venue.  We had tickets for his gig at the O2 Academy in Bristol this month, which would have been a great way to finish the year, but it had to be postponed due to his contracting laryngitis.  But it has been rescheduled for the end of January so, hey, a great start to next year instead!
---
I have compiled a playlist containing fifty of the best tracks from albums purchased during 2019, including some that didn't make the shortlist from The S.L.P, Curtis Eller, Freya Ridings, P P Arnold, The Specials and Elbow.  To stream the playlist on Spotify, click the logo below:

If you want to download or stream any of the individual albums mentioned, links are provided in the following table:
| | | | | |
| --- | --- | --- | --- | --- |
| | Artist | Album | Download | Stream |
| | Sam Fender | Hypersonic Missiles | | |
| | Foals | Everything Not Saved Will Be Lost Part 1 | | |
| | Foals | Everything Not Saved Will Be Lost Part 2 | | |
| | Mark Ronson | Late Night Feeling | | |
| | Tash Sultana | Flow States | | |
| | Liam Gallagher | Why Me? Why Not? | | |
| | Amazons | Future Dust | | |
| | Tom Walker | What a Time to be Alive | | |
| | The Black Keys | Let's Rock | | |
| | Michael Kiwanuka | Kiwanuka | | |
| | Corridor | Junior | | |
| | Gerry Cinnamon | Erratic Cinematic | | |
| | P P Arnold | The New Adventures of P P Arnold | | |
| | The Specials | Encore | | |
| | The S.L.P. | The S.L.P. | | |
| | TIM | Avicii | | |
| | Freya Ridings | Freya Ridings | | |
| | Nilüfer Yanya | Miss Universe | | |