2009 was not a vintage year for new music; in fact for the most part it was a somewhat uninspiring end to what has been a most interesting decade of diversion and innovation.   Which is primarily the reason for the unusual lateness in reaching a final decision on my Album of the Year 2009 ; a delay, I am pleased to say, brought about by a sudden rush of better-quality material at the end of the year, the result of which is a somewhat more pleasing top three albums than appeared likely in October.
Most purchases are, nowadays, invoked after seeing or hearing a live performance.  Radio's 1, 2 and 6 are featuring ever-more studio sets, and on TV there is expanding festival coverage, plus regular series like 'Live at Abbey Road' and good old Jools.   We managed to get to more gigs as well this year, although these were predominantly catching-up with old favourites that we hadn't yet seen 'in the flesh', or simply wanted to see again.
We started the year with four gigs in the space of a few weeks.   First-up was Grace Jones at the Colston Hall, who consequently took the crown of the world's best currently-performing Grandma away from Tina Turner.  Not only did she sound little different from that disco-diva of the seventies, she also looked equally as good as she did then, which is just as well for a 62-year-old who was often wearing little more than an over-extravagant hat!
Then back-to-back visits to the O2 to see Keane – even better live than their excellent DVD of the previous tour suggested – and Snow Patrol.   We have been trying for years to get to one of the latter's gigs, unsuccessfully, but they were worth the wait.   After that back to the Colston Hall for another helping of Elbow, who were on top form, as were their support, more of whom below.  Other than that, there were not many worth a mention.  Even a trip to Bournemouth to see Michael McIntyre turned out to be a damp squib when he failed to keep many plates in the air at once, an ability the modern stand-up comedian is somewhat naked without.
As far as purchases are concerned, this year was almost exclusively confined to new (or newly-discovered) talent, with only one follow-up album making my top ten.  It also contains more dance-orientated albums than in recent years, perhaps indicating that genre's ability to maintain consistency while others sometimes need to pause for breath.   So here is that Top Ten, in no particular order except for the top three at the end:
The only previously-purchased artist that managed to sneak into this year's selection is Natasha Khan, better known as Bat for Lashes, who earned her second Mercury nomination with this album.  Her atmospheric first album, "Fur and Gold", featured in my 2006 round-up and, if anything, this follow-up is more accessible, although still more a late-night album than one to help you tear-up the fast lane.  Stand-out tracks are 'Moon and Moon' and 'Daniel'.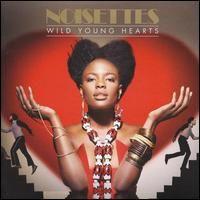 Noisettes – "Wild Young Hearts"
Second album from this London dance band, one of several now taking their own slant on the early stax/chess/motown sounds, but giving them a much more contemporary feel.   Whereas their first effort in 2007 barely caused a ripple, this one jumped straight out of the selection box with three hit singles, by far the most successful being 'Don't upset the Rhythm' which singer Shingai Shoniwa always performs entertainingly live.
A somewhat more mellow sound to emerge from Seattle than the grunge and hard-rock sounds we have become accustomed to since the early '90s.   This debut album has a somewhat mountain-feel to it and features excellent harmonies, a-la CSN&Y.  Those of you who heard their successful single 'White Winter Hymnal' all over the radio earlier last year may be encouraged to know that it is not the best track on the album, which is consistent throughout.
The debut album from this Swedish electronic-pop trio has a very infectious, current dance feel to it, and is therefore very difficult to keep out of the CD-player for long.   Which isn't surprising when you find-out that two of the band have already won a Grammy for best dance recording in 2005 for Britney Spears's 'Toxic'.   The only question, therefore, is why did it take them so long to realise they could perform their own music better themselves?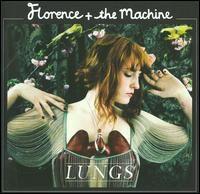 Florence & the Machine – "Lungs"
This album took some time to get into, but the powerful nature of the tracks and of Florence's performances – even more impressive live – come through the more you listen to it.  Another impressive debut.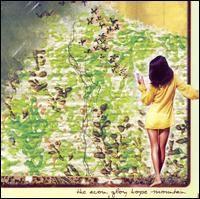 The Acorn – "Glory Hope Mountain"
Canadian folk-indie band that supported Elbow on their tour last year.  They were that good live, that I bought the album there and then in the foyer, and it still sounds as good nearly a year later.  Every track is excellent, 'Crooked Legs' particularly so.
Paloma Faith – "Do you want the Truth or Something Beautiful"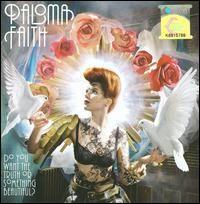 Yet another fine debut album from a London artist suggests that the capital is having a bit of a renaissance right now, after decades of domination by the provinces, particularly in the female artist category.    More interesting, however, is the variance in styles that they use, and Paloma Faith's is very much show-oriented.  Listening to the album, it comes as no surprise that she lists Billie Holliday, Ella Fitzgerald and Frank Sinatra among her influences, but the great thing is that they remain as such.
This is not an album of pale imitations, but a strong statement of a personal style that is both individual and classy.   This emerges even more strongly when she performs live, and in her interviews she comes across as highly-intelligent, and far more mature and grounded than we have come to expect from a 24-year-old pop-singer in these days of celebrating the mundane.  I have little doubt that this is just the start of a long and successful career, especially if it develops into stage and cabaret.
So to the Top Three, which, for myself at least, all arrived late in the year: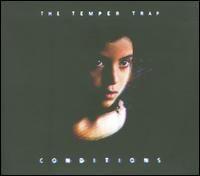 3. The Temper Trap – "Conditions"
This four-piece from Melbourne (ah well, never mind) are one of what is, by all accounts, quite a number of new bands headed our way from Australia in the next few months.  Their style is very-much percussive-based in the Coldplay/Snow Patrol/Keane mould, but has an individual edge that is unmistakeably their own. There's not a bad track on this album, which is just the right length and, refreshingly, ends with an instrumental.
2. Smoove & Turrell – "Antique Soul"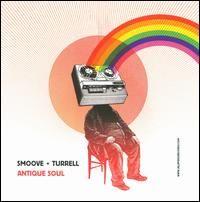 As the title suggests, this is another retake on sixties/seventies soul music.  What it isn't is just a mild re-interpretation of classic songs, a-la Mark Ronson, but (with the exception of a good cover of Yazoo's 'Don't Go') it's all new material put together by a Geordie duo – Smoove (aka Steve Moore) a highly-rated DJ; John Turrell a soul singer.
The basis is not Detroit or Memphis – well not directly in any case – but good ol' Northern Soul as worshipped in our UK dancehalls for more than forty years.  The result is a very fresh sound with enough of a retro feel to turn every track into a floor-filler.   Whilst I would agree that this album could have potentially-embarrassing results in the hands of an unsuspecting wedding-reception DJ, it most definitely is one that you won't want to take off the CD-deck once you've heard it.   The only problem you may have is finding the CD, as it was only a limited-edition, but it is available on download from all the main websites.
1.  The Decemberists – "The Hazards of Love"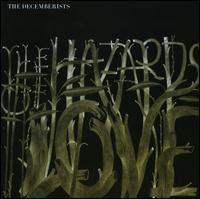 Regular readers will know that I am a long-term fan of Prog-rock, concept albums, and tracks that take up one entire side of a 33rpm record.  In other words, as some of my friends have cruelly observed, an old musical dinosaur who yearns for the return of a past age when dies were tied, the flares on jeans were as wide as the wearer's self-induced grin, and hair was almost as long as one of Rick Wakeman's sequinned capes.
Well, guilty as charged yer 'onour, and if my sentence is to be locked up in a padded cell with an old Dansette plus a pile of Moody Blues and Colosseum albums, then I shall take my punishment stoically.
But wait m'Lud, we have new evidence; listen to this album, which is defence exhibit number one.   Is that not a dark storyline you are picking-up?  Isn't that riff resurfacing on every fourth track; and that one; and that one as well?   Is that not a whiff of Wishbone Ash you can detect in the atmosphere?  And look here – the date on the cover; it says 2009.
Members of the jury, I submit to you that this genre is not dead, indeed it is alive and well and living in Portland, Oregon.  It is called the Decemberists, and if you need more proof, just look at some of the track titles: 'The Prettiest Whistles will Wrestle the Thistles Undone' or 'The Wanting comes in Waves'; even the name for their last tour – "A Bit of Grass-Stain Does Not a Ruined Pair of Jeans Make" – reeks of josticks.   Surely this is yet more proof that you cannot convict the defendant of these charges, when there is such strong evidence to the contrary.  Just listen members of the jury, listen; and enjoy!
---
I have compiled a playlist containing fifty of the best tracks from albums purchased during 2009, including some that didn't make the shortlist from Kasabian, La Roux, Daniel Merryweather, Mumford & Sons and The XX.  To stream the playlist on Spotify, click the logo below:

If you want to download or stream any of the individual albums mentioned, links are provided in the following table:
| | | | | |
| --- | --- | --- | --- | --- |
| | Artist | Album | Download | Stream |
| | The Decemberists | The Hazards of Love | | |
| | Smoove & Turrell | Antique Soul | | |
| | The Temper Trap | Conditions | | |
| | Paloma Faith | Do you want the Truth or Something Beautiful | | |
| | The Acorn | Glory Hope Mountain | | |
| | Florence & the Machine | Lungs | | |
| | Miike Snow | Miike Snow | | |
| | Fleet Foxes | Fleet Foxes | | |
| | Noisettes | Wild Young Hearts | | |
| | Bat for Lashes | Two Suns | | |