Well, it's that time of year again for a review of the music scene and, for the 45th time, to select my Album of the Year 2008.  As far as purchases are concerned, this year has been a real mix of new talent, follow-up albums to good debuts, and the return of classic artists after a long break.
With the accessibility of so-much live music, whether actually attending venues, listening to the likes of Jo Wiley's Radio One Sessions, catching festival highlights throughout the summer, or simply surfing the web, bands have to be able to really perform, because it is now so very easy to judge their relative abilities through these various channels.
This year we only managed a couple of gigs – Unkle at Somerset House, which was just brilliant (even though I ended-up with temporary tinnitus due to the festival-like volume in a small enclosed courtyard!), and Jools Holland's Rhythm & Blues Orchestra at the Hexagon in Reading, where we actually sat behind the band in the choir seats with a totally uninterrupted view of the little man's hands ablur on the keyboard.
We also managed both days at a new local festival just up the road at Bowood, on the same weekend as Glastonbury, meaning they picked-up some good acts on the way there or back.   Unfortunately, both headliners were disappointing, Mark Ronson because his 'guests' were virtually all stand-ins, and not particularly good ones at that, and KT Tunstall because she had knackered her voice the previous night at Glastonbury, meaning she stuck to a fairly low-key acoustic set, which became boring, so we left early to miss the traffic.   Having said that, most of the support acts were outstanding, even the ones that we didn't expect much of, particularly Calvin Harris who really got the crowd going, mainly due to having one of the best drummers I have seen in years.
Before getting to that top ten, here are a few that didn't quite make it:
Coldplay – "Viva La Vida" : After a three-year break from doing anything, the PR-blitz before this album was released during the summer, told us to expect a different direction from the boys this time, and also that they considered the first three albums as a trilogy, of sorts.  So after the little teaser with the free-download release of 'Violet Hill' we waited with bated breath for the whole thing, before all rushing-out on release-day to take it home to listen; didn't we?   Well actually, in this on-line world most of us dinosaurs, who don't download at all, pre-ordered it so that it would drop through our letterbox on the day, and those sales, combined with the downloads, enabled the same PR-machine to declare on release day that it was the 'fastest-selling record in UK history' conjuring-up images of queues around the block at the local HMV, when the truth was nearer that it was probably just the fastest-delivered record of all time, the sales having been steadily built-up over previous weeks.   Had we queued in the pouring rain (it was summer remember), we would have rushed home to hear, well, not a lot really.  Not that there's anything wrong with this album, far from it; it's as musically-accomplished as ever.  The difference this time, however, is quite a lot more subtle than the PR suggested.  On the first three albums, the songs were immediate;  you felt that you had heard them before somewhere, and they were so instantly-familiar that you were almost singing-along on the first play.  Certainly by the third play, you were at karaoke standard.  Viva La Vida still holds that comfortable recognition, but this time you're not singing along; neither are the tracks staying with you to the point that you just have to put the album on again.  It's good, very good, but it's not the world-shattering event that the PR-boys tried to persuade us that it should have been, and as such does not squeeze itself into my top ten musical experiences of 2008.
"Asa": pronounced Asha, is a singer-songwriter from Nigeria, in the Tracy Chapman mould who, judging from on this debut effort, could turn-out to be just as good.   The stand-out tracks are 'Jailer' and 'Fire on the Mountain' on this highly-enjoyable late-night album.
Guillemots – "Red": I didn't like their debut album from 2006, as it was a bit like trying to listen to a scattergun, but this follow-up is in a wholly-different class.  It still has the variance in styles that they seem to want to explore, from the electro-dance of 'Kriss-Kross' to the beautiful ballad 'Falling out of Reach', but the tracks gel together much better this time
Raconteurs – "Consolers of the Lonely": This is the eagerly awaited (by me anyway) follow-up to their debut album, and one of my 2006 favourites, "Broken Boy Soldiers".   For those unfamiliar with Raconteurs, they are a Jack White (of White Stripes) side project playing exclusively blues/rock with more than just a hint of seventies prog-rock about it.  Or at least they were, because this album is only about half-full of the type of tracks that made the first album so different.  The other half are pseudo White Stripes, which is a shame, because the pure Raconteurs stuff stands-out head and shoulders above the rest. At 14-tracks, compared to just ten on their debut album, it's also too-long, and it has the most annoying double-climax, where the anthemic track 12 'Rich Kid Blues' (that should have been the end) is then followed by the excellent acoustic 'These Stones Will Shout' (which would sit much better in the middle somewhere), and then the finale track which is pure White Stripes, but presumably couldn't make it onto one of their albums because Meg couldn't manage the more subtle drumming required. It will be a real shame if this highly-promising band succumbs to the pressure of having a superstar in the line-up by not standing up to him when he wants to include his reject tracks on future albums.
Gabriella Cilmi – "Lessons to be Learned":   Debut album from this 17-year-old Australian singer-songwriter who sounds far more mature than her age would suggest.  Maybe that's why she was signed by Island Records when she was only thirteen!  If you enjoyed the summer-hit single 'Sweet About Me', you'll find a lot more tracks here that are just as good
"The Script":   On first listening, it's easy to write this Dublin three-piece off as just another entrant in the boy-band-ballad market, but in fact there's a lot more going-on here musically than you will find in that genre, so to do so would be a serious mistake.   I wouldn't say that all of the material is to my preferred taste but, as a whole, I do like the album a lot, which pretty-much says it all really.
The Verve – "Forth":   Eleven years after breaking up in acrimony, the Verve's come-back to close-out Glastonbury was one of the live highlights of the year.   Consequently, this album became eagerly-awaited by fans old and new.  When it eventually arrived, it should have taken that feeling on a level, but it didn't.   It just went on, and on, and on, and………  The ten tracks last for 66 minutes in fact, not counting any hidden track, if there is one, which frankly I was past caring to find out.   Not that there's a bad track on the album, there isn't, but neither is there a 'Bitter Sweet Symphony' or a 'Lucky Man'.  Maybe this time the drugs did work, because it just ambles along without offending the senses.  Even the titles confirm the course of the experience:  Track one is 'Sit and Wonder'; by track five it's 'Numbness', then track eight becomes 'Valium Skies'.  What it needs is a 20th century alcohol-fuelled anthemic adrenalin-hit to finish it off, but all it gets is the 21st century mineral water from 'Appalachian Springs'.
This year's 'Disappointment of the Year' award (sorry folks, the above was not it!) has been over eleven years in the waiting.  It's also been over fourteen years since Portishead released their stunning debut album "Dummy" which still stands out as one of the most original-sounding albums of all-time.   The eponymous follow-up three-years later was a bit of a flop, and then they disappeared from the mainstream, with the odd solo project emerging occasionally in the meantime, to little effect.  So the news early in the year that a third album was on the way, unimaginatively called "Third", was very intriguing.
One would have thought that after all that time, interest in them may have waned, but when online radio station last.fm put the whole album up live a few days before its release, they received over 300,000 hits in 24 hours, so there are clearly still a lot of fans out there.   This was backed-up by the album's high-point, reaching number two in the UK album chart during May this year, whilst simultaneously entering the US Album chart at number seven, a level that not even "Dummy" had attained.
So why is it a disappointment?  Well, I think the fact that the album exited the charts on both sides of the Atlantic almost more rapidly than it entered shows that, like myself, the fans bought it on trust, only to find on playing it how genuinely underwhelming it is, and once the word got around, that was the end of this particular musical mayfly's existence.
'Compilation of the Year' goes to another Bristol band, Black Roots, who were part of the City's local reggae scene around St Pauls in the 'seventies and 'eighties, from which the distinctive sounds of the likes of Massive Attack, Portishead, Tricky and Roni Size would emerge in the early 'nineties.   Like all Mods, I got into reggae through the original Jamaican Ska music playing in cellar clubs and bars during the 'sixties.  Obviously the sound was imitated many times over the years, the most notable being the Two-Tone era, also in the 'eighties.  But thanks to the late great John Peel, the authentic developments into Dub and Roots were always accessible on his radio show.
Niche singles markets are very ethereal, with short production runs meaning that, once sold-out, you rarely find them again. Even so, 12-inch singles from various reggae bands got into my collection through the occasional foray into the darker recesses of the specialist record shops of Bristol's Park Street and Whiteladies Road.  Now, with the recent emergence of specialist niche compilation publishers, particularly from France of all places, these 'lost' singles are available again, and on CD.  This one has the best tracks from Black Roots' first two albums plus some 12-inch single mixes, and is a great memento of one of the UK's finest reggae bands.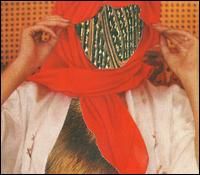 This year's 'One that Got Away' award is "All Hour Cymbals" by Yeasayer, a band from Brooklyn, New York who describe their music as 'Middle Eastern-psych-snap-gospel', clearly thinking if you don't fit any particular niche, then create one of your own.  Personally, I feel it has a distinct native-American feel about it, similar to some of the tracks on Robbie Robertson's wonderful album with the Red Road Ensemble back in the 1990's.  The album was released last year, but being part of quite an arty scene in New York, they didn't register in the UK until Jools Holland picked-up on them while they were over for, basically, one small gig in London, and grabbed them for a slot on his show before they went back.   They were very impressive, and so is this album, particularly the tracks 'Sunrise' and '2080'.
Now for the Top Ten, in no particular order except for the top three at the end: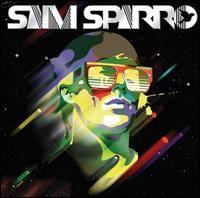 "Sam Sparro"
For the first time in years, several dance albums make my top ten, and of its genre, this ones a good 'un.  All too often, a dance album will start-off with a couple of rip-snorting singles, before fading-off by track five, but not this one, and although he sounds black and American, he's actually white and very British.

"Hercules & Love Affair"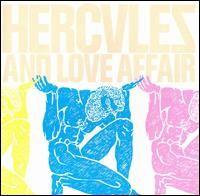 Another arty band to come out of New York this year, and although the PR for the album was all about it being 'Experimental Disco', or 'Disco for the 21st Century', it is just basically good old-fashioned Disco, and there is nothing wrong with that.  The voice of one of the singers will sound familiar, being Antony Hegarty, better known as the lead singer of 2006 Mercury Prize winners, Antony & the Johnsons.  This is a distinct change of style from the rather plaintive, but beautiful, ballads he produced then, but he nevertheless proves an inspired, if somewhat surprising, choice for this type of music.
Pendulum – "In Silico"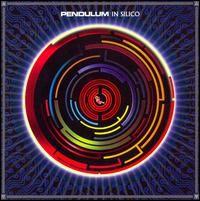 There was an awful lot of chatter on the 'net last year about this new band arriving from Australia having had underground success with their first album, "Hold Your Colour".  When the opening credits for the BBC's coverage of the Reading Festival this year showed a huge crowd spilling-out, hundreds-deep from the NME newcomers' tent, whilst the main stage 'mosh-pit' was virtually empty, it turned-out to be because Pendulum were playing in there at the time.  The sound is best described as Drum n' Bass meats Linkin Park, and they are very impressive indeed, particularly live.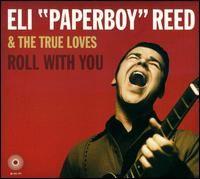 Eli 'Paperboy' Reed & the True Loves – "Roll With You"
If you like 'sixties Memphis soul, you will love this album.  It's a real throwback, with horns, Hammond, Melotron, et al, and a front man who looks like a young Bill Haley, but sounds like Eddie Floyd.  Who says white boys got no soul?!
Keane – "Perfect Symmetry"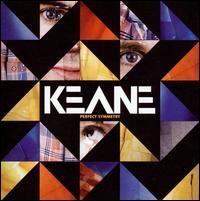 I have liked Keane right from the first hearing of their debut album, "Hopes and Fears", which was my album of the year in 2004.  It was an amazingly full sound created by a trio of just drums, piano and singer.  Their follow-up was almost as good, although musically it didn't move-on much.  So would this, the 'difficult third album', be any different?
Well yes it is, and although there are a few tracks which are obviously Keane, the rest of the material, and the sound, is markedly different, and positively so.  Partly this is due to the addition of a bass player, but the songwriting has advanced as well, showing that this is a band that will be around for some time.
Another debut album with a throwback feel, that really impressed on first listening, then continued to grow throughout the year.  Although it has a fresh modern sound, befitting the age of the band, there are hints and echoes from the 'summer of love' about a lot of the tracks, which just adds to the mystique.
Duffy – "Rockferry"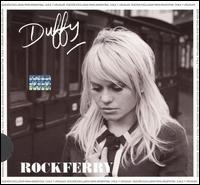 This was one of my first purchases this year, and it made an immediate impact; in fact, it has all the hallmarks of a classic album.  Every track is superb, they all sit together perfectly following one to another seamlessly, and at ten tracks it is just the right length.  In fact, I was convinced way back in February that no other album could surpass it this year, it was that good.
So why is it not in the top three?  Well, for two reasons.  Firstly, Duffy's management made a serious mistake towards the end of the year, and are now over-hyping her.  She is an excellent singer-songwriter, but recently they have tried to turn a lovely ordinary girl into a sex-bomb, which she is not.   Because of this, her recent live performances have been lacking, and her voice is beginning to develop an awful pub-singer tremor which detracts from the songs.  Secondly, her record company has broken the golden rule that you don't mess with perfection, and have now, not even a year after it's release, repackaged the album to include a second EP of 'new material', six songs that, frankly, are merely pale imitations of some of the original tracks.
She could clearly be a superstar, and the album will doubtless win loads of awards, but not on the pure-merit that it should have done, and based upon the limp nature of the 'new material', I wonder whether hers is a sustainable career at the pace that it is being forced.  If it isn't, then that will be a crying shame, and another pyrrhic victory for the marketing 'geniuses'.
So to the Top Three which, in all honesty, have very little to choose between them:
3. Grace Jones – "Hurricane"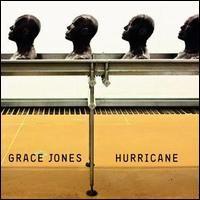 After a nineteen year wait this, now sixty-year-old, supermodel-turned-diva has released an album that perfectly illustrates the old soccer adage that form is temporary, but class is permanent.  This tour-de-force of an album blends gospel influences with the Jamaican-rhythms of her early disco material plus the new-wave undercurrents from her early-eighties albums, with down-to-earth social commentary that is as disarming as the striking presence she still exudes in her performances.  I just can't wait to see her live at the end of January.
2. Yoav – "Charmed and Strange"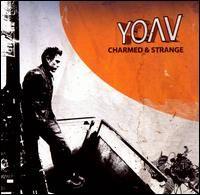 Although released in the USA towards the end of 2007, this album didn't debut in the UK until the middle of this year, despite being partially-recorded here.  It is a completely compelling album from beginning to end, partly because every note and drum beat is played on one acoustic guitar, using a sequencer.  And no, I didn't believe it either until I saw him play a track live, building the backing rhythms up as he went until it sounded just like the recorded version.   It is a highly-impressive and unique style that Yoav developed as an Israeli boy growing-up in South Africa, where his classical-music loving parents would not allow him to listen to anything remotely-poppy.  This didn't stop him acquiring a beaten-up guitar and practicing with it clandestinely, imitating the pop songs he heard at friends' houses.  The rest of the story is on the website, and is almost as fascinating as the music, which is just extraordinary
1.  Elbow – "The Seldom Seen Kid"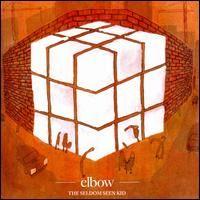 Regular readers will know that I have championed Elbow for a number of years as the most underrated band in the UK.  Well, no longer can I give them that epithet, as this, their fourth, album has swept all before it, winning the prestigious Mercury Prize, bringing them, once again, to the fore on the festival circuit, and leading, at last, to prime-time live sets on national radio and TV.
So, is this their best album?  Well, for fans that own them alls, that will be down to personal preference, as they haven't yet made a bad one; for me, it is as good as any of the previous three.  The difference I found with this one was that it wasn't as instantly-accessible as their last album, 'Leaders of the Free World', and in fact on first listening was a slight disappointment.  However, it kept returning to the player regularly, and on every listening, the enjoyment it generated just grew, and continues to do so, until all of the tracks became both familiar, and yet still full of discovery.  Which is what ultimately sets it apart from the others, and why it is my album of the year 2008.
---
I have compiled a playlist containing fifty of the best tracks from albums purchased during 2008, including some that didn't make the shortlist from Kings of Leon, Snow Patrol, The Verve, Seal, Sugarland, Bryn Christopher, Foals and Friendly Fires.  To stream the playlist on Spotify, click the logo below:

If you want to download or stream any of the individual albums mentioned, links are provided in the following table:
| | | | | |
| --- | --- | --- | --- | --- |
| | Artist | Album | Download | Stream |
| | Elbow | The Seldom Seen Kid | | |
| | Yoav | Charmed and Strange | | |
| | Grace Jones | Hurricane | | |
| | Duffy | Rockferry | | |
| | MGMT | Oracular Spectacular | | |
| | Keane | Perfect Symmetry | | |
| | Eli 'Paperboy' Reed & the True Loves | Roll With You | | |
| | Pendulum | In Silico | | |
| | Hercules & Love Affair | Hercules & Love Affair | | |
| | Sam Sparro | Sam Sparro | | |
| | Yeasayer | All Hour Cymbals | | |