2010 seemed to be a somewhat slow year on the music scene, reflected in the fact that my album purchases were probably the lowest they have been this century; in fact quite a lot of the output seemed to have somewhat of a retrospective air about it, including the influences that inspired possibly half of this year's selections and the final choice for Album of the Year 2010 .
Of course, recession years often mean that quality album output is somewhat sparse, because the music industry tends to put what investment it can into singles releases to ensure a quick return.  The promotional effort goes into creating singles-artist trends that are aimed to keep particularly popular songs at the top of the charts for many weeks.  However, even that failed in 2010, with just two tracks managing the maximum-stay for the year of just three weeks, and only two artists managing to have more than one individual number-one during the year. One of those, Tinie Tempah, only managed two weeks at the top with my personal single of the year – Pass Out; OK, it's not everyone's idea of great music, but it was a refreshingly original track among a morass of X-Factor-style banality.  The track that ran it closest for me was ex-Gnarls Barkley lead singer Cee-Lo Green's "Forget You", and it was a slight disappointment that the late-December snows meant that deliveries of his solo album didn't make it into the shops in time for Christmas, making it already a prime candidate for next year's 'One that got away'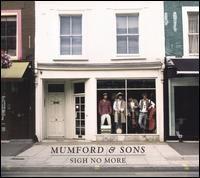 That accolade this year goes to Sigh no More from Mumford & Sons one of the biggest albums of the year, but actually released last October.  In fact, there was very little to choose between the top three and this debut album from an English Folk-Rock band which is strong throughout with great original writing based on traditional themes, strong fresh performances and, hopefully, capable of being followed-up regularly. In fact it stayed on the playlist all year long because it fits that perfect definition of a classic album, an album on which you would change nothing at all.
Attendances at Live gigs this year were also very sparse, and I'm still not sure if that was because those on offer were generally uninspiring, or just that other matters took priority.  I suppose it could be this current marketing splurge suggesting that Comedy is the new Rock and Roll that may explain why my highlight was seeing American ventriloquist Jeff Drummond at the O2, who was just as funny live as he is in the cult video clips on YouTube.  Overseas performers are often taken-aback when they first perform here and actually encounter our crowds, whose impact for singing along with them often way-exceeds the expectation, despite our reputation for doing so.  But what this O2 crowd did when Jeff Drummond brought on Elmer for an encore was something even I hadn't encountered before.  He started the encore off by explaining that it was the most requested routine on his website for that gig, but as he hadn't done the routine for several years he might be a little rusty.  He needn't have worried, because the crowd gave him the punch-lines before he could get them out himself, and it simply stopped him in his tracks.  He finished up turning to the dummy and saying, "hell, is this some kinda weird church?"
So 'Live' performances were fairly-well confined to the ever-increasing output of that type on Radio and TV, and a mention needs to be made of this year's Radio One Live Lounge Vol.5 compilation which has returned to a far better standard than the last couple of years' efforts, with a good selection of the unusual cover versions that marked-out the first two volumes.  There are also a couple of covers albums worth a mention, the first being Peter Gabriel's quietly released Scratch My Back which is the first of a matched-pair of albums.  In this one, unsurprisingly, he performs his versions of some of his favourite tracks by other artists and ,like a lot of his recent material, they are quite dark and, consequently, not instantly-accessible.  The second album, to come later, promises to be slightly more unusual as those artists whose tracks he chose on his album have all agreed to do one of his in return; hence the title.  So we can look forward to David Bowie, Radiohead, Elbow and Talking Heads, among others, doing… well we shall just have to wait and see.
The other covers album is Guitar Heaven by Santana which, as the title rightly suggests, is about an hour of one of Rock's finest axe-men performing most of Rock's finest riffs, including Whole Lotta Love, Sunshine of Your Love, Back in Black and Smoke on the Water.  Why doesn't it make it to the Top Ten?  Well, Carlos is the first to admit that he's no rock-singer, so every track has a guest artist filling that role for him and, to be perfectly honest, some of them are a bit lightweight, although the choice of Joe Cocker on Little Wing was particularly inspired.
So on to that Top Ten, in no particular order except for the top three at the end:
This Prog-style Blues duo from Akron, Ohio, have been around for maybe ten years and although making the odd high-standard track this, their sixth album, is the first one to sustain the promise throughout. 'Next Girl' and 'Howlin for You' are particularly worth checking-out.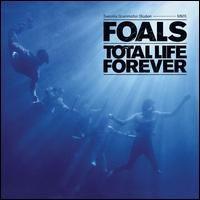 Foals – Total Life Forever
I enjoyed their 2008 debut album 'Antidotes', but in the end it fell short because it promised a lot without fully-delivering.   This follow-up fulfils that promise with an altogether more consistent performance, both in composition and musically.
When you read the PR-blurb for a new Irish band and see that their first track was written by the lead singer after waking-up with a hangover, you tend to expect the worst.  However, this debut album has a much softer Folk-Rock feel to it, and rewards persistence in listening with some memorable tracks later on, in particular 'Home' and 'That Day'.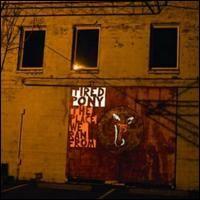 Tired Pony – The Place We Ran From
Project inspired by Snow Patrol's lead singer Gary Lightbody's desire to make a Country album, and the band he put together to do it includes Richard Coleman from Belle & Sebastian and R.E.M's Peter Buck.  OK, so it sounds a little bit like Snow Patrol go to Nashville, but only a little bit, and anyway there's nothing wrong with that.
The National – High Violet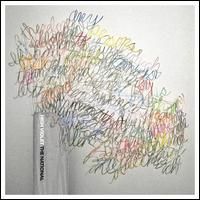 The second band from Ohio to feature in this year's top ten, this is the fifth album by this five-piece rock outfit from Cincinnati , the early history of which goes all the way back to a Uni garage band in 1991.  This evolution came together in 2001 around two sets of brothers, Scott & Bryan Deffendorf and Aaron & Bryce Dessner.  It was Scott who formed the original band with lead singer and main songwriter Matt Berninger, and it is his writing that produces a very distinctive style, more akin to the Indie rock from this side of the Atlantic than the standard American FM style.  Tracks definitely worth a listen are 'Sorrow', 'Anyone's Ghost' and the standout 'Bloodbuzz Ohio'
This American Rapper decided to turn soul singer for this, his second, album; and, not for the last time in this list, the results are impressive.  The spark for listening to the album was the first track 'I Need a Dollar', which featured widely on the airwaves after being used as the title track for an American TV series.   But this is no one-hit-wonder, and the rest of the album backs-up the start with a sparkling mixture of Motown/Philly-inspired soul and seventies-funk.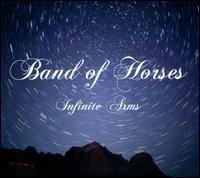 Band of Horses – Infinite Arms
Originally formed in Seattle, this band now performs out of North Carolina, none of which really explains the essentially California West Coast sound they conjure up.  Think of the Eagles crossed with CSN&Y, add a pinch of Snow Patrol and a sprinkle of the Beach Boys, and you're getting the essence of what is a truly excellent album that just gets better as it progresses.
So to the Top Three, two of which all arrived early in the year and withstood the competition throughout:
3. Phil Collins – Going Back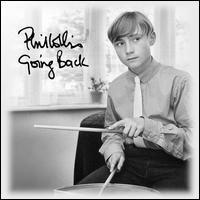 OK, now that you've finished groaning, it may have become fashionable over the years, among the more pseudo-hip type of radio DJ or music journo, to knock Phil Collins, but I, along with many others, have always enjoyed his work, whether solo or with Genesis, live or recorded.  With the news over recent years, first of his loss of hearing in his right ear and then of the neck problems, it seemed that his producing and performing days could be over.  Perhaps that is why he finally chose to make a covers album, something he had said he wanted to do for over thirty years; something less-taxing, maybe even his swan-song.
However, this is not an album of pale imitations; he chose Motown tracks because they formed the original basis of his music interest, but not just any of the classics like Michael McDonald in both of his glorious 'Motown' albums (or Rod Stewart in his recent, and surprisingly-awful, 'Soulbook'), but some of the lesser-played memorable tracks.   Not only that, he decided not to do his own interpretations, but instead set himself the goal of reproducing the original sixties' sound and feel of each track.  To do this, he started by using synthesisers, but soon realised that he would have to use the real instruments of the era, and to do so he even drafted-in three of the original Funk Brothers to help with the sessions.  But most impressively, he did a lot of the drumming himself, despite having to gaffer-tape the drumstick into his left-hand, which no-longer has the muscle strength to hold it unaided.
If you're a Motown fan, you will absolutely love this album; in fact you should buy the enhanced 2-disc version with the 'Making of' DVD as well; conversely, if you like neither Motown nor Phil Collins, you will never want to listen to it.  But if you're a fan of one, though not necessarily the other, then you must give it a spin, if only to avoid missing what is a tour-de-force of a covers album.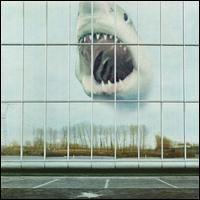 2. Black Mountain – Wilderness Heart
Third, and easily the best, album from this Vancouver outfit who describe themselves as a Psychedelic-Rock band; OK, tracks like 'Radiant Heart' and 'The Space of your Mind' have that late sixties tripping-around-the-bay feel, but the rest of it is good old-fashioned prog-rock, musically not a million miles away from Decemberists 2009 album of the year, and another fabulous addition to the niche bands like Wolfmother and Raconteurs.  Keep 'em coming boys!
1.  Plan B – The Defamation of Strickland Banks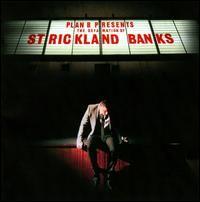 Let me introduce Benjamin Paul Balance-Drew (aka Plan B) to you.  He dropped-out of school aged fifteen, became a street hip-hop/rap artist performing with several underground DJs before making his first solo album in 2006 entitled 'Who needs actions when ya got words', from which a heavily-edited version (to remove the stream of f-words) of the track 'Mama Loves a Crackhead' nearly made the UK Top 40.  He then began an acting career playing street thugs, which resulted in him depicting the evil young gangster Noel Winters in Michael Caine's dark London crime thriller "Harry Brown"; and, it has to be said, very convincingly.   So what on earth is he doing topping my album of the year chart; have I moved to 'da hood' and gone all urban on you?
Not a bit of it: 'The Defamation of Strickland Banks' is a concept soul album, an album with a story throughout told with the freshest soul tracks to be heard anywhere for years.  In fact, this is undoubtedly one of the best soul albums ever produced by any British Artist, black or white, of which, even more amazingly, Ben Drew is the latter.
---
I have compiled a playlist containing fifty of the best tracks from albums purchased during 2010, including some that didn't make the shortlist from Anaïs Mitchell, Ceelo Green, The Bamboos, Janelle Monáe, Bryan Ferry and James Vincent McMorrow.  To stream the playlist on Spotify, click the logo below:

If you want to download or stream any of the individual albums mentioned, links are provided in the following table:
| | | | | |
| --- | --- | --- | --- | --- |
| | Artist | Album | Download | Stream |
| | Plan B | The Defamation of Strickland Banks | | |
| | Black Mountain | Wilderness Heart | | |
| | Phil Collins | Going Back | | |
| | Band of Horses | Infinite Arms | | |
| | Aloe Blacc | Good Things | | |
| | The National | High Violet | | |
| | Tired Pony | The Place We Ran From | | |
| | Villagers | Becoming a Jackal | | |
| | Foals | Total Life Forever | | |
| | Black Keys | Brothers | | |
| | Mumford & Sons | Sigh no More | | |