A belated Happy New Year everyone, and my apologies for not blogging for more than six months – a long and convoluted story for another time. So to more important business, the slightly-belated selection of album of the year 2014 – and what a difficult choice this has been.
There are good years and better years, but 2014 was exceptional, witnessed by the CD racks groaning under the weight of more annual purchases than I have made in many a long year and all, bar a few minor exceptions, valid contenders for the shortlist. Added to that were some omissions from 2013 that would have been considered had they come on the radar earlier.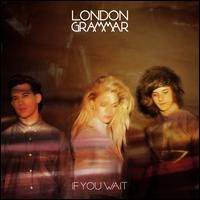 Which leads me neatly to 2014's 'one that got away.' I heard random tracks from London Grammar during 2013, but didn't really make the obvious connection; neither did I pick-up that the haunting voice on Help me Lose my Mind, the final track of Disclosure's album, is that of lead singer Hannah Reid. But listening to their debut album If You Wait, kindly loaned to me early in the year, the lightbulb went on after virtually every track, particularly Hey Now, Wasting My Young Years, Strong and the title track, so it became an early purchase and a constant companion throughout the year.
Continuing with our return to small venues for our live music, we found a few really good gigs during 2014, the highlights of which were John Newman in January and La Roux in November, both at the O2 Academy in Bristol, plus 2013's album of the year choice John Grant at the De la Warr Pavilion in Bexhill-on-Sea. If the latter venue sounds a bit unusual, it was simply because he was only scheduled for two gigs in the UK, at the Roundhouse in London which sold-out in minutes, and this one which, thankfully, didn't. Whether that was because nobody quite knew where (or what) the venue was, is immaterial, because this recently-restored 1930s Art Deco theatre/arts venue made a great backdrop, and the acoustics were superb for an artist who is able to rumble foundations using just his voice. Plus we were able to stay in nearby Hastings and make it into a long weekend break to revisit a few old haunts on the south coast into the bargain, so hopefully they will use the venue more often for this type of gig, in which case we will definitely make the trip again.
There were a few disappointments this year, most of which were more akin to hanging around longer than is reasonable rather than the music – for example Band Aid being reformed yet again, but this time to finance something that the government should have been paying for, rather than waiting for dear old Sir Bob to get hot under the collar about it.   One delightful failure, however, was the U2/i-phone launch fiasco when the band got into hot water for foisting their new album, Songs of Innocence, on half-a-billion unsuspecting i-tunes users, most of whom reacted angrily to the imposition. I couldn't help recalling one reviewer's opinion back in 2009 after hearing their previous album, No Line on the Horizon; he observed that if the standard of their recorded output continued to fall, they might even have problems giving their next album away; turns-out he was being rather more prophetic than ironic!
Click here for info from i-Tunes on how to remove the U2 album
But the main disappointment was when we got to see another previous album of the year choice, albeit from some years previously. Scott Matthews made a rare appearance at the Lantern in Bristol back in April, a gig that was particularly memorable for two widely-differing reasons. The positive one was the discovery of an excellent local artist, Sam Eason, who was the support act on the night, and who you can read more about when we saw him in his own right a couple of months later.
The negative was the tedium of the headliner's set. Don't get me wrong, musically he was brilliant, probably better than anticipated. It was just the interminable periods between the songs, which he spent fiddling with and tuning the large range of guitars at his disposal, while essentially ignoring the increasing noise of backsides shuffling in seats as he failed to fill the silences with some degree of repartee. At one point he became somewhat conscious of what was happening, and tried to justify it by explaining that nobody complained about Django Reinhardt when he used to indulge himself similarly. Except that anybody who knew about that particularly famous jazz guitarist, would also know that it only occurred on one particular occasion, when due to his own guitar going missing he had to use a borrowed, and therefore incorrectly-tuned, instrument.
Towards the end of his set, Scott unusually invited a member of the audience to accompany him on bongos for Sweet Scented Figure, as he hadn't brought anyone along to fulfil that role. A young lad from Oxford quickly volunteered, and was simply brilliant. We weren't sure if that was what was meant to happen, as Scott Matthews' guitar work became increasingly over-complex, to which the Oxford lad adapted seamlessly to the great delight of the audience, and he was given a standing ovation as he left the stage. What should have been the uplift the gig needed was immediately lost in another round of guitar tuning, so we took the opportunity to call it a day and find a pub instead. A great shame, as Scott is a truly talented songwriter and musician whose album still remains a regularly-played favourite.
Before moving to the short list, there are rather more than a few albums deserving a quick mention this year. Of the latest releases by established artists, Coldplay's Ghost Stories was probably the best, being more akin to their earlier work than recent efforts, and far more consistent as a result. Bryan Ferry was back to form with the pleasant Avonmore and Elbow's Take Off and Landing of Everything was as accomplished as ever but, apart from the wonderful second track Charge, not outstanding. Finally in this section is a particularly interesting change of tack for Mary J Blige, who brought her incredible R&B/Gospel style to London for a fortnight to collaborate with some of our up-and-coming producers and songwriters. The result is the extremely fresh sound of The London Sessions, from which the outstanding track is the Disclosure-produced Right Now, written with Sam Smith, who also provides the backing vocals.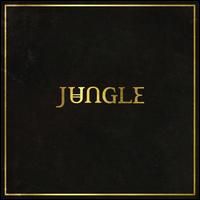 Debut and breakthrough albums form a good portion of this year's selections. Among the debuts that just missed-out on the shortlist is Glorious by Foxes, who is actually not plural but Southampton singer-songwriter Louisa Rose Allen. The album includes several successful singles, of which Holding Onto Heaven and Let Go for Tonight are probably the most familiar. Honeyblood are a female duo from Glasgow whose eponymous album takes a little while to warm-up but really Disclosure-produced comes to life midway through with the tracks Biro and Choker. Jungle are a modern soul/funk band from London, whose self-titled debut contains a run of mainly laid-back, but tight, grooves with the occasionally edgy variation such as Busy Earnin' and Time, earning them a Mercury Prize nomination, but only just missing-out on my shortlist.
Assymetry is the second album by Cambridge indy-rock outfit Mallory Knox, and includes their successful single Ghost in the Mirror, although their overall style is more reminiscent of post-grunge southern rock bands like Sister Hazel and Theory of a Deadman. If you are looking for something a little more quirky then try St Vincent. This is the self-titled fourth solo album from this singer-songwriter from Tulsa, whose previous release to this one was a collaborative effort with David Byrne, and you can detect that influence coming through on some of these tracks, of which I particularly like Digital Witness.
Another artist of a previously-similar style is Sweden's Lykke Li and, although the occasional track of hers has been very appealing, her albums have tended on balance to disappoint. Not so the latest one, the title of which I Never Learn is perhaps misleading – she clearly has done, as this effort is more consistent. Tracks such as No Rest for the Wicked, Gunshot and the mildly-plaintive Never Gonna Love Again are highlights, but among a very good collection that saw this miss-out only narrowly from the shortlist.
Paloma Faith's debut album featured high on my list a few years back, but the follow-up disappointed. Her third album A Perfect Contradiction, however, shows a return to true form plus a more dance-orientated sound; the latest extended version also features, as a bonus track, a slower version of Changes, her recent number one with Sigma.
To say that Ed Sheeran had a successful 2014 would, perhaps, be a major understatement although, despite enjoying the singles, I wasn't overly-tempted to buy his second album Multiply. It was his performance at Glastonbury that changed my perception of him completely. It takes some bottle to go on stage in front of a 100,000+ crowd, but to do it straight after a legend like Dolly Parton, with no backing band and armed with just a guitar and a looper could have been a recipe for disaster. That not a single member of that crowd moved away shows how much command he had of that situation at the age of just 23, and had me ordering the CD the day after. That it didn't make the shortlist is probably down to buying the deluxe version, whose 17 tracks go on a bit too long and lose the impact created by the earlier tracks such as Sing and Don't.
So to the top ten which, although some were fairly obvious on early listening, differentiating between them became more and more difficult, as there really are no bad tracks on any of them. They are, in no particular order:
This was a purchase based on their previous album, Smother, which featured in the top ten three years ago. The first listening was a bit of a disappointment, as it is quite different in style. However, it is a real 'grower' and has earned its place here on pure merit. If you want a good cross section, then listen to Mecca, A Simple Beautiful Truth and Nature Boy.
La Roux – Trouble in Paradise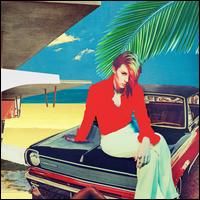 This selection will doubtless annoy one of my regulars, who doesn't rate the eccentrically-coiffed Elly Jackson one little bit. However, despite getting-into the debut album a bit later than others, I really like her output.  There was quite a lot of hype around the release of this, somewhat-delayed, follow-up especially as she had broken-away from her original collaborator Ben Langmaid, which in itself may have signalled a bit of a problem with the new material. However, it's another great little album, backed-up with a cracking live performance we saw at the O2 Academy in Bristol a month or so after release. OK, it's unadulterated synth-pop, but hey, what's wrong with that when it's done as well as this?
Sinkane – Mean Love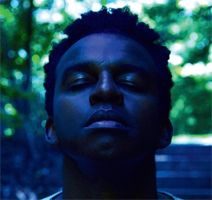 This is one that just jumped out of the ether in the second half of the year, when I heard the opening track How We Be on the radio which, although very distinctive, has an underlying African feel to it. I recognised the artist's real name, Ahmed Gallab, as one of the musicians on Yeasayer's debut album and, as they also centred on native rhythms (in their case North American Indian), this became more intriguing. The album itself, his fifth solo effort, took a bit of finding but it was worth the hunt. The tracks feature his distinctive, sometimes haunting, voice over a varied mixture of backings that draw influences primarily from his own Sudanese roots (on tracks such as Yacha and New Name), but drawing-in influences from latin (Moonstruck), reggae (Hold Tight) and even country & western (Galley Boys).
Clean Bandit – New Eyes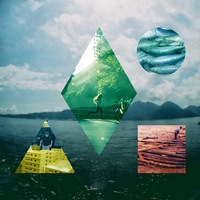 Probably the best dance album of the year. This group of Cambridge music graduates, consisting of drums, bass, keyboards, cello and violin, mixes modern disco beats with classical excerpts and an impressive list of vocal collaborators. Top of that list is Jess Glynne, who does the leads on Rather Be, their first number one and the second best-selling single of 2014 (after Pharrell's Happy).  Which should make that track stand-out; the fact that it doesn't demonstrates just how good, and varied, other tracks like Mozart's House, Extraordinary and Telephone Banking really are.
George Ezra – Wanted on Voyage
Probably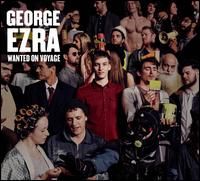 best known for his hit single Budapest, this album shows that this Bristol-based singer-songwriter will be way more than a one-hit wonder. The general style of the album is far more varied than the single might suggest, with later tracks essentially eclipsing it in construction and performance. Once past the familiarity of the singles, and the shuffle of Listen to the Man, the album becomes quite a surprise as you listen further into it, becoming more bluesy. It's when you get to Did You Hear the Rain? that it moves to another level, sitting you up in your seat with a 'whoa, where did that come from!'
Sam Smith – In the Lonely Hour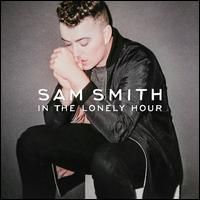 Another debut of huge quality. Sam Smith is already a superstar, with number ones, collaborations and Grammy-nominations generating superlatives throughout the media. And it's all justified, as he is not just a great voice, but a highly-talented songwriter as well. You will be well familiar with all of the hit singles, both solo such as Money on My Mind and Stay With Me and as vocalist with the likes of Disclosure (Latch) and Naughty Boy (La La La), but the other tracks such as Like I Can and Restart blend well with them to make this a well-balanced album throughout.
Now to the top three, which is actually four this year, because you can literally throw a pocket-handkerchief over them. The final choice was made simply because we're now in the third week of 2015, and it's time to start listening to this year's crop!
Royal Blood
3rd equal –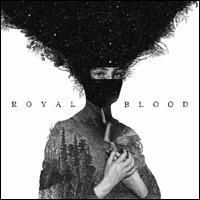 rock of the highest order, performed by a two-piece of just bass guitar and drums who only formed in 2013. It's difficult to believe that just two guys can make such a full sound, but it's not simply electronic studio trickery, as their live sets are equally sensational. Although I had heard some of the tracks previously, I would personally compare the impact this album as a whole had on me to hearing the first Led Zeppelin album way back in 1969. But don't just take my word for it – this is what Jimmy Page himself had to say: "I went to hear them in New York. They were fantastic. Absolutely riveting, they're such fine musicians. Their album has taken the genre up a serious few notches. It's so refreshing to hear, because they play with the spirit of the things that have preceded them, but you can hear they're going to take rock into a new realm – if they're not already doing that. It's music of tremendous quality."   Already can't wait for Royal Blood 2
Sohn – Tremors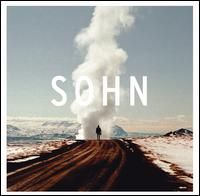 Also 3rd equal – from the point that Sohn's plaintive voice emerges on the opening track Tempest, right to the end of the final, and title, track you are taken through an ever-changing soundscape of multi-tracked harmonies and electronic mastery weaving its patterns through your brain, and compelling you to stop whatever you are doing – and just listen. So not an album, necessarily, for that late-night motorway journey home, but definitely one for accompanying the nightcap when you finally arrive there.
The Black Keys – Turn Blue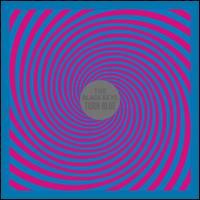 Their third album in a row to make this list, runner-up Turn Blue is a further improvement on 2012's El Camino, although probably more mellow and mature in places.  It has a lot more depth than the previous albums, plus a signature theme running through which gives it a bit of a concept feel, although it isn't intended as such. Right from the first bars of the first track, Weight of Love, you know you're in for a treat, and it doesn't let up with the title track, Fever and Bullet in the Brain being other highlights.
Although that was my first purchase of the year, it has stayed at or near the head of the list for the entire 12-months and, in all honesty, possibly loses-out more through familiarity than anything else, because my album of the year 2014 is…..
Hozier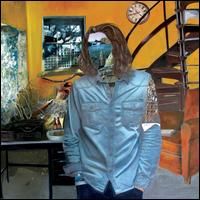 This is a stunning debut effort that can be summed-up as an Irishman sings the delta blues, and better than many born to it. You will already be familiar with Take Me to Church, which has been a worldwide hit; however, it's not the best track on an album that includes so much variation, from the upbeat Jackie & Wilson to the more reflective Work Song, so take your initial judgement from that. However, the one I rate as the best album track of the year is To Be Alone, which just reeks of pan-fried catfish with collard greens, Southern Comfort and Y'ain't from round here, are Ya? but with that essentially modern twist that sets it apart from the norm.
---
I have compiled a playlist containing fifty of the best tracks from albums purchased during 2014, including some that didn't make the shortlist from The Harpoonist & The Axe Murderer, New Basement Tapes, Mary J Blige, Foxes, St Vincent and Lykke Li.  To stream the playlist on Spotify, click the logo below:

If you want to download or stream any of the individual albums mentioned, links are provided in the following table:
| | | | | |
| --- | --- | --- | --- | --- |
| | Artist | Album | Download | Stream |
| | Hozier | Hozier | | |
| | The Black Keys | Turn Blue | | |
| | Sohn | Tremors | | |
| | Royal Blood | Royal Blood | | |
| | Sam Smith | In the Lonely Hour | | |
| | George Ezra | Wanted on Voyage | | |
| | Clean Bandit | New Eyes | | |
| | Sinkane | Mean Love | | |
| | La Roux | Trouble in Paradise | | |
| | Wild Beasts | Present Tense | | |
| | London Grammar | If You Wait | | |