I couldn't believe it when I realised that this will be my first blog in a year! Such has been the saga of the past fifteen months, which started with a broken arm, then continued via various other distractions, some good, others not so. However, throughout the year the musical backdrop has been consistently good, so here is my review of the year, finishing with my choice of Album of the Year 2015
The first two purchases for the year were carry-overs from 2014 which, had I been aware of them at the time, would have definitely both made it to the shortlist. Someday World by Brian Eno and Karl Hyde is a wander through an electronic landscape that is much more accessible than some of the former Roxy Music keyboard man's ambient efforts over the last ten to fifteen years. Maybe it was the collaboration with Underworld's frontman that created this infectious album which almost demands to be played regularly.
But it was the other early purchase that is this year's One that got away. It stemmed from the discovery of a box of unpublished handwritten Bob Dylan lyrics dating from the time of his milestone 'Basement Tapes' album. Dylan's publisher contacted producer T-Bone Burnett to see if he would be interested in bring them to life, and from that Burnett pulled together a group of collaborators to write new music for these lyrics and record the songs under the group name of The New Basement Tapes. The result was this album, entitled Lost on the River.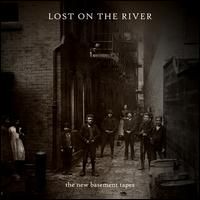 The musical writers are Elvis Costello, Marcus Mumford, My Morning Jacket frontman Jim James, Rhiannon Giddens from the Carolina Chocolate Drops, and Taylor Goldsmith from folk rock band Dawes, all of whom also perform on the album. Other musical collaborators include drummer Jay Bellerose, best known for his work on the 2008 Robert Plant/Alison Krauss album Raising Sand, Haim and the Lovell Sisters; even Johnny Depp played guitar on the track Kansas City. The result is a simply spellbinding album.
We didn't get to as many gigs this year as we would have liked, but we did manage to see Brian Ferry at the Colston Hall, an appearance postponed by illness earlier in the year. Nevertheless he was on top form, assisted by an outstanding backing band, and the evening was completed by probably the best support we have seen in many a year. I must admit to have never heard of Judith Owen, and doubtless would not have rushed to be at the venue early but for a throwaway line on Bryan Ferry's website which said "Judith has been supporting the legendary singer throughout his UK tour with her band which includes Waddy Watchel, Russ Kunkel and Leland Sklar."
I have bought albums, unheard, on reading less-illustrious band line-ups than that. Unfortunately, due to the postponement, all three were not available on the night, but when they came on stage there indeed was the unmistakable beard of one of the greatest bass-players in the world, Leland Sklar – in a support band for goodness sake! And the replacement drummer was no less distinguished in Pedro Segundo, the youngest-ever resident drummer at the legendary Ronnie Scott's in London. It didn't take long to realise just why such iconic musicians are involved with an apparently little-known Welsh singer-songwriter, because a headliner of lesser stature than Bryan Ferry would have been completely upstaged by such a tight and enjoyable short set.
The biggest gig we went to was the midsummer spectacular in Hyde Park, headlined by The Who with support from Johnny Marr, Kaiser Chiefs and Paul Weller, plus other bands on a second stage including Sleaford Mods and Vintage Trouble. Regular readers will know I am a very long-standing Who fan, and the set was, as billed, a celebration of fifty years of their performances, including some tracks that they rarely perform live these days, such as I Can't Explain, The Seeker, Pictures of Lily and I Can See for Miles, delivered with the usual consummate style.
Regulars will also know my attachment to their album Quadrophenia, so will probably be somewhat aghast to find that the latest version appears here as my Disappointment of the Year. Two years ago I wrote of a memorable evening at the O2 seeing it performed live in its entirety, and as well as owning a copy of the original version, DVDs of film and an earlier live performance back in the 1990s, we also went to see the stage version a few years ago, a very underrated production in my opinion. So what could have been better than hearing that Pete Townshend was releasing an orchestral version to complete the set.
With the involvement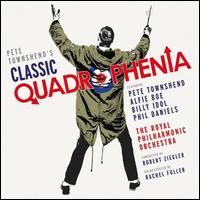 of the Royal Philharmonic and the London Oriana Choir, I anticipated a similar tour-de-force to the 1972 version of Tommy performed with the London Symphony Orchestra and rock icons like Steve Winwood, Richie Havens and Elton John enhancing the central role voiced by Roger Daltrey. However, when it arrived on release day, it was obvious this was not of a similar ilk. For a start, although Phil Daniels takes the part of the father to the character he played in the film, and Billy Idol plays Ace Face, there are no Daltrey main vocals, the part of Jimmy being taken by opera-singer Alfie Boe.
As would be expected, the latter's performance is exemplary; unfortunately, though, it simply doesn't work, even in the context of the excellent arrangements of sweeping strings and thunderous timpany.   You see, Jimmy is a working-class raging spirit; he would never have developed perfect diction, even if he had managed to survive into his sixties whilst reinventing himself as some sort of society pseud. Jimmy uses expletives that fall short in the apostrophe of the East End, not end resoundingly in the pretentiously-spoken hard 'g' of Knightsbridge.  Ultimately, this version simply falls over itself and stumbles to a tragic musical end with a somewhat ironic similarity to the main character of the storyline.
Before moving to the short list, there are quite a few albums that earn a quick mention in dispatches. First the new albums from established artists, most of which, although more than competent, tended to stick to the established formula, and therefore lacked adventure:
Chasing Yesterday, Noel Gallagher's latest effort under the High Flying Birds imprint, is strong at the beginning and end, particularly the last track Ballad of the Mighty I, but ultimately is a little too safe and fails to excite throughout when compared with their excellent 2011 first album. Django Django's latest, Born Under Saturn, produces much the same overall effect, with tracks like Giant and Pause Repeat keeping up the standard set in 2012. But the title of track 10 (of 13) Beginning to Fade aptly sums up the second half, and I suspect those discovering the group through this album will also buy the debut, and ultimately that will be the one they keep in their playlist. Similar comments apply to Mumford & Sons' third album, Wilder Mind, Alabama Shakes' latest, Sound & Colour, and Florence & The Machine's How Big, How Blue, How Beautiful. All are good albums in their own right but, personally, will not be played anywhere near as often as their previous efforts.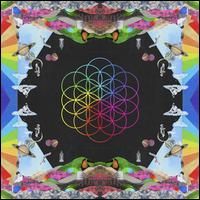 Late-year arrivals included Coldplay's A Head Full of Dreams, which continues the band's return to the more infectious writing that made their early albums so memorable. It is not an album that would make the top ten, but it will be played more often than their designer-graffiti-period offerings. Regular readers will also not be surprised at a mention of Elbow frontman Guy Garvey's first solo album, Courting the Squall. As ever, it is a delight to listen to both musically and lyrically, but it doesn't really push the envelope, as might have been hoped. Again, an album that will be played regularly, certainly late evening, but not at the expense of previous favourites
Although I generally prefer most types of modern DJ music live, some translate well to a home sound system, and Alternative Light Source is one of those albums. It is Leftfield's first studio album for some sixteen years, and well worth the wait. Final mention in this little section goes to Then Came the Morning, the second album from New York trio Lone Bellow. Essentially country-rock, this is a well-fashioned and varied album ranging from the poignancy of the quieter tracks like Telluride, through the thoughtfulness of the title track, to good old stompers like the stand-out Cold As It Is.
Among the debuts that just failed to make the shortlist, Skeleton Crew is from a similar country-folk vein, by Missouri duo Madisen Ward & The Mama Bear. Unusually they are mother and son, and use the simple stripped-back formula of well-crafted songs backed by their own acoustic guitars, plus the occasional pedal steel, string and percussion accompaniment. Stand-out track is Silent Movies. Staying with siblings, Parisian twin-sisters Ibeyi have produced a quite haunting first album, using the Cuban rhythms that they would have experienced through their father, Buena Vista Social Club's Anga Diaz. Tracks definitely worth a play are River and Oya.
As the name Jamie XX suggests, In Colour is a solo album from The XX's Jamie Smith. However, other than for Loud Places, which could have come straight off a group album, and the occasional hint in the background, that's where the similarity ends. Yes it's very electronic in its construction, eclectic in style and somewhat laid back in places, and it takes a few listens to get into some of it. But there are enough tracks that are instant, such as the standout Stranger in a Room that will call you back until it all becomes a favourite.
Jess Glynne's long-awaited debut album arrived mid-year, and includes all of the solo hits like Real Love and Hold my Hand, along with the chart-topping collaborations with Route 94, Tinie Tempah and Clean Bandit. So why doesn't it make the top ten? Well, it's just too long – twenty tracks in all, including even an acoustic version of My Love. At half of the length it would have been a stunner, but there are just too many filler tracks that simply don't match-up to the blockbusters. As a result it becomes tedious before the bonus track section collaborations have any chance of rescuing it.
Finally in this section, another mention in dispatches for local singer/songwriter Sam Eason, who produced a project this year entitled BathSongs, where he set himself the task of writing eight new folk songs based on historical stories from his home city. The project culminated in a one-off performance at the city's Old Theatre Royal, which I was privileged to get tickets for, and also bagged one of the limited edition CDs that were on sale just for that night. It has been a constant guest on my CD and MP3 players since. Sam has no plans to perform this work again, which is a crying shame because it is genuinely good enough to get into this year's long list. The studio version is still available for download, for details just click on the image – you will not be disappointed.
So to that top ten, in no particular order:
Vintage Trouble – 1 Hopeful Road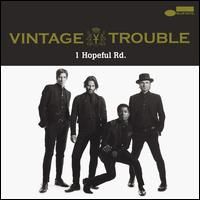 Although it is a debut album, 1 Hopeful Road is not the first mention in these pages for California retro-soul outfit Vintage Trouble. The debut EP The Bomb Shelter Sessions featured in my 2011 roundup, and we first saw them live when they were support on the Who's Quadrophenia tour in 2013. What is most surprising is how long it has taken for their debut album to appear, but it finally arrived following their appearance at Hyde Park this summer, and was well-worth the wait. It is not possible to translate a stage presence like that of frontman Ty Taylor to a studio album, but Don Was, of Was(Not-Was) fame, has done a pretty good job, and the addition of a couple of some good-ol'-boy country-rocker tracks, Creedance Clearwater-style, make for a thoroughly fresh album of sixties-style music that never fails to entertain.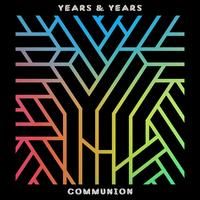 Years & Years – Communion
Another cracking debut which, although their single releases King, Shine and Desire have followed more of a poppy dance vein, you just need to listen to tracks like the opener, Foundation, Ties and Eyes Shut to hear that this album has much more depth than that.
Ghostpoet – Shedding Skin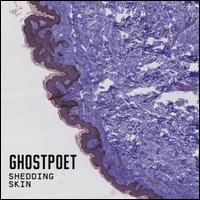 Third album from London sometime trip-hop performer, now singer/songwriter Obaro Ejimiwe. Although tracks from his earlier releases received some good airplay time, none of them had the staying power of this album. In it, he doesn't abandon his roots but more enhances them with a dark musical flavour that first relaxes the senses, then infiltrates the memory in swoops and loops. If you think of something along the lines of Tricky meets John Martyn's Solid Air, you will have a grasp for an album that deserved to win the Mercury Prize, for which it was nominated, but somehow didn't. As well as the singles, try Be Right Back, Moving House and the title track.
East India Youth – Culture of Volume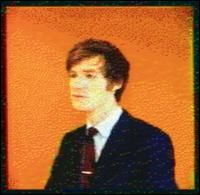 The second album from Bournemouth keyboard virtuoso William Doyle has tended to fall under the generic banner of electronica, and some have commented that it also fell into the trap of being overproduced. But whereas some electronic performers struggle to reproduce their sound live without enough computing power to search for extraterrestrials on a remote planet, having seen him perform one of the more complex tracks live, that certainly isn't the case here. To my mind it is more akin to a 21st-century evolution of the type of prog-rock themic albums produced by the likes of Rick Wakeman back in the 'seventies, with all the swirling and phases associated with multi-layering, plus some great vocals as well.
James Bay – Chaos & The Calm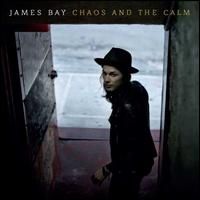 In February, when this was released, one of The Gruniad's music critics somewhat-cruelly described James Bay as "the latest in an endless stream of lowest-common-denominator trad singer-songwriter money-spinners, with an inexplicable 8m YouTube views, but this time – crucially – in a hat." Regardless, I think this is an excellent debut album with not a bad track on it, but then I'm not given my CDs then paid to have an opinion; I just buy 'em and listen – a lot. And I doubt James Bay is overly-bothered either, with it going platinum after topping the charts, as well as producing two top-ten singles.
But then, having spent most of the first part of the year on my playlist, it rather faded away under challenge of later arrivals – which is why it features in the shortlist, but didn't make the top three. An album of the year has to elbow its rivals aside, regardless of how long it has had during the year to do so; in the end, good though it is, this one simply didn't manage to do that.
That same critic finished off their piece by saying this was "the sound of the UK's once-trailblazing pop culture grinding to a halt." Again cruel but maybe, in the end, with more than a hint of reality than might at first have been thought.
The Weeknd – Beauty Behind the Madness (Parental Warning)
This second studio al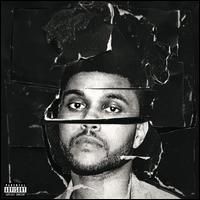 bum from Canadian singer/songwriter Abel Makkonen Tesfaye really should be the album of the year, as it is outstanding throughout, with standout tracks like Can't Feel my Face, Losers and In the Night. Where it loses-out is the profanity on some of the tracks, particularly in The Hills and Shameless, which are otherwise quite excellent. I'm not becoming a prude in my old age, there's nothing wrong with a well-placed expletive to give real impact to a lyric – hence my comments on Quadrophenia earlier. But here, it's simply overdone at times to the point where it actually detracts from the music, which is a crying shame.
Paul Weller – Saturn's Pattern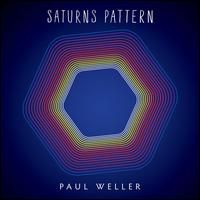 What I didn't mention earlier in my comments on the Hyde Park spectacular was that it was The Modfather who stole the show with a one hour set that not only highlighted some of his most popular tracks from all three recording periods, but also featured a number of tracks from this latest solo album, probably his best since Stanley Road some twenty years ago. That may sound like a heck of a claim to make, but the fact that they plugged-into the other repertoire seamlessly reinforces the thought.
One of the reasons for the quality of this album is its brevity – just nine tracks, but every one a cracker. This is not an easy choice for a songwriter as prolific as Paul Weller, but anyone who bought, and then tried to endure, the likes of 2008's 22 Dreams will understand where I am coming from; in this case, less is definitely more.
So to the top three:
Rae Morris – Unguarded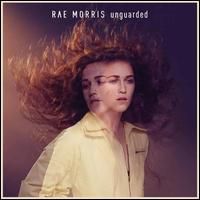 I first saw Rae Morris performing in the BBC treehouse at Glastonbury a couple of years ago, giving an acoustic performance of Closer, a track that featured regularly on radio playlists before and after. I kept an eye open for an album, but when nothing appeared I began to wonder whether this was another of those one-song writers who failed to fulfil the early promise. But eventually, at the beginning of the year Unguarded arrived, and immediately took control of the CD player.
This is an outstanding album and having seen her perform most of it at the O2 Academy in Bristol, stands-up very well live also. There is a great variation in styles, from driving rockers like Under the Shadows and Love Again, through the melodies of Cold and the title track, to straight-out ballads like For You. A thoroughly excellent debut.
Sufjan Stevens – Carrie & Lowell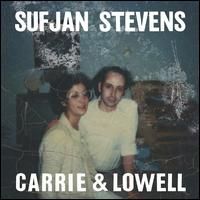 When I first heard the track No Shade in the Shadow of the Cross on alternative radio, I simply had to investigate further – only to find that the album it came from was not even released over here. Perhaps the bigger surprise was that it is, in fact, his seventh album, although the others are quite eclectic in their styles. A quick order to one of my US suppliers brought this latest release winging across the pond and, it would seem, I was not alone in seeking it out because a month or so later it was rushed-out over here as well, shooting all the way up to number six in the album charts.
The best way of describing this album's basic style is gentle, although the semi-autobiographical story thread running through it is anything but. It has a stripped-down acoustic sound, with just the right amount of backing instrumentation to emphasise his soft, yet at times haunting, vocals. The whole is just a complete delight, albeit with some dark undertones.
So, the Album of the Year 2015 is:
Foals – What Went Down
Even when listening to the idiosyncratic Antidotes in 2008, it was obvious this band were different, combined with that something extra that would eventually mature into producing a special album. That promise was reinforced in 2010's Total Life Forever, matured in 2013 with Holy Fire and now, with this fourth album, has fnally been fully-realised.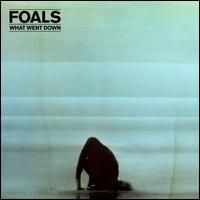 All of the tracks are memorable enough on their own to demand a degree of recognition when they come on the radio, but never seem to provide the full impact that they do when heard in sequence; and after a few listenings, that's exactly what they demand – to the extent that, for the first time in years, I have several times found myself turning off the radio, and playing the whole album instead.
Right from the start, when the title track hits you square in the face with an out and out hard rocking anthem, this album grabs your attention, and you expect some more of the barbed aggression that found the band hand-picked by Metallica to open for them at festivals a couple of years ago. However, as you brace for the next part of the assault, it immediately goes thoughtful with Mountain at My Gates and Birch Tree, before turning melodic through Give it All. It's as though the forceful demands of the adolescent thrusters for attention have given way to the confidence of the twenty-something that now knows it has a place in the world, albeit still somewhat fragile.
The pace picks up again on track five, Albatross, and then the driving drums of Snake Oil threaten a return to some hard rocking which Night Swimmers maintains in pace, if not quite in intensity. And then we get to London Thunder, a track that, in context, has all the impact of the opener but through the diametrically-opposite style of quiet contemplation of a situation never desired, but somehow inevitable. After that, the penultimate track, Lonely Hunter, almost apologetically leads you to the finale of A Knife in the Ocean – a powerful balladic anthem that declares a resolution of what has gone before, and the determination to risk it all again.
It is some time since my album of the year has made such an impact, or sounded quite so complete as this one which will, in time, comfortably settle in a spot towards the top of my all-time list.
---
I have compiled a playlist containing fifty of the best tracks from albums purchased during 2015, including some that didn't make the shortlist from Coldplay, Django Django, Florence & the Machine, Joss Stone, Leftfield, Alabama Shakes and Protoje.  To stream the playlist on Spotify, click the logo below:

If you want to download or stream any of the individual albums mentioned, links are provided in the following table:
| | | | | |
| --- | --- | --- | --- | --- |
| | Artist | Album | Download | Stream |
| | Foals | What Went Down | | |
| | Sufjan Stevens | Carrie & Lowell | | |
| | Rae Morris | Unguarded | | |
| | Paul Weller | Saturn's Pattern | | |
| | The Weeknd | Beauty Behind the Madness | | |
| | James Bay | Chaos & The Calm | | |
| | East India Youth | Culture of Volume | | |
| | Ghostpoet | Shedding Skin | | |
| | Years & Years | Communion | | |
| | Vintage Trouble | 1 Hopeful Road | | |
| | The New Basement Tapes | Lost on the River | | |