Recently during Lockdown, there have been lots of 'challenges' on social media that you had to be nominated for by someone who had already done them.  Name ten albums that mean something to you, one a day for ten days was probably the most popular – I did it twice, although I modified the 'rules' to suit, as is my wont.  Then there were books, films, TV comedies, and so on. The last one, just before it all began to peter-out, was your six most memorable gigs of all time.
A friend was nominated and I was hoping he would pass on a nomination to me, but it never came.  I was discussing this omission with another friend – actually I was having a bit of a whinge about it – to which he simply said: well, write a blog then!  Obvious really – duh!
So I started compiling a list and, of course, getting it down to six was out of the question within a few minutes.  Over the next couple of weeks the list grew steadily, aided by recollections from my wife, and constant gig companion over some fifty years ("what about so-and-so?" "oh crumbs, forgot about them!")  Until the dreaded day came to start cutting it down – the only practical target ultimately becoming twenty.  So here they are, in chronological order, each with a video – of the actual gig wherever possible (if not, then from the same tour or year); and, as you will read, memorable gigs doesn't necessarily mean 'best gigs':
1963 – The Beatles at Bath Pavilion
Obviously, your first has to be one of the most memorable gigs and many will think gosh, what a way to start!  But, although they were a bit of a sensation, at that time they were only on their way to becoming a phenomenon – that all happened over the next 12-months.  The truth about the gig, however, is I barely remember it at all – other than the subterfuge involved in getting me there a month shy of my progressing to teenage, and without my parents knowing.  In fact that aspect was totally successful, as they never did find out.  Yes, I remember queueing, I remember being at the back of the hall and considerably shorter than those around me, and I remember hearing barely any music due to the combined crowd noise and lousy PA.   The video is From Me to You which had become their first number one a couple of weeks before the Bath gig, and is from their appearance at the Royal Variety Show later that year:
1968 – Geno Washington & the Ram Jam Band at Bath Pavilion
There was a chart band every Monday night at 'The Pav' back then, but I only went occasionally to see bands like The Who, Small Faces and Pink Floyd in their early days.  I have written previously of the simply awful sound at most of those 'sixties gigs, and that disappointment is probably why I wasn't much of a live music fan at first – combined with the fact that not too many live bands sounded anything like their, heavily-remixed, studio recordings.  I preferred the clubs where the local DJs played records – soul, blues and ska with a few hits mixed in – such as The 1066 Club, Regency, Apollo, Monaco Rooms and my all-time favourite Dimension.  This gig, probably the last I went to at The Pav back then, was one of the most memorable gigs for all mods in Bath at the time.  The place was absolutely rammed, as was the wasteland alongside that normally doubled as a 'car park' but that night was literally covered by hundreds of scooters from near and far.  The video is not from that gig, but is contemporary and shows why this band was followed so avidly: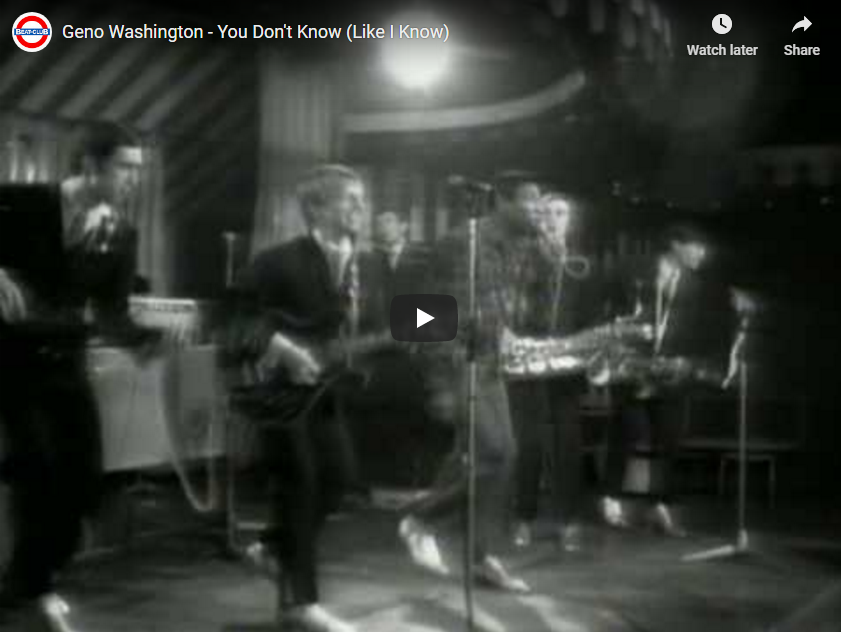 1976 – Elton John Louder than Concorde Tour at Bristol Hippodrome
I don't remember going to many gigs anywhere over the next few years, but was eventually persuaded by friends to go with them to see Elton John, a great favourite of all of us at the time.  I was still reluctant, and I remember saying he wouldn't do one of my favourites Funeral For a Friend as I didn't see how it could be performed live.  Guess what the opener was?  Two hours later, he was finishing by belting out this track, dancing on top of his piano, while we all bounced up and down on the balcony seats with security forlornly trying to get us not to.  I had finally discovered what REAL live music was about.
1987 – David Bowie Glass Spider Tour Cardiff Arms Park
Regular gigging was interrupted for a few years by the arrival of a young family, and things had moved on considerably by the time we made it to this, our first large stadium gig.  And what a cracker – including the main support band, Big Country.  Musically, Bowie was everything you might expect, and it was all very theatrical as the video shows.  And yes, that is Peter Frampton on lead guitar:
1988 – Michael Jackson Bad Tour Wembley Stadium
Not that we needed an excuse, but both daughters were Jackson fans at the time, especially the nine-year-old.  So what better way for them to experience their very first live gig – in the seats with Mum & Dad of course.  We made a weekend in London out of it, and the atmosphere was electric everywhere.  He was in his pomp and, regardless of what happened later, the gig itself really was something else; if I remember correctly, this opened the second half:
1989 – Diana Ross In the Round Tour Wembley Arena
Not all were memorable gigs for the right reasons.  My wife was always a Motown girl, and when the opportunity arose to take her away for a birthday weekend, combined with surprise tickets for one of her heroines, it just had to be done.  Unfortunately, Diana didn't get the memo, so spent the entire evening singing tracks from a new album interspersed every second track by five-minute-long costume changes behind a black curtain that descended over the stage while the band tried to fill and enthuse a crowd becoming ever-more restless for what they had really come to see and hear.  The jeers and catcalls that eventually arose were answered with a perfunctory "This is my gig, and I will sing what I want!"  Eventually, she performed this very medley, and that's all we got of the 'old stuff'.  It began with the biggest cheer of the night, but finished with seats emptying.  You can probably see why:
1992 Genesis The Way We Walk Tour Earls Court
Like it or not, and many don't, Genesis are one heck of a live band, particularly when they are joined on tour by Daryl Stuermer on guitar and Chester Thompson on drums to become a five-piece again.  And we chose the right tour to see them for the only time because, although they have done several what might be termed 'greatest hits' tours since, this was the last one properly promoting a new album – and one of their better ones:
1994 – Pink Floyd The Division Bell Tour Earls Court
I had seen Floyd over 25 years earlier 'down the Pav'.  Back then we went to See Emily Play, but got pretty much all of what would become Piper at the Gates of Dawn a few months later, including (very) long versions of Interstellar Overdrive and Astronomy Domine plus an oil slide projected on the wall.  Some who went thought it was sh*t and by halfway had gone to the pub instead; I, and many others, stayed and came out a fan of the long format.  The 1994 tour was to promote the Division Bell album, but also included a complete performance of Dark Side of the Moon – the first time I had ever seen a full album performed live exactly as recorded.  The first half also included Astronomy Domine, played outstandingly better than I remembered its live predecessor.  Dave Gilmour, who wasn't even in the band in 1967, was at his very best that night, and the lighting and effects – well let's just say, they had come a long way from the oil slide.  Still the best gig we have ever experienced.
1995 – Simple Minds Good News from the Next World Tour NEC Birmingham
You never quite know what will happen with a tour when the band are down to just two original members and the new album it is promoting isn't quite up to expectations.  But we needn't have worried here, as the live band were on sparkling form and only played a couple of the new tracks.  The rest were from their earlier classic albums, and while Charlie Burchill put in a virtuoso display on guitar, Jim Kerr put in a mesmerising set belting out the lyrics while prowling the stage appearing to make eye contact with every audience member individually.
1999 – Tina Turner 24/7 Tour Millenium Stadium Cardiff
It's not often you get to see a superstar grandma do a stadium gig, but when the billing says it will be her last tour, it's just got to be done.  Of course, it wasn't [her last], but who cares.  I could name a few performers half her age that would have struggled to maintain her level of singing and dancing for over two hours – such as Madonna a couple of years later who mimed all but four acoustic numbers in the middle of her gig at the same venue, and she could barely even sing those!  Support was originally billed as Lionel Richie, but on the night it was John Fogerty.  Of course, the girls were disappointed, but I wasn't at the upgrade!  Funniest moment was when he struck-up Proud Mary and a woman next to us said 'what's he doing singing Tina's song?'
2003 – Peter Gabriel Growing Up Tour Wembley Arena
Had been waiting for years to see Peter Gabriel live.  Eventually we managed to get tickets for what turned out to be one of the best gigs we have seen.  Looking down on an essentially bare in-the-round stage beforehand, we wondered what it would be like.  When he walked on alone dressed entirely in black and stood in front of the only keyboard to play Here Comes the Flood solo, we began to wonder if this was going to be an anti-climax.  Needn't have worried, as afterwards the centre of stage opened-up and the drummer arose Reginald-Dixon style from its depths with techies dressed in orange scampering around dragging all manner of kit out.  As the set progressed,  complete scaffolding descended from above for Downside Up as Peter and his daughter were suspended from it to walk around upside down; a complete film unit and multi screens for The Barry Williams Show; the moon descended to light up the boat in Mercy Street; then the zorb ball for the video below, and so on.  And that's not even mentioning the amazing singing of The Blind Boys of Alabama on Sky Blue, or the playing of David Rhodes and the incredible Tony Levin throughout.
2003 – Fleetwood Mac Say You Will Tour Birmingham NEC
Another band we had wanted to see for years.  Unfortunately, no Christine McVie on this tour, but it was still something else.  I wrote one of my first blogs on this gig, you can read it here.
2006 – Elbow Leaders of the Free World Tour Southampton Guildhall
The most underrated band in the UK, I kept telling everyone at the time.  But they obviously weren't listening as the queue on this freezing February night was very short!  (To be fair, that was just Southampton, our daughter went to see them in London the following night and it was heaving).  We had the balcony to ourselves and shared the hall with probably fifty others as Guy and the boys belted out one of the best sets ever.  An almost personal performance from one of my favourite bands made this a memorable night:
2006 – Imogen Heap Speak for Yourself Tour Colston Hall Bristol
Another intimate night with an artist I had been following for nearly ten years, but this time with three and a half thousand others.   The reason it was intimate was the manner of her performance, showcasing most of the tracks on what was then her latest, and still her best, album and stopping to explain how some of the songs came about, or how others were actually recorded.  But what came across more than anything was how down-to-earth and homely she is, and how it felt like a personal one-on-one conversation all night.  An absolute delight.
2007 – John Martyn The Complete Solid Air Royal Albert Hall London
John Martyn's Solid Air was my Album of the Year in 1973 and is one of my favourites of all time.  Nearly 35 years later, this was the first time it would be performed in full exactly as recorded.  It would also be his final tour as, although he was only 58, he was already terminally ill.  Seeing him wheeled onto the stage in a wheelchair, from which he played the entire gig, was heartbreaking, but the gig was amazing; if you closed your eyes you were still listening to that ebullient character on Whistle Test back when I first encountered him.  A marvellous way to remember an outstanding artist.
2009 – Grace Jones Hurricane Tour Colston Hall Bristol
Another granny on possibly her final tour, and her first in nearly twenty years.  But you would never have known she was a couple of years older than even Tina was when we saw her!  The gig was an amalgam of her fantastic new album at the time, and the obvious oldies, mixed-up with numerous costume changes (accomplished in seconds) into evermore sensational outfits still worn with the style of a six-foot supermodel.  An utterly fantastic evening, both musically and visually.
2012 – Coldplay Mylo Xyloto Tour Emirates Stadium London
I was an instant Coldplay fan on the first listening of their very first album, Parachutes, and stayed that way for a few years and the next two albums, during which time we saw them at Earls Court.  However, the albums after that were, for me, a disappointment, so this was a gig I was not, shall we say, overenthusiastic on attending.  Plus it was pissing with rain on the day although, thankfully, the kids had bought us all seats in one of the stands.  How wrong can you be?  From the start this was just one big party, as the boys got soaked-through playing all the singalong/dancealong tracks with the crowd joining in, despite being drenched as well.  And the lighting and graphics were just amazing, including the 'xylobands' that everyone was issued with to wear on their wrists, and that lit-up with the music.  The video below was taken by fans, and relays the above far better than any of the 'pro' ones.
2013 – Unknown Mortal Orchestra at The Thekla Bristol
A total contrast here.  Despite the likes of the Coldplay one, we were becoming tired of stadium gigs and being ripped-off by the likes of Madonna (a hundred-quid a ticket plus thirty for a thin programme and sixty-five for a Primark-quality T-Shirt ) or lectured (or should that be hectored) by the likes of Bono.  So we started re-exploring the smaller local venues, and they don't get much smaller or quirkier than the hold of an old tramp steamer moored in Bristol docks that holds a couple of hundred at a squeeze.  But it has an amazing PA, and the looks on the faces of students who look at us thinking 'should've gone to Specsavers' are priceless!  The band were great too.
2018 – Gary Numan Savage Tour Warwick University
I was never a fan, per se, of Gary Numan.  Yes, I bought Replicas, didn't everybody at the time?  And it still visits the player occasionally, but it was never the start of a long 'relationship'.  In fact, I hadn't realised just how many albums he had made in the intervening near-40 years.  But having seen him perform with his latest band on an OGWT TV special earlier in that year, tickets were immediately purchased.  And boy, what a gig!  Certainly one of the very best in recent years.
2109 – Foals Everything Not Saved Will Be Lost Tour Bournemouth International Centre
Another band I had hooked-up to right from their first album over ten years earlier, and eventually got to see at one of our favourite venues, mainly because it is in a lovely place to turn a gig night into a short break, and has balcony seating – we just don't do moshpits any more.   Having honed their art over many festivals, they are an outstanding live band, plus the lighting and effects have now developed nicely as well.  Another that would feature high in this list if it was in chart order.
So there you have it, my (or should I say our) most memorable gigs over nearly fifty years.  If you asked us for what was the best, we would both say the 1994 Floyd one without a moment's hesitation.
The most disappointing?  Well, it was Diana Ross until she lost out a couple of years ago to Paloma Faith, who we walked-out on part way through her third five-minute political lecture.  Just as well, as there was an unexpected heavy blizzard on the way back, and we only just made it home without ending-up in a snow drift.  So thanks at least for that Paloma.
Of course, in these strange times of pandemic, we haven't been to a gig in months and, for the first time in more than thirty years, there looks little chance at the moment of taking one in for a full year.  We still have tickets for Sam Fender at a small venue in Bristol, who we should have seen before Christmas, but had to be postponed.  The website still says 'rearranged – date tba'.
Here's hoping, eh?